IN FOCUS: Is there an environmental cost from Singapore's love affair with en bloc sales?
While en bloc sales have their merits, the process of knocking down a building only to construct another comes with an environmental cost. CNA explores how collective sales can be done in a more sustainable way.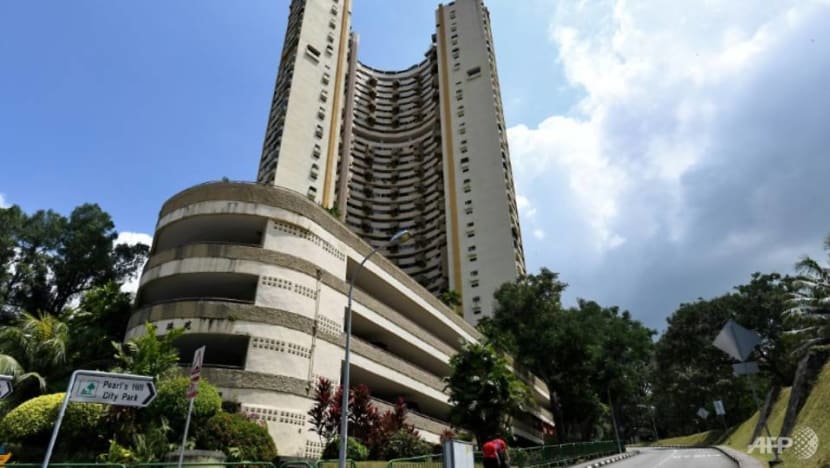 SINGAPORE: In 2002, Olivio, a 36-unit condominium in Novena was completed and welcomed its new residents. But just four years later, it was sold en bloc and torn down.
To this day, it remains one of the youngest condominiums to have undergone a successful collective sale – which is when owners band together to sell their project to a developer.
Since the 1990s, a few en bloc cycles have come and gone, with the most recent lasting from 2017 to 2018, before cooling measures put the brakes on.
Analysts expected the trend to bud again this year, as developers seek to replenish their land banks, amid a property market that has defied the economic gloom of the pandemic.

Four collective sales have taken place since January, compared to four in the whole of 2020, while more projects have been taking another stab at a collective sale.
The phenomenon owes its longevity to several practical reasons, such as allowing urban renewal and, often, a handsome windfall for those selling their units.
But some believe Singapore's love affair with en bloc sales is becoming increasingly problematic, in light of its recent pledges to sustainability.
In particular, the country has crafted a Green Building Masterplan to reduce the carbon footprint of the built environment sector, which accounts for 20 per cent of the country's emissions.
The issue is that the process of tearing down and re-building is highly carbon-intensive, and especially wasteful when developments in good condition are demolished, said experts CNA spoke to.
"IT'S NOT THE BUILDING'S FAULT IT HAS TO DIE"
Buildings in Singapore have shorter average lifespans than in other cities, said Professor Thomas Schroepfer, who teaches architecture and sustainable design at the Singapore University of Technology and Design.
"When buildings are torn down, it's not necessarily because one cannot live there, but often it's economic drivers.
"It's not the building's fault it has to die ... Particularly, because of a lack of development land, the pressure is really high to build bigger, denser, modern buildings," he said.
Theoretically, structures can last a long time, with the world's largest unreinforced concrete dome, the Pantheon in Rome, still in "brilliant condition" after some 1,900 years, said Ms Alexis Chua, Course Chair of the School of Design & Environment at Ngee Ann Polytechnic.
Signs of wear and tear can start showing as early as within five years, but Singapore's building guidelines also generally ensure developments can last many decades, she noted.
Dr Lee Nai Jia, Deputy Director of the Institute of Real Estate Studies at the National University of Singapore added that buildings are usually built to last for the tenure of the land.
He added: "While it makes sense to redevelop if the buildings become structurally unsafe, there were a number of developments sold en bloc that were less than 20 years old."
Data he compiled shows that since 1995, at least 51 developments that have been sold en bloc were less than 20 years old.
He added that there are no specific laws dictating the age at which buildings can be demolished.
ENVIRONMENTAL PRICE OF CONSTRUCTION
Cycling through buildings before their time is up creates environmental problems, said Prof Schroepfer.
"You have to take care of the debris from tearing down, there's steel, concrete, glass - all materials that have high (embodied carbon), meaning it was very energy-intensive to bring them into life in the first place.
Some of these are then recycled, but "it's not like other industries where the recycling rate is much higher", he said.
Producing new materials, transporting them and starting construction kicks off the cycle all over again.
"So in terms of life cycle analysis, the tearing down and rebuilding is very energy hungry, and therefore not good for environment," he said.
For context, about 40 per cent of global carbon emissions are already from building and construction, according to the World Green Building Council. Operational emissions form 28 per cent of this, while embodied carbon emissions account for 11 per cent.
In Singapore, where the lifespan of buildings is shorter due to urban renewal, embodied carbon emissions could go up to 40 per cent, the council's Chair, Lisa Bates, told Eco-Business.
WHY DO EN BLOCS SALES EXIST AT ALL?
The main goal of the collective sales framework is to give owners a choice on whether to go for redevelopment – which could allow for rejuvenation and land use optimisation, the National Development Ministry told CNA.
For instance: "Pipes start to leak, or you get analogue lifts and you can't get spare parts for these anymore, because people have moved on to digital lifts," said Ms Ong Choon Fah, the chairperson of the Urban Land Institute.
"Even technicians may not know how to service these lifts anymore, so you need to keep these buildings maintainable."
In addition, when master plans raised plot ratios for certain areas in the past, en bloc redevelopment made sense, as they allowed developers to intensify land use.
"Now we are talking about 20-minute towns, and with COVID-19 … the role of offices have changed. These collective sales and urban renewal helps us move on with planning intents," said Ms Ong, who is also the CEO of Edmund Tie & Company.
On top of that, as Singapore's ageing population grows while household sizes dwindle, older developments with larger units may not be "as relevant", said Mr Wong Xian Yang, who heads research at Cushman & Wakefield Singapore.
In fact, collective sales can even contribute to sustainability by refreshing outdated infrastructure with eco-friendly features, said Mr Wong.
This includes incorporating more energy-efficient ventilation systems, air-conditioning systems, household appliances, and introducing more greenery in the development.
To boot, it is often a way for older residents to cash out on their property as they prepare for retirement, Ms Ong said.
En bloc sales are also a way for developers to get freehold property. The only other way to acquire land is through the Government Land Sales programme, but these are leasehold plots.
CULTURAL LOSS AND SOCIAL DISPLACEMENT
Though the collective sale process has its merits, critics have also cited disadvantages beyond the environmental damage.
Prof Schroepfer said: "Remodeling of the city over and over would come at cultural cost. Even within a lifetime, the city – you can't recognise it anymore. The places you grew up with are no longer there."
Ms Ong cited how certain iconic post-independence buildings such as Pearl Bank Apartments have been cleared as part of the en bloc process.
Such sales also often lead to the displacement of communities – especially for older residents who may want to age-in-place.

As for the argument about making better use of land, Mr Nicholas Mak, who heads research and consultancy at ERA Realty, said that plot ratios for most areas have not increased in many years.
"(Many of these buildings) are built to the maximum allowable plot ratio already.
"This means that for (more recent) en bloc sales, it is not because there is plot ratio to be increased, but because there is money to be made."
CHANGING EN BLOC LAWS?
Bearing these factors in mind, is there a need to change existing en bloc sale laws?
In the past, 100 per cent consensus from owners was needed to put a project on the market.
Currently, under the Land Titles (Strata) Act (LTSA), buildings less than 10 years old must obtain 90 per cent consent from owners before allowing the collective sale to go through.
Those 10 years old and above require 80 per cent consent.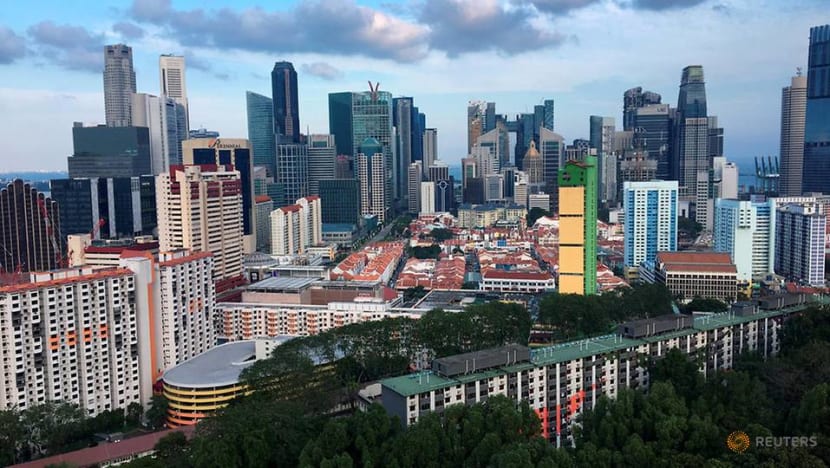 Ruling out en bloc sales entirely for the sake of the environment or other factors would be too extreme, said experts.

Instead, a more feasible change would be to tighten age requirements, said Mr Mak.
"Say, instead of below 10 years, make it 20 or 30 years, such that any building less than 30 years old will need a higher percentage of consensus."
Another possibility would be to raise the level of consensus needed to 85 per cent and 95 per cent for older and younger buildings respectively, he said.

But other than that, there is little that can be done to discourage sellers from going en bloc, as the returns can be high, said Dr Lee.
Indeed, a collective sale can give owners a premium of at least 40 per cent, compared to if they were to sell individually on the open market, said Ms Ong.
Alternatively, given that the need for land is a driving factor behind en blocs, GLS programmes could be ramped up to give developers more supply.
But this is may not be feasible in the long-run because there is a finite amount of state-owned land – and this varies from district to district, experts said. For instance, supply is tight in the central business district.

REJUVENATING WITHOUT DEMOLISHING

Instead, the best option may be to repurpose buildings that go en bloc, instead of demolishing them entirely, said experts.
"Urban rejuvenation is possible without demolition", said Prof Schroepfer, pointing to examples such as the Fullerton Hotel, which used to be a post office.
Ms Ong also noted how the partially-conserved former National Aerated Water Company has been integrated with a new residential development, Jui Residences.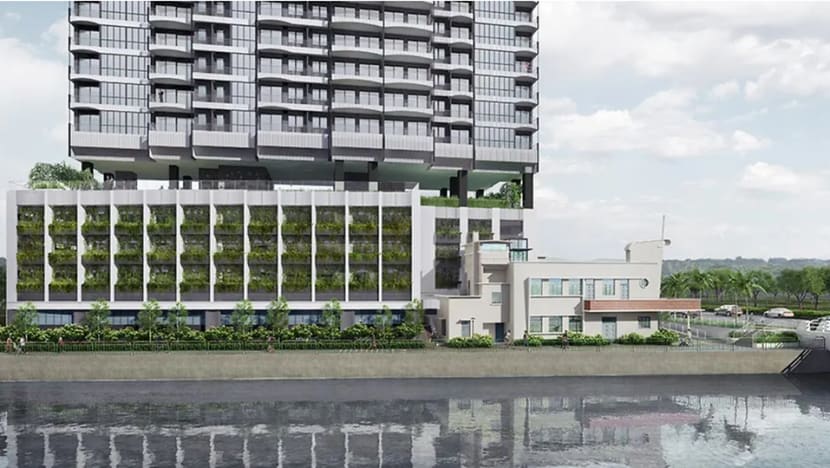 Leasehold apartment development Tan Quee Lan Suites is also housed within a refurbished old building.
Government buildings that have been repurposed include the Old Hill Street Police Station, which is now the office of the Ministry of Communications and Information, and the old Parliament House, which is now the Arts House.
The concept of addition and alteration is also common in other territories, such as Hong Kong.
Over in the United Kingdom, a campaign – backed by 14 winners of the Stirling Prize, the most prestigious architectural award in the country – has also urged authorities to provide incentives for owners to upgrade buildings, instead of knocking them down.
But in the first place, buildings must be designed with "long-term thinking" to best facilitate the possibility of future conversions – and this requires an industry-wide change in mindsets, said Ngee Ann Polytechnic's Ms Chua.
GREENING THE BUILDING'S LIFE CYCLE
There are several steps that can be taken at each stage of a building's life to make it greener.
Firstly, good workmanship and quality materials are the foundation in slowing future wear and tear, said Ms Chua.
Energy-efficient systems should be factored in at the design stage. The Green Mark framework, which measures a building's energy performance and impact, already requires baseline standards to be met by all new developments.
During the building process, more sustainable materials, such as timber, should be more widely promoted, said Prof Schroepfer.
To get more developers onboard with sustainable building, authorities could dangle the carrot of additional gross floor area as an incentive, Dr Lee added.
Once the building is running, regular maintenance is important, said Ms Chua. This can be taken a step further with pre-emptive maintenance via data analytics, which would prolong the building's lifespan.
When a building is torn down, demolition protocols have been put in place pushing the recovery of higher quality recycled materials.
But Ms Chua noted that "the rationale of current protocols in place could be re-examined". For example, she said warehouses' traditional metal doors and gates are often dismantled as waste metal, instead of being given a new lease of life in another new building.
Dr Lee added that recycling waste should be further incentivized, while Ms Chua said more R&D efforts can be put into finding new ways to upcycle it.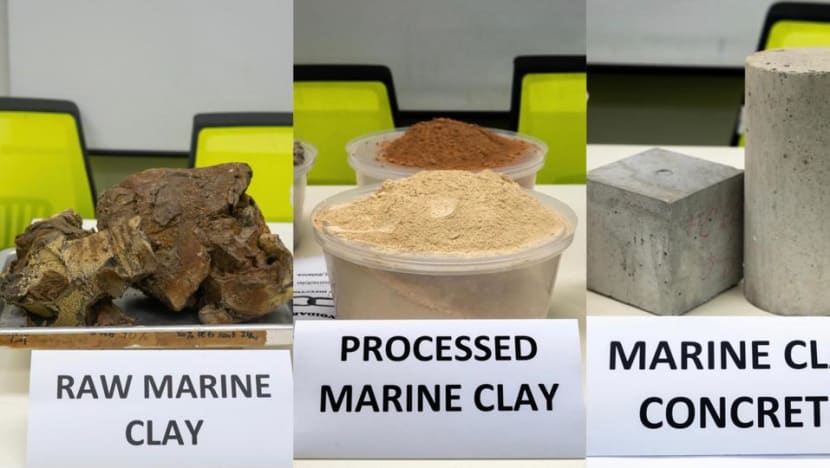 All these moves may result in higher costs of development, warned Dr Lee. This comes at a time when the construction industry is already suffering from an acute manpower crunch and rising prices.
These sustainable technologies will be expensive at the start, which is why the Government plays an important role in supporting firms and start-ups exploring these aspects, he said.
"(This would help them) achieve scale and lower the costs quickly over time", he said.
STRIKING A BALANCE
The stronger sense of environmentalism that has emerged within society has seen the industry pay attention, experts added.
Developers such as Lendlease, CDL and Frasers Property have pledged to reach net zero carbon targets.  Several local architectural and engineering firms have become founding signatories of a global petition, Construction Declares, committing to "take positive action" in response to the climate crisis.
Amid an industry-wide push for more sustainability, green buildings are on track to becoming the default.
With these developments in mind, Ms Ong says a holistic approach is needed when squaring the merits of en bloc sales with their potential environmental impacts.
"It's not binary and it should not be a zero-sum game, but rather, a delicate balance is needed," she said.