Video killed the Instagram star? How Instagram's push towards Reels is affecting local photographers
As Instagram's changing algorithm pushes video content over photos, some local photographers are seeing a dip in engagement and are finding it harder to reach potential clients.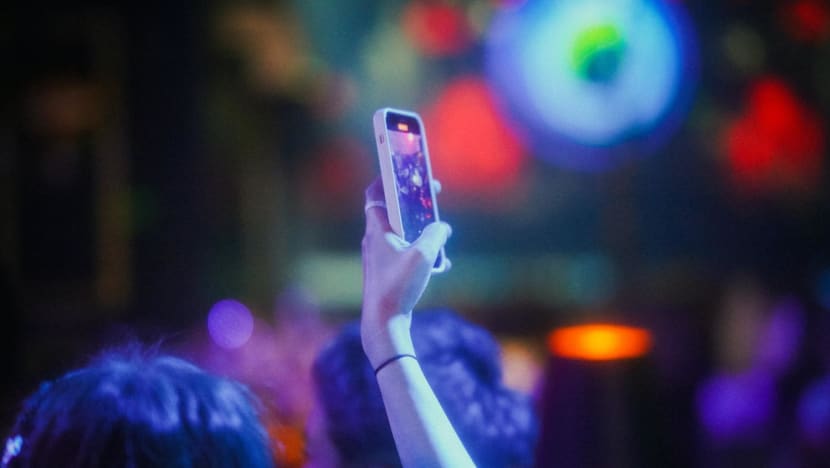 SINGAPORE: You may have noticed photo-sharing app Instagram pushing more Reels – its version of short-form video content – onto your feed lately. 
Beyond mere irritation, the change in algorithm is unlikely to significantly impact most users. Eventually, users either give in to the social media behemoth's new direction or find an alternative. 
But those like local wedding photography company Love Me Tender Films, who depend on the platform to make a living, must adapt – or risk affecting their rice bowl.
The six-year-old company's brand manager, who wanted to be known only as Hazicky, said it is common for the local photography scene to be "highly driven" by social media trends, from editing styles to colour grading and even photoshoot locations and concepts.
But Instagram's changing algorithm has managed to put a dent in their engagement on their account @lovemetenderfilms. 
"We've found that the age of growing your followers organically is over. Organic posts now turn out an engagement rate of a measly five to 10 per cent of our following, as compared to 50 to 60 per cent before," said the 32-year-old Mr Hazicky. 
"I'm not entirely sure when this changed but I have not been satisfied with organic engagements at least since the pandemic." 
"MAKE INSTAGRAM INSTAGRAM AGAIN"  
In July this year, Instagram's new changes came under fire. These changes included playing up short-form video – or Reels – and displaying it full-screen the way TikTok does, and recommending posts from strangers.
Celebrity sisters Kim Kardashian and Kylie Jenner were some of the more vocal users who posted messages on social media calling for the company to "make Instagram Instagram again" and stop trying to be like TikTok. 
In response, Instagram chief Adam Mosseri argued that the shift to videos would happen even if the service changed nothing. He said users are increasingly sharing and seeking video snippets, and that Instagram would "have to lean into that shift". 
Meta chief Mark Zuckerberg backed that position, saying people are watching more videos online. Meta, which owns Instagram, is among the companies facing increased competition from TikTok for people's attention.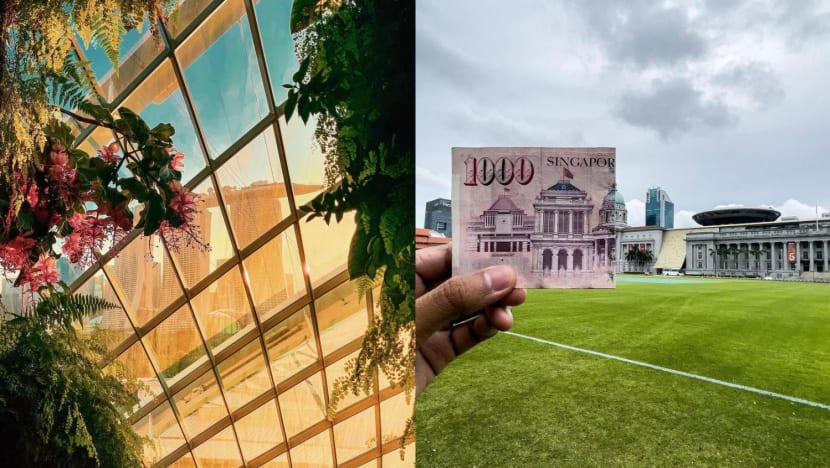 These gripes from users are relatable to Mr Yafiq Yusman, who honed his mobile photography skills during Instagram's infancy in the early 2010s. 
The 29-year-old, who showcases creative and unconventional shots of architecture at his account @yafiqyusman, saw Instagram transform from being a platform that heavily focused on the photography community to a "marketing tool". 
"Changes are pretty much constant … But last time, there was no pressure. After a while, I think around 2013 or 2014, people started to see Instagram as a marketing tool and a lot of things changed," he said.
"The essence of photography is not there anymore. It's kind of sad, but it is what it is." 
While Mr Yafiq said he couldn't tell if his engagement has been affected by the new algorithm since he took a break from photography for a few months this year, he has noticed more engagement on his Reels after he returned. 
"At first I thought (the lower engagement on photo posts) was because I wasn't active. But it's obvious they focus on Reels. Like the TikTok algorithm. It's very successful," he said. 
"On a few Reels I posted recently, which I took last year … the engagement is pretty much the same as last time before they changed the algorithm. But it just somehow (feels) weird … because as a photographer, our main focus is static photos." 
Mr Yafiq added that he loves sharing, as well as the idea of change. Even though "creating a video takes a lot of time" as it is "so different", he reminds himself that "people just have to adapt to the changes".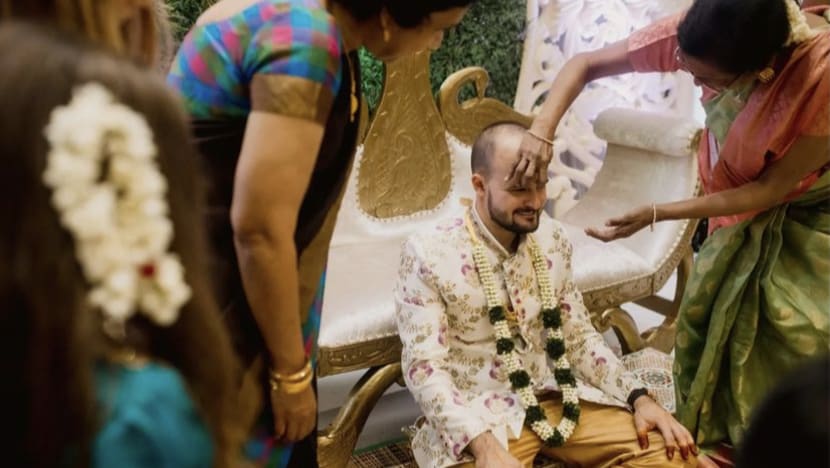 ADAPTING TO CHANGE
With the new algorithm inevitably inching its way onto the feed, Love Me Tender Films has decided to go with the flow by venturing into "more brand-consistent photo slideshows" in the form of Reels.
This has provided a "better return on engagement", averaging 30 per cent of their following.
"It's our way of staying true to our principles without selling out to the ongoing trends of the time," explained Mr Hazicky. 
"The push for Reels on our feed isn't just taking attention away from photographs. Showing random Reels from accounts we don't follow is also taking attention away from the accounts that we do follow. Which is why businesses now have to spend more on ads to force their way into the scrolling feed of their own followers." 
Mr Hazicky shared that Love Me Tender Films had to increase their advertising expenditure "dramatically" by about three times over the past two years to hit their yearly targets, as they can barely expect new queries without spending on ads. 
He added that while there has not been much change in the number of clients per year, they have observed that clients only make bookings about three to six months before their big day. This is in comparison to booking a year or earlier in advance in the past. 
In the long run, however, the company has its sights set on expansion beyond Singapore since the market is "much larger", he said.
For Mr Bryan Seah, who works as a freelance motion graphics designer as well as a wildlife photographer, adapting to Reels on his account @b.seahphotography was not difficult even though he does not use TikTok.
The 25-year-old previously worked at local YouTube production company Night Owl Cinematics, where he learnt videography, video editing and scripting skills. 
"I try to do Reels once a week just to test the algorithm, but other than that, it doesn't affect my usual engagement much. And I think with more video editing phone apps coming out, most of the younger people will also be able to adapt easily," he told CNA. 
"I think working in this industry also made me understand the importance of adapting to the changes."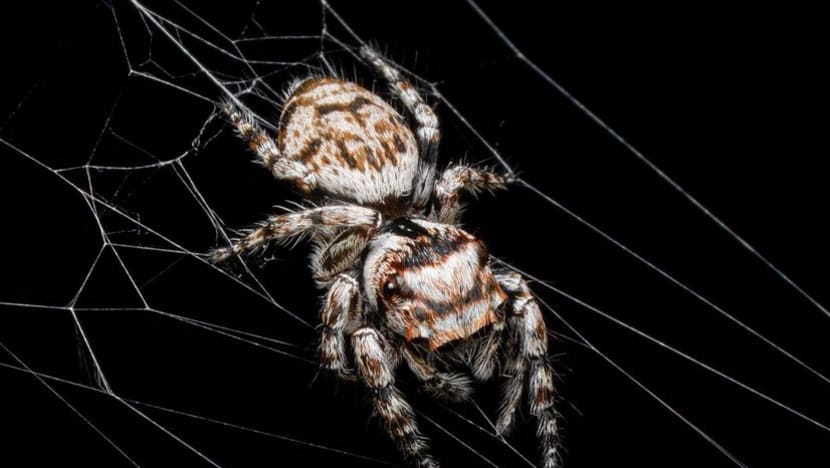 WORD-OF-MOUTH STILL IMPORTANT
Still, while photographers don't dismiss the importance of keeping up with trends or embracing Instagram's changes, some pointed to good old email or word-of-mouth as their go-to method to secure clients.
For instance, Mr Seah might occasionally dabble in Reels at the moment, but he does not see the algorithm affecting his business. He noted that he has already built a "small base of followers" who look to him for wildlife walks and wildlife photography tips.
"Most of my sponsored products were through Instagram Stories or word-of-mouth referrals, hence I don't really (see) any impact on my client side. In fact, most of my clients for wildlife photography and wildlife walks also come through word-of-mouth," he said. 
"The reach from viral Reels mostly comes from overseas. So I think even getting a huge amount of engagement will not increase my client base much." 
Thomas (not his real name), who has been a photographer for five years, also prefers to get his main clientele – architecture firms, interior design firms and hospitality groups – through tried-and-tested methods.
The 29-year-old has a carefully curated Instagram feed that speaks to his clean style. But at just over 150 photos, with the occasional lifestyle and travel shot, he admits to rarely posting. He also has not published any Instagram Reels.    
"I think most would agree it takes a lot of time and effort to curate the most ideal feed. And for someone with a perfectionist mindset, or trying to be a perfectionist, it's challenging. Therefore, only when I do have the mood, I will post the photos in batches," he explained. 
"But when I do (post), usually I get a few enquiries about my service. I guess it's more like, 'Hey! I'm still here and photographing, if you'd like to work together, feel free to drop me a message' (that) sort of approach." 
That said, Thomas admitted that Instagram has helped him reach clients past and present by being a "secondary platform" to showcase his portfolio. While he might not put all his eggs into that basket, he believes there is "no harm in relying mainly on Instagram" to get one's name out in this day and age. 
"In fact, it could be said that it might be the primary portfolio most people will check out first. … Most people would rather visit your Instagram first before checking your portfolio website," he said. 
"With either Instagram Stories or Instagram posts, it creates awareness, and in return, generates potential leads and enquiries from clients."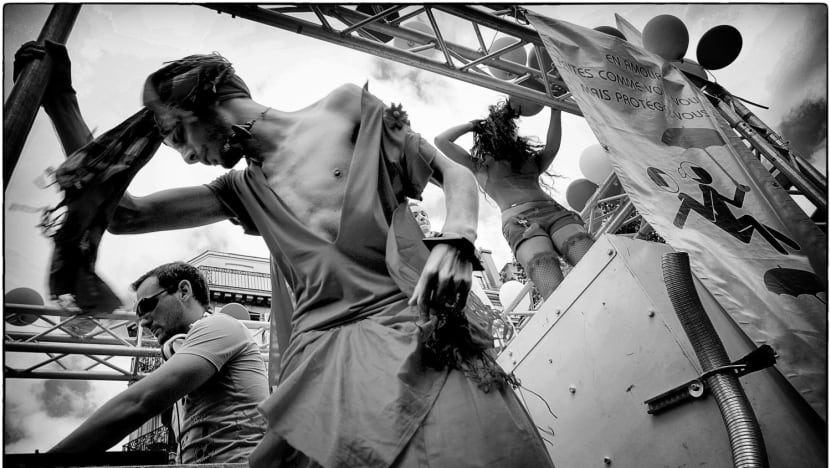 Similarly, Mr Bryan van der Beek, who has been a photographer since 2000, considers himself "fortunate" to have made contact with clients during his days as a newspaper photographer. 
That, together with word-of-mouth referrals and "an association with certain camera brands", have given him "some visibility" and allowed him to expand his pool of clients. 
"I have been fortunate enough to have clients refer me to other clients, so have not been as hard hit as some photographers when it comes to social media reach," said the 46-year-old who runs his own company BryanV, which does commercial and editorial work. 
"I don't have a large social media following, but also keep my social media feeds as organic as possible and not do anything to acquire followers or likes. That said, I think the new algorithms, more often than not, bury my work because it doesn't fit the stereotypical style of most influencers," he added.
"I also tend to not digitally manipulate my images, so it's harder to get 'wow' images that are mostly computer composites."
Mr van der Beek admitted that the new algorithm may have affected him due to his "lack of followers". His account @bryanvanderbeek has about 2,500 followers. 
"Companies that would have previously used me as a KOL (key opinion leader) now look at the number of followers as a prerequisite of sponsorship or commissioning me to work on various campaigns," he said. 
"That said, I have been fortunate enough to have brands as clients who are supportive of the work that I produce, and are happy to amplify them on their social media platforms."
STICKING TO BRAND VALUES 
Yet, whether they choose to pick up Reels or stick with what they know best, photographers said they would adhere to their values. 
While Mr van der Beek sees value in "reproducing the trends" that are targeted towards the same markets that influencers cater to, he plans to "keep shooting photos that I love and that mean something to me". 
"I will keep posting these in the hopes that people will value the content over the eye candy," he said. 
At Love Me Tender Films, the changes have not affected business in a big way despite increasing advertising expenses, partly because they have adapted by "sticking to our principles", said Mr Hazicky. 
"We've always remained consistent in the quality of our work and what we stand for, which helps because we now mostly attract couples who hire us specifically because they love our work," he said.
"We know that weddings are personal in nature, and that translates even to how we perceive them and create our work."
With every client, Mr Hazicky added, the team establishes their relationship with the couples by "informing them that our best work is achieved when they allow us the trust and creative freedom to turn up at their wedding, to get to know them and their families personally, so we may find direct inspiration there". 
"It's part of our working conditions that we demand creative discretion. This allows us to stick to creative beliefs that are consistent with our brand, and as such do not follow the whims of passing trends on social media," he explained.
"Even when it comes down to photoshoot locations, we prefer to do the legwork of going on photowalks to find hidden corners around Singapore so we can produce something unique for each couple. That is how we've managed to stand out throughout these years."