SINGAPORE: About S$20 million (US$15 million) has been lost by job scam victims since May this year, the Singapore Police Force (SPF) said on Thursday (Jun 8).
There have been at least 1,399 victims in that time, the police added. The scammer will entice victims by offering them fake job opportunities that involve purchasing items on online platforms.
These victims will receive job offers through unsolicited WhatsApp or Telegram messages, asking them to participate in simple surveys or if they are interested in performing tasks such as "boosting ratings" of product listings for online merchants.
"Victims would be enticed by the rewards offered for the simple tasks and proceed to create accounts on fraudulent websites to earn more commissions," said the police.
After victims received their initial payment and commission, they would be asked to make payments for more tasks.
In some cases, victims will need to give a good rating on a certain product listing and submit a screenshot of the review to the scammer through WhatsApp or Telegram.
The scammer will also send weblinks to victims and ask them to place orders for certain items. After they submit a screenshot of an order, they are instructed not to make payment via the website's payment modes.
Instead, they are instructed to make payments to bank accounts provided by the scammers.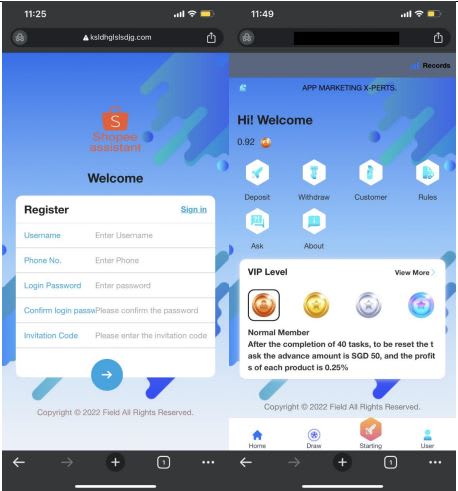 Another task victims are asked to do is to sign in to an account to buy cryptocurrency in order to "stimulate crypto market movement".
"Victims would only realise that they had been scammed when they were not unable to recover their subsequent high value payments for tasks," said the police.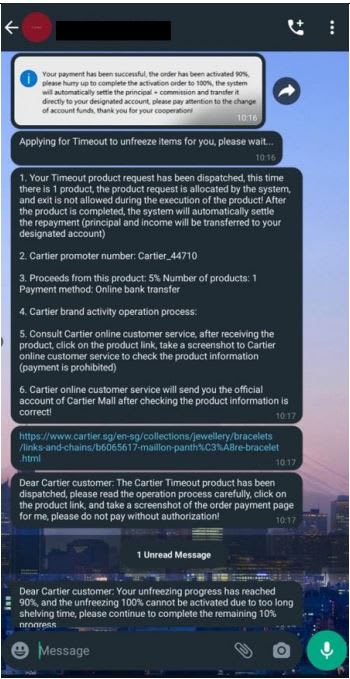 The police advised members of the public to adopt precautionary measures such as using the ScamShield app. They can also set up security features such as multifactor authentication for banks and Singpass accounts.
People are also advised not to send money to anyone who they do not know or have not met in person before.
"Do not accept dubious job offers that offer lucrative returns for minimal effort," said the police.