Daily round-up, Jul 28: Sizzling sale of Ang Mo Kio's AMO Residence; Meta's revenue drops for the first time; Richie Koh in the spotlight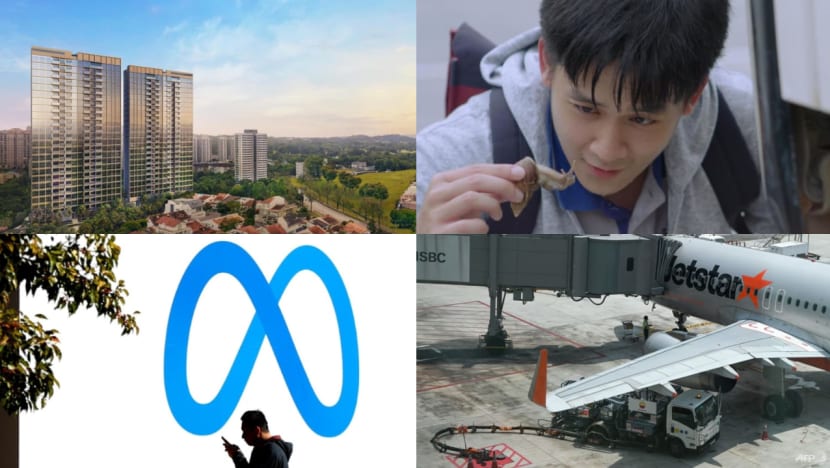 Let's get you caught up on the day's top stories.
AMO Residence, a condominium development, sold more than 98 per cent of its 372 units in a single day on Saturday (Jul 23). Only seven units of the joint private residential project between developers UOL Group, Singapore Land Group and Kheng Leong Company were left unsold.
The 99-year leasehold AMO Residence development offers two- to five-bedroom units between 614 sq ft and 1,475 sq ft, and three penthouses, with prices starting from S$1,890 psf. Analysts say rising mortgage rates have not deterred private property buyers so far.
Meta Platforms' total revenue fell 1 per cent to US$28.8 billion in the second quarter ending on Jun 30. This is the first reported quarterly revenue drop for the parent company of Facebook, Instagram and WhatsApp. Meta is facing economic headwinds as sales in foreign currencies amount to less in dollar terms.
The social media company announced plans for a more "immersive" TikTok-style layout that fills the entire screen. Two of Instagram's biggest users, Kim Kardashian and Kylie Jenner, on Monday shared a viral post calling on the company to "Make Instagram Instagram Again".
One reason for Jetstar's refusal to move to Terminal 4 could be due to its code-share arrangement, experts say.
Changi Airport Group (CAG) announced that 16 airlines will relocate there by this year. These 16 airlines include full-service carriers like Cathay Pacific and Korean Air.
While Terminals 1, 2 and 3 are connected by the skytrain, Terminal 4 sits on its own and there are only shuttle buses going there. This adds to the transfer and turn-around time which is "critical to low-cost carriers", an expert said.
In the currently-airing drama Your World In Mine, Richie Koh's unaffected portrayal of a 21-year-old with the intellectual age of a seven-year-old has garnered lots of praise, including from lauded veterans like Chen Hanwei.
What's the actor himself really like? CNA Lifestyle finds out.