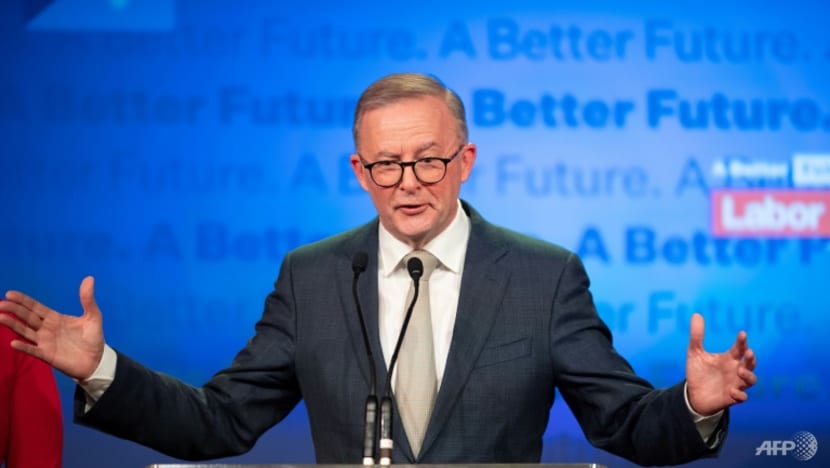 SINGAPORE: Prime Minister Lee Hsien Loong on Thursday (Jun 9) congratulated Australia's Prime Minister Anthony Albanese on his party's victory at the Federal election in May 2022.
In his call, Mr Lee also congratulated Mr Albanese on his appointment as prime minister. 
"Both Prime Ministers reaffirmed the excellent and multifaceted relations between Singapore and Australia underpinned by the Comprehensive Strategic Partnership," said Singapore's Ministry of Foreign Affairs (MFA) in a press statement. 
"They welcomed the good progress in bilateral cooperation in forward-looking areas including the green economy. The Prime Ministers looked forward to meeting in Australia later this year for the annual Leaders' Meeting," said MFA.
Both Mr Lee and Mr Albanese also discussed key regional and international developments, with Mr Lee welcoming his counterpart's commitment to deepen Australia's engagement with Southeast Asia.
Mr Albanese, 59, led the Labor Party to victory in May, ending almost a decade of conservative rule in Australia.
Australia's new Labor government puts greater focus on relations with Southeast Asia and climate change, an issue crucial to its Pacific neighbours, as it navigates ties with China.
In a bilateral foreign visit to Indonesia earlier in June, Mr Albanese reiterated a A$470 million (US$338.49 million) pledge over four years for development in Indonesia and the region, a A$200 million climate and infrastructure partnership with Indonesia, and the creation of a Southeast Asia office in Australia's department of foreign affairs.
He has promised to make Australia a renewable energy "superpower". He plans to cut the country's carbon emissions by 43 per cent by 2030 from emission levels in 2005, boost renewables, offer discounts for electric cars, and help build community-owned solar power and battery projects.