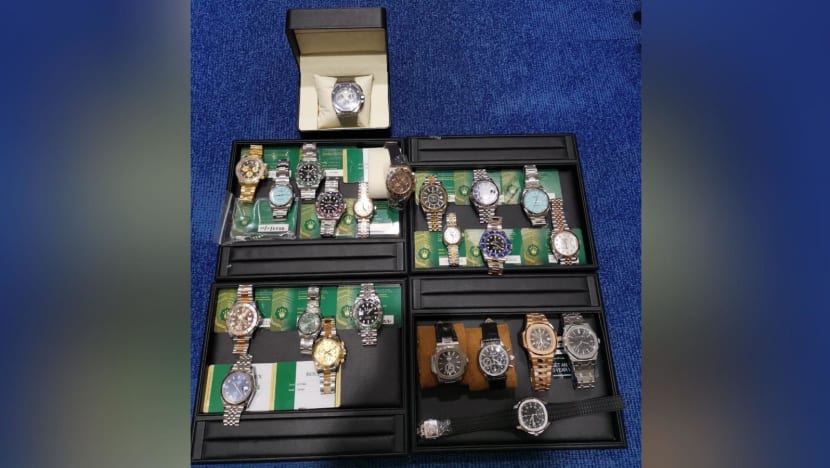 SINGAPORE: A salesman suspected of stealing luxury watches worth about S$1.6 million (US$1.19 million) from the Orchard Road watch shop he worked at will be charged in court on Monday (May 22).
The 26-year-old also allegedly pocketed "large sums of money" from people who had handed him the funds to buy luxury watches, said the police on Sunday.
The man was arrested after a police report was made on Saturday, and investigations revealed that the man had received the money from victims between September 2022 and May 2023.
He is suspected of pawning the timepieces he allegedly stole, said the police, who recovered 23 watches amounting to S$900,000.
The man will be charged with criminal breach of trust by employees, an offence that carries a maximum jail term of 15 years and a fine.