MacPherson at 50: Remembering the past and forging the future in one of Singapore's first HDB estates
As one of Singapore's oldest public housing estates celebrates its 50th anniversary, measures are in place to ensure it retains its appeal for residents and has a vibrant and viable future.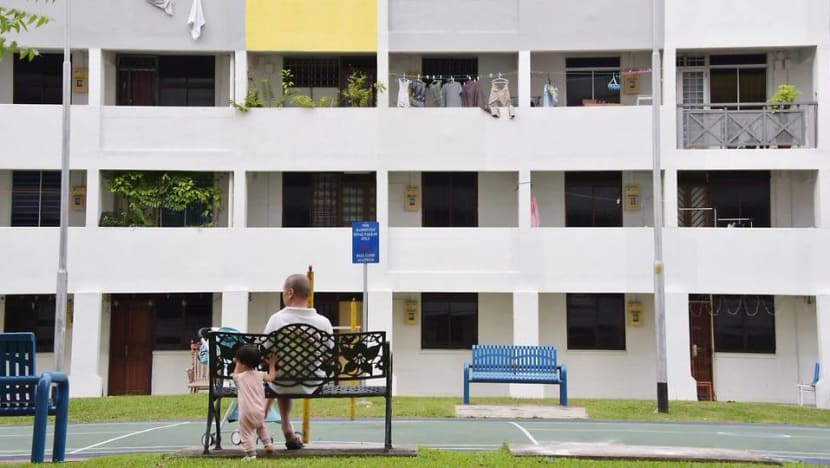 SINGAPORE: MacPherson's facade may have changed over the years, but the Housing Board estate still holds poignant memories for residents such as Mr Phua Soo Kiah. 
After all, it was where he met the love of his life.
Fifty-three years ago, Mr Phua's late father opened Phoo Huat provision shop at Block 36 Circuit Road. His son, the fourth of five boys, would spend time after work helping his father out, delivering goods to neighbours and residents.
"It was a very good environment to live in growing up," Mr Phua recalled. "There was that mutual trust and community spirit ... Neighbours would help each other out, take care of each other's children and we were all very close."
One of the residents he would deliver goods to would be his future mother-in-law. "She was a very nice woman," recalled Mr Phua. "I would notice her daughter around and keep an eye out for her."
Mr Phua tied the knot with Mdm Teo Quee Huay in 1980 and he continued to help his father in the shop, before taking over the place in 2006.
"It has a special place in my heart," Mr Phua recalled. "I wanted to take over to keep the memory of my father alive."
While Mr Phua has since sold off the store, the couple plans to remain MacPherson residents.
"I won't move," he said. "My children already have homes elsewhere, and they've asked if we want to move in with them. But I think it's better here.
"I never thought as a child that MacPherson would be the way it is today."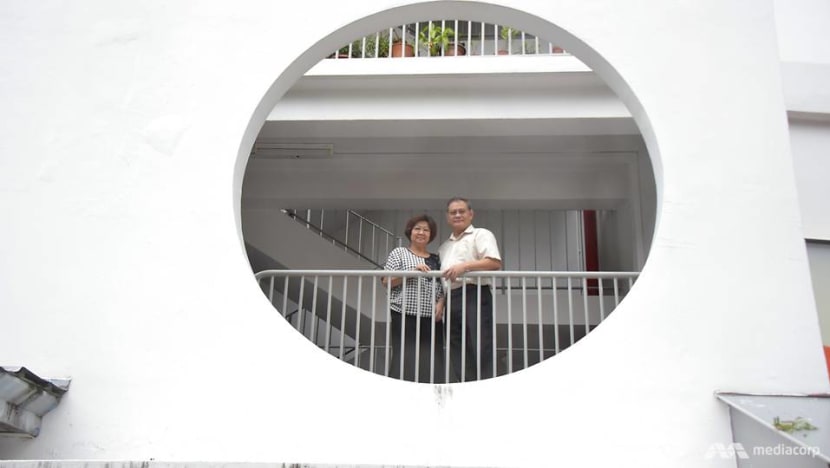 Formed as an electoral division during the first general election in post-independent Singapore, MacPherson celebrates its 50th anniversary this year.

The constituency marked the occasion with a community event last month, unveiling a new mobile app (MacPherson Cares) with functions that connect residents to digital doctors and volunteers.

Starting off with approximately 13,000 residents living in 1 to 3-room public housing within Jalan Persiaran Keliling (known today as Circuit Road) and Paya Lebar Way, today the estate spans 1.9 sq km and is home to a population of about 46,000 and counting.
"Some people may think MacPherson is very old ... With an old estate, things obviously suffer wear and tear, and give a sense of a dated feel," said Member of Parliament for the area Ms Tin Pei Ling.
"But it is a place where there's a lot of heritage and, because of our rich heritage, it gives us the confidence to imagine the future as well, and try new things.

"In the seven to eight years that I've been (working) here in MacPherson, (I've noticed) there's that human bond which is very strong," Ms Tin told Channel NewsAsia. "So many of them have stayed here for decades since their youth and, for some, since they were born. The kind of emotional attachment, the sentiment that they have towards MacPherson is very deep and strong.

"If you look at housing estates, what really makes it come to life are the people. Otherwise, it's just concrete brick and mortar. It's the people who give MacPherson its soul."

One of the first HDB estates built in Singapore, as MacPherson has aged, so it has benefited from measures such as the Main Upgrading Programme (MUP), Home Improvement Programme (HIP), Neighbourhood Renewal Programme (NRP), and Lift Upgrading Programme (LUP) among others.
A total of about 15,200 flats in 125 blocks have benefited from or will stand to benefit from the MUP, HIP and LUP, said HDB.
These programmes cover home improvement works such as the replacement of pipes, repairs to spalling concrete, the installation of elderly-friendly features as well as the provision of direct lift access on every floor. Additionally, 32 blocks have been announced for NRP, which is implemented by the town council, for block and precinct improvements.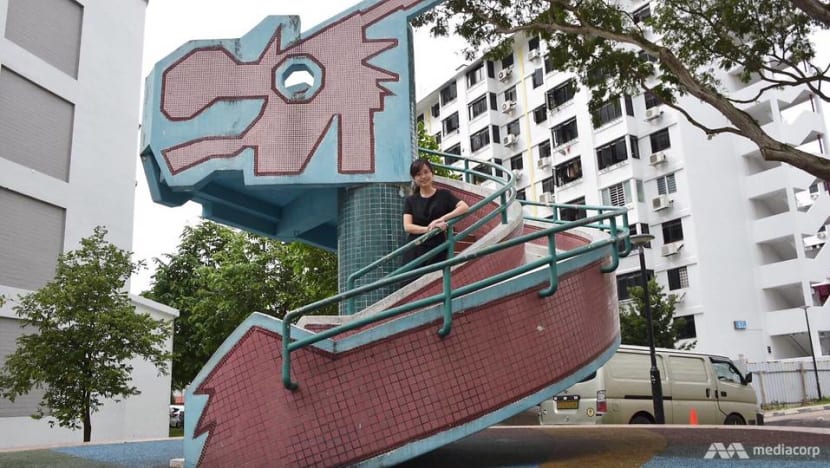 While infrastructural developments are a step in the right direction, there is also a need to provide for low-income residents in the estate, said Ms Tin.
"Generally speaking, this estate will see a greater share of residents who need a greater push resources-wise as well as encouragement," said Ms Tin. "It's not necessarily easy for people to get back on their feet sometimes after they fall. So there's much work for us to do.
"But we're grateful that we've been receiving from kind-hearted individuals and organisations. So, myself, and my grassroots work with them to see how we can reach these households - especially the old and children of underprivileged and complex family backgrounds."

Organisations such as Thye Hua Kwan Moral Charities as well as Methodist Welfare Services (Charis Ace) are among those also provide help for the community and grassroots leaders also work in tandem with these groups.
"They have their programmes and we have ours and where we see its useful we try to collaborate," said Ms Tin. "We are very thankful for their strong support so far."
Ms Tin and grassroots leaders also take it upon themselves to identify areas of need and implement solutions.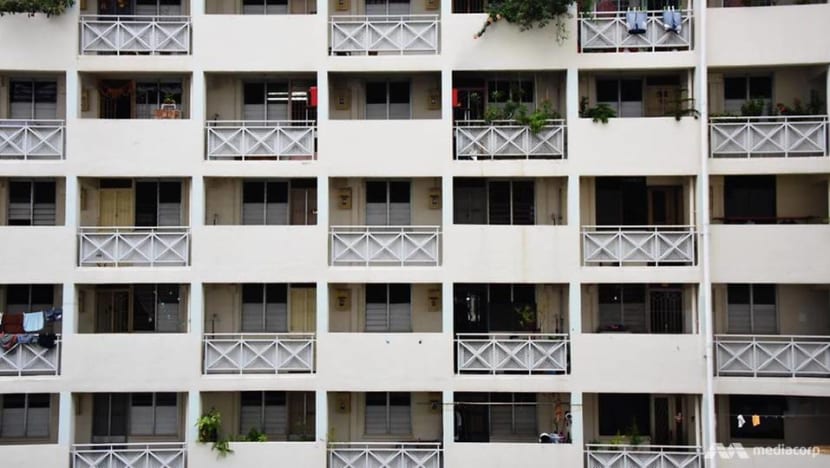 Even as attempts are made to maintain the old estate, new life is being breathed into MacPherson.
New HDB developments such as the recently completed Built-To-Order (BTO) project MacPherson Residency, as well as MacPherson Spring, another BTO project currently under construction, mean that the demographic of the estate will be constantly evolving.
"We are expecting an influx of some young families, said Ms Tin. "And even so, we also do have young people and young kids and we want to engage them more."
One of the ways to do this so is through arts and culture, she explained.
"We have 'casual' Fridays and Saturdays where we get local bands to come and perform at different places - usually outdoors in the housing estates," said Ms Tin. "It's a very casual, very hipster type (event) and we do see different profiles of residents coming down - youth, young families."
Art installations are another way to jazz up the neighbourhood. Take the void deck art gallery at Block 56, Pipit Road. Painted in vivid yellow and blue hues, the gallery, the first segment of which was painted in 2011, features reproductions of Van Gogh's paintings.
"While we want to introduce new and fun things, we also want to introduce it in such a way that it's popular with the masses, such that different age groups find it acceptable, easy to embrace," said Ms Tin.
"But, because we partnered (arts charity) Social Creatives back then, they brought in people familiar with Van Gogh so there was careful curation of pieces, and careful design of the void deck made it feel like a proper gallery," said Ms Tin, who also gave the example of a resident who was won over after initially writing in to express concern over the gallery.
Other initiatives have including the painting of pavements, photography projects as well as community art projects.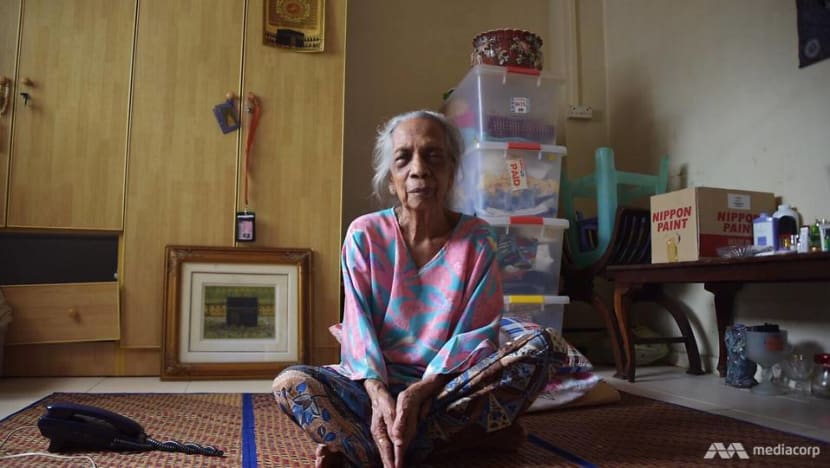 Change has brought with it convenience for residents such as Mdm Chonbi Ismail, who has been quick to welcome the new.
"I'm happy here - the market is very near, the bus stop is very near, you can go anywhere you want to, it's easy," she said. "Last time there were no shops, I had to take a bus to Geylang. But now, there are plenty."

The 85-year-old may live alone but she is not short of company. Her son meets her daily, dropping off breakfast before he begins work. Her grandsons also visit on a regular basis. There's also the Thye Hua Kwan Senior Activity Centre below her block where Mdm Chonbi catches up with friends. 
"This house is special for me, I like it here and I'm happy ... I sleep very well," said Mdm Chonbi, who lives in a 1-room flat.

A resident in the estate for over 40 years, Mdm Chonbi wouldn't dream of moving - even if she's offered a much bigger space. When she spends the night at her son's flat, she returns home immediately the next morning.
"I wouldn't care even if it's a big house," Mdm Chonbi said with a laugh. "My niece stays in Changi - in a big house. She also tells me to come to stay with her, but I don't want to."