5 arrested in Malaysia, syndicate suspected of trafficking drugs using Singapore-based freight forwarding companies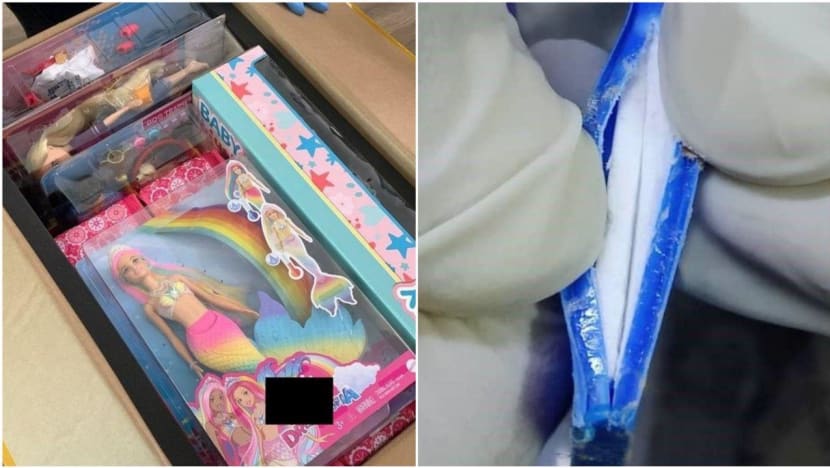 SINGAPORE: Five people have been arrested in Malaysia for suspected drug trafficking activities, with nearly 55kg of controlled drugs worth RM4.9 million (S$1.6 million) seized in the operations.
Acting on information provided by Singapore's Central Narcotics Bureau (CNB), the Royal Malaysian Police's (RMP) Narcotics Crime Investigation Department arrested the man and four women, aged between 21 and 71, in and around Kuala Lumpur and Selangor. All five are Malaysians.
CNB said that it has been monitoring a Malaysian-based syndicate since July. The syndicate is believed to have been trafficking drugs, using Singapore-based freight forwarding companies as legitimate forwarding agents to deliver parcels that contain concealed drugs to other countries through Singapore.
CNB actively monitored the activities of the syndicate and provided the information to RMP's Narcotics Crime Investigation Department. Based on the information from CNB, Malaysian authorities began their investigations.
Between Sep 24 and Sep 28, officers from the Narcotics Crime Investigation Department conducted a series of operations around Selangor, Negeri Sembilan and Kuala Lumpur. 
In one of the operations, children's toys and dolls were seized from a parcel suspected to contain controlled drugs.
Controlled drugs, suspected to be methamphetamine, was also found in between the corrugated cardboard in the parcels containing the toys and dolls.
A total of 5.8kg of methamphetamine, also known as Ice, 14.8kg of ketamine, 34.3kg of methylenedioxymethamphetamine (MDMA) powder, and 30.1 litres of MDMA were seized, along with various drug processing equipment and 2.2kg of caffeine believed to be used in illicit drug production.
Investigations by the Narcotics Crime Investigation Department into the drug activities of the suspects are ongoing.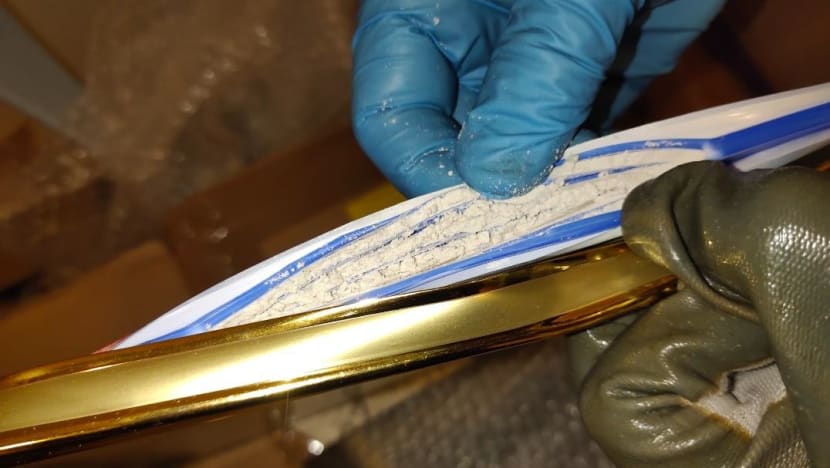 "Even as drug trafficking syndicates try to circumvent travel restrictions by using parcels and postage services to traffic drugs, close international cooperation between law enforcement agencies will not be impacted," said Assistant Commissioner Leon Chan, deputy director of CNB (operations).
He added that the arrests were "testament to the close cooperation" between CNB and the Narcotics Crime Investigation Department, and thanked the Malaysian authorities for their "continuous support".
"Both agencies will continue to share intelligence in timely fashion and work closely together against transnational drug trafficking activities," added AC Chan.
"Singapore does not tolerate the activities of syndicates which makes use of Singapore's connectivity to ship their drugs, and CNB will continue to work closely with our foreign counterparts to interdict the supply of drugs, and to prevent Singapore from being used as a transhipment hub for drugs."