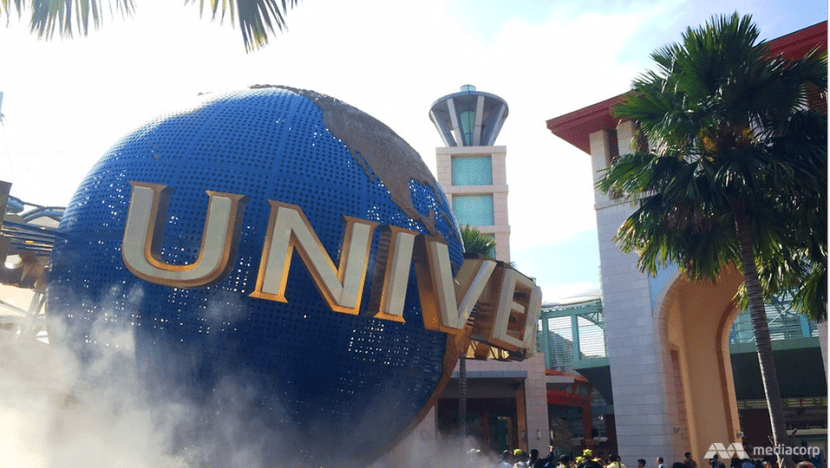 SINGAPORE: She thought she had scored a good deal by buying a pair tickets to Universal Studios Singapore (USS) on online marketplace Carousell.
But little did Ms Lynda Loh, 28, know that she would soon become another victim of an online serial cheat.
Ms Loh said that she had purchased two USS tickets on Carousell for S$100 in April; one for herself, the other for her husband.
The tickets were about S$10 cheaper than what other sellers on the platform were offering. 
After she transferred the money to the seller, she received the tickets via email almost immediately, she told Channel NewsAsia.
However, when she arrived at the ticketing booth at USS, she was told the tickets were invalid and denied entry.
She contacted the seller, who agreed to send her new tickets. Then he stopped responding.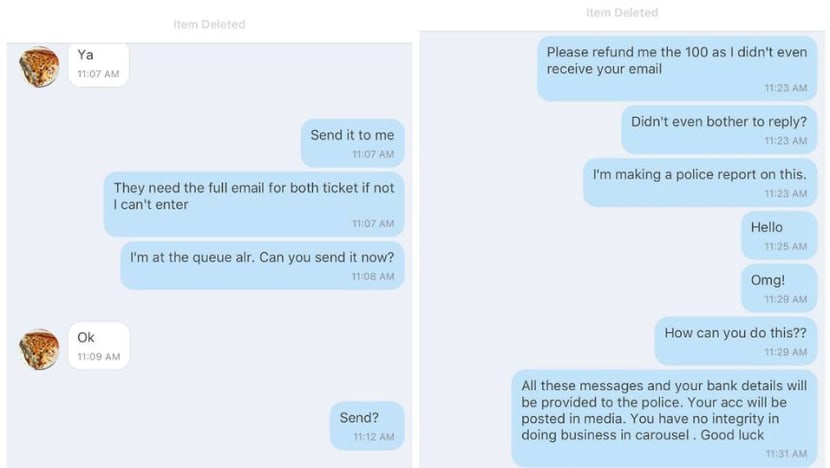 Ms Loh is one of many victims of a scam involving the sale of USS e-tickets. 
According to the police, a 33-year-old man was arrested on Friday (Dec 22) for his suspected involvement in several cases of cheating.
Since March this year, there have been several reports lodged from victims of an online seller advertising the sale of USS tickets.
The tickets would be emailed to the victims after an online bank transfer was made, but they were all refused entry at USS because the tickets were invalid. 
"The tickets looked legitimate and even had a barcode," Ms Loh said, explaining why she did not suspect anything was amiss with the tickets.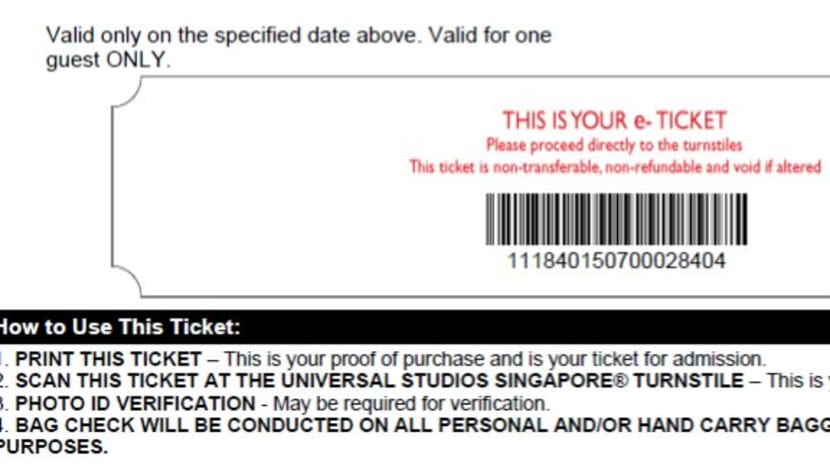 The suspect had used multiple bank accounts, Carousell accounts and contact numbers to hide his actions, said the police.
However, police investigations eventually led to the suspect's arrest on Friday along Bukit Batok Street 32. 
He will be charged on Friday for cheating and if found guilty, he may be jailed for up to 10 years and fined.
The police have advised members of the public to check the seller's track record before making online purchases and to only buy from authorised sellers. If advance payments are required, use platforms that allow for payments to be made after the items have been received. 
"I felt frustrated and dumb when I realised it was a scam," said Ms Loh. "For future purchases, I will get a physical ticket and meet up in person to pay in cash."