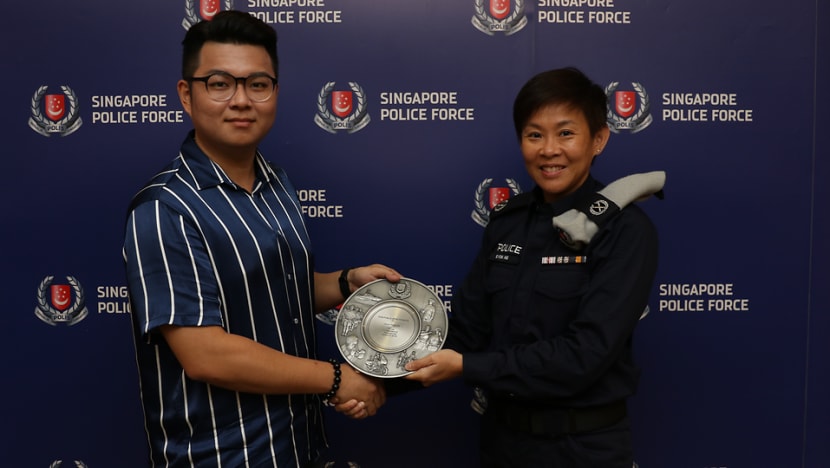 SINGAPORE: A man was given the Singapore Police Force's Public Spiritedness Award on Thursday (Aug 16) for his part in helping capture an upskirt video suspect last month. 
Mr Goh Tong En was on an escalator at Marsiling MRT station on Jul 27 when he noticed that the man in front of him had placed a mobile phone underneath a woman's skirt. 
Mr Goh approached the 27-year-old and detained him at the station, according to the news release. 
"Commuters are advised to be vigilant to their surroundings when travelling in the public transport network," said Deputy Assistant Commissioner of Police Evon Ng, who is Deputy Commander of Public Transport Security Command. 
"Besides being able to prevent themselves from becoming victims of crime, they can also help the police keep the public transport network safe by becoming our eyes and ears on the ground," she added, thanking Mr Goh for his display of public spiritedness. 
"Such acts go a long way to help deter crime on the public transport network."
Mr Goh's efforts were recognised in a ceremony at the Public Transport Security Command.