Man died after contracting COVID-19 and having allergic reaction possibly triggered by TCM pills: Coroner's court
Mr Koh Choon Lim is suspected to have suffered an allergic reaction to Lianhua Qingwen Jiaonang traditional Chinese medicine pills, which are not approved by HSA to treat or alleviate symptoms of COVID-19.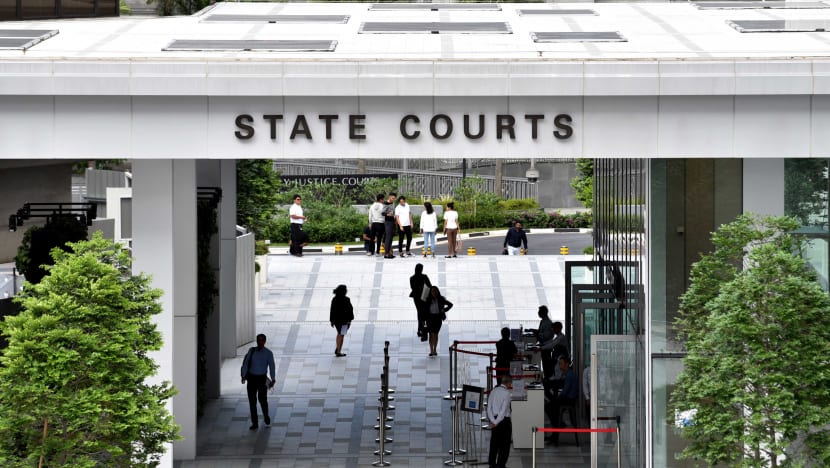 SINGAPORE: A man who died at the age of 61 suffered from a life-threatening allergic reaction that could have been brought on by traditional Chinese medicine (TCM) pills he took after testing positive for COVID-19.
Mr Koh Choon Lim, a Singaporean, died in Tan Tock Seng Hospital on Jul 29, 2022, two days after taking four capsules of Lianhua Qingwen Jiaonang.
The TCM pills were suspected to have triggered the allergic reaction, but in an inquiry into Mr Koh's death on Wednesday (Apr 26), the investigating officer told the court the link could not be confirmed in a post-mortem setting.
The Health Sciences Authority (HSA) had said in an advisory in November 2021 that it had approved some Lianhua Qingwen products for the relief of cold and flu symptoms, but that they were not approved to treat or alleviate symptoms of COVID-19.
In another advisory in December 2021, HSA said Lianhua Qingwen Jiaonang was found to contain potent ingredients ephedrine and pseudoephedrine, which are used to treat low blood pressure and could lead to side effects like irregular heart rate, vomiting and dizziness.
WHAT HAPPENED
In the opening of Wednesday's inquiry, the court heard that Mr Koh felt unwell and giddy on Jul 18, 2022.
His son took him to a clinic for treatment, but observed days later on Jul 26, 2022, that Mr Koh was feeling tired and lethargic.
Suspecting that his father might have contracted COVID-19, the son conducted an ART test which showed a faint line. Mr Koh took two Panadol Extra tablets and went to sleep.
The next morning, he took another ART test and it showed he was positive for COVID-19. He later woke up with a slight headache and sore throat.
At 11.30pm on Jul 27, 2022, Mr Koh took four capsules of Lianhua Jingwen Jiaonang, a herbal product for the relief of cold and flu symptoms.
He had taken these pills before to "clear body heatiness", the court heard. 
Mr Koh woke up at 2am on Jul 28, 2022 and took two Panadol tablets before going back to sleep, but woke up again at 4.30am feeling discomfort. He felt warm and was unable to speak clearly as his throat hurt.
His next-of-kin took him to a clinic where the doctor observed that Mr Koh's lips were swollen. The doctor said this swelling was not due to COVID-19 but to an allergic reaction and gave Mr Koh two injections.
The doctor advised Mr Koh to visit a hospital for a further check-up, but Mr Koh refused. He was kept at the clinic for observation before receiving another injection and allowed to leave after the swelling subsided slightly.
However, when Mr Koh's son tried to talk to him later that afternoon at home, the older man appeared disoriented. Mr Koh's family took Mr Koh immediately to Tan Tock Seng Hospital's Emergency Department.
Mr Koh was transferred to the National Centre for Infectious Diseases on Jul 29, 2022, but his condition deteriorated.
He was pronounced dead that same day, with the initial cause of death found to be cardiorespiratory failure pending further investigations.
The final cause of death was found to be anaphylaxis and COVID-19 respiratory tract infection, with other medical conditions present. Anaphylaxis is a life-threatening allergic reaction.
The police found that there was no foul play in Mr Koh's death, and found that COVID-19 was the underlying cause of his death.
Mr Koh's son and wife attended the hearing, with his son asking various questions. He said the pills involved are available in all clinics in Singapore and one does not require a doctor's prescription to get it.
He said his father had obtained the pills from a TCM clinic without seeing the practitioner.
Mr Koh's son asked various questions about his father's care in hospital, including why a doctor told him that his father was not in a life-threatening situation at the moment and why his father was placed in a geriatric chair with "no one looking at him" and placed under restraints.
NCID DOCTOR TESTIFIES
Adjunct Assistant Professor Monica Chan from the NCID, who was giving evidence in the coroner's court, responded that Mr Koh was placed in the chair for his own safety. He had also pulled out a tube meant for his drip and was very restless, she said.
Dr Chan said Mr Koh's vital signs were not particularly abnormal, and that he was monitored at an interval that was appropriate for his condition at the time.
Mr Koh's son asked why his father deteriorated so quickly. Dr Chan said that Mr Koh's presentation was "very unusual". Anaphylaxis usually manifests with symptoms like redness of skin, rashes, swelling and difficulty breathing.
"Your father unfortunately presented very atypically - he presented with an altered mental state and changes in behaviour, and that was the main concern that we had," she said.
She said Mr Koh did not have low oxygen saturation, difficulty breathing nor narrowing airways and was treated for anaphylaxis by the general practitioner, in the emergency department and in his ward.
"It was very unfortunate that he did succumb to anaphylaxis," said Dr Chan. "It was a very unusual presentation that would not have been very obvious to the doctors and attending medical teams."
When it was pointed out that Mr Koh had previously taken the TCM pills with no issue, Dr Chan referred to sensitisation - a process where a person's body becomes sensitive to a given allergen. 
Because Mr Koh had taken the medicine before, he was already "sensitised" to the allergen, but unfortunately when he took it this time and perhaps with the combination of COVID-19, he experienced a reaction, Dr Chan said.
State Coroner Adam Nakhoda directed further investigations - including for the investigating officer to obtain the TCM pills from Mr Koh's family, as well as a statement from the nurse or doctor at the ward who last took Mr Koh's vitals.
He will decide subsequently whether a further inquiry is required. Findings will be given after that.