Man who died in Singapore's first case linked to COVID-19 vaccine was otherwise healthy: Coroner
The coroner told employers that workers who have just received a COVID-19 vaccine should not carry out any strenuous activity for the period of time stipulated by experts.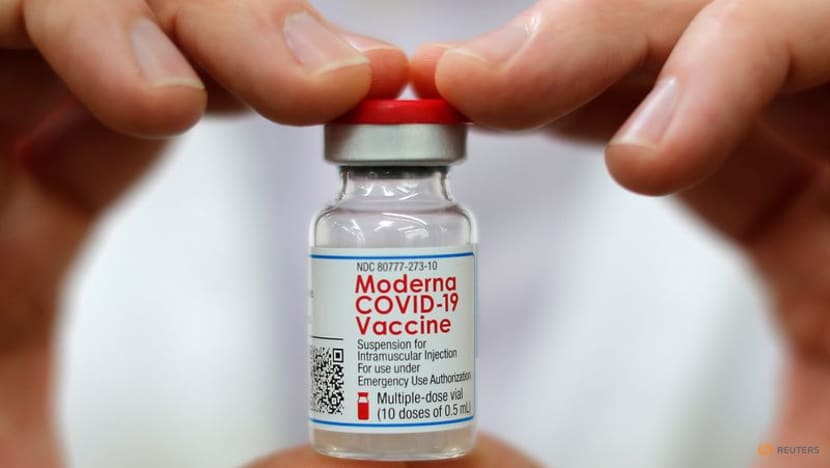 SINGAPORE: A 28-year-old man who died of myocarditis or inflammation of the heart three weeks after receiving a COVID-19 vaccine was otherwise healthy and had worked the day after the jab.
State Coroner Adam Nakhoda had ruled Bangladeshi national Rajib's death a medical misadventure on Feb 15, saying it was likely related to the COVID-19 jab he had received.
The coroner urged employers, especially of workers involved in strenuous labour activity, that workers who have just received a COVID-19 vaccine should not carry out any strenuous activity for the period of time that medical professionals have deemed necessary. 
This is in order to minimise vaccine recipients contracting the possible ill effects of myocarditis and pericarditis, or to mitigate any such effects, he said.
Myocarditis and pericarditis cause inflammation of the heart muscles and inflammation of the heart's outer lining respectively.
WHAT HAPPENED
According to the coroner's findings which CNA obtained on Monday (Feb 20), Mr Rajib had no known chronic illness and had not reported sick at work before.
Mr Rajib, who is known by one name, worked as a welding supervisor for Sunlight Engineering and stayed at CDPL Tuas Dormitory.
He underwent a full medical assessment by the Ministry of Manpower in February 2013 as part of the usual process for a work permit and was deemed fit for employment.
According to Mr Rajib's employer, Mr Rajib had contracted COVID-19 about a year before his death, but had recovered fully.
He received his first dose of the Moderna/Spikevax COVID-19 vaccine on Jun 18, 2021. He did not complain that he was unwell, and worked the following day.
Three weeks after his jab on Jul 9, 2021, Mr Rajib was working on a tank located under the main deck of a vessel, the Zohan Castberg - FPSO, that was being constructed at Sembcorp Shipyard.
Mr Rajib, who was supervising the work of his colleagues, entered the tank with confined space attendant Sarker Juran to tape aluminium foil over some weld points.
After completing their work at about 6.30pm, the pair began climbing up sets of ladders to the main deck.
Mr Sarker climbed up first and turned to see Mr Rajib climbing. However, when Mr Rajib had ascended one or two rungs, he suddenly fell backwards onto the metal floor of the tank.
He was unconscious and his safety helmet had fallen off.
Mr Rajib was later extricated from the tank by a rescue team and taken to Ng Teng Fong General Hospital, but could not be revived. He was pronounced dead that same night.
An autopsy by Associate Professor Teo Eng Swee of the Health Sciences Authority's Forensic Medicine Division found that Mr Rajib's internal organs were mostly normal, except for his heart. 
Microscopic examination revealed myocarditis in his heart, and the final cause of death was determined to be myocarditis.
MEDICAL FINDINGS
In making his findings, the coroner looked at HSA's safety updates, which provide an overview of reports by healthcare professionals of suspected adverse events in relation to COVID-19 vaccination.
One safety update by HSA stated that rare cases of myocarditis and pericarditis had been reported as adverse events of the mRNA COVID-19 vaccines both overseas and locally.
A review of the local reports showed an increased risk of myocarditis and pericarditis, particularly after the second dose of the mRNA COVID-19 vaccine.
This risk was observed to be higher in young males aged 30 and below. The vast majority of cases responded well and were discharged from hospital.
"The primary means of mitigating the risk of myocarditis or pericarditis was to abstain from strenuous exercise or physical activity for a period of two weeks," said the coroner.
According to the quoted safety update by HSA, serious adverse events accounted for 0.0006 per cent of all mRNA vaccine doses administered.
HSA received 65 local reports of myocarditis and pericarditis following over 8.5 million mRNA vaccine doses being administered.
Forty cases were people under 30. Of these, 36 were male. Forty-three of the cases were reported after the second dose of the mRNA vaccine, and most of the cases occurred within a week of the jab.
Assoc Prof Teo highlighted a research paper published in the Journal of the Americal Medical Association, which stated that 20 people developed vaccine-related myocarditis out of 2,000,287 individuals who had received at least one dose of an mRNA vaccine.
Symptoms of myocarditis are non-specific and include breathlessness, fatigue or chest pain. They can range from no or mild symptoms to a very sudden heart failure or very sudden abnormal heart rhythms.
It is not unknown for an otherwise healthy individual to suddenly collapse and die as a result of myocarditis, the court heard.
There were multiple causes for myocarditis, but the most common was viral infection. The other causes include bacterial, fungal or parasitic infection, an autoimmune disease, consumption of illicit or prescription drugs and as a result of a COVID-19 vaccine.
The coroner ruled out all the other possible causes as Mr Rajib did not show any signs of them, leaving only the COVID-19 vaccine link.
In his evidence, Assoc Prof Teo said there was clear evidence that myocarditis could develop following the COVID-19 vaccination, but said the mechanism by which the COVID-19 vaccine caused myocarditis was not known, and that additional research was needed.
He said it was unlikely that Mr Rajib's myocarditis was a result of long COVID from his infection a year earlier, as there would have been more "obvious disarray" such as scarring or fibrosis in his heart.
In his conclusion, Assoc Prof Teo said Mr Rajib's myocarditis appeared to be related to the COVID-19 vaccination on the balance of probabilities, but stressed that it could not be established objectively.
He added that myocarditis could develop as a result of COVID-19 infection itself, citing a published paper that said that a person with a COVID-19 infection had an approximately 16 times higher risk of developing myocarditis compared with a person who did not have a COVID-19 infection.
ASSOC PROF SAYS VACCINATION IMPORTANT
The article highlighted the importance of the COVID-19 vaccination, said Assoc Prof Teo, because a vaccinated person had a reduced risk of developing COVID-19, and the risk of developing myocarditis would similarly be lowered.
He stated that medical literature demonstrated that "there was a much higher risk of developing myocarditis amongst those who have the COVID-19 infection compared to persons who were vaccinated".
The coroner said Mr Rajib was reportedly a "very healthy young man", with no chronic illness and who had not reported sick during his employment.
He found that Mr Rajib's fall had not contributed to his death. Instead, he found that Mr Rajib's death was not due to a natural disease process but because of myocarditis.
The myocarditis was, on the balance of probabilities, likely related to Mr Rajib's COVID-19 vaccination.
Mr Rajib's next-of-kin could not be contacted during the inquiry, but the coroner extended his condolences to his family nonetheless.
The Ministry of Health (MOH) said on Friday that Mr Rajib's death was the first one related to COVID-19 vaccination locally.
Under the Vaccine Injury Financial Assistance Programme provided by MOH, a one-time financial assistance of S$225,000 will be extended to his family, MOH said. It is working with the Manpower Ministry to extend assistance to Mr Rajib's family.