Jail for man who threw burger at, punched cab driver after flagging down taxi at Yishun mall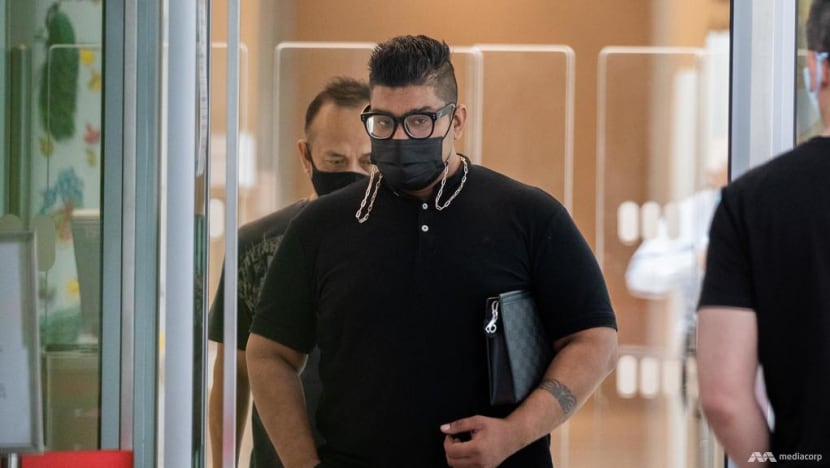 SINGAPORE: An intoxicated man boarded a taxi at Northpoint City and ate a hamburger while telling the cabby where he wanted to go.
When the taxi driver could not hear him and asked again, the man grew agitated, cursed at the driver and threw his burger at him before punching his face.
Salem Mohammad Iskandar, 34, was sentenced to nine weeks' jail on Thursday (Oct 28) for offences arising from this incident, as well as an unrelated incident at a bar three years ago.
He pleaded guilty to three charges of voluntarily causing hurt, cheating and behaving in a disorderly manner. Another three charges were considered in sentencing.
The court heard that Salem flagged down a taxi at around 3.30am on Mar 14 this year along Yishun Avenue 2. He was intoxicated when he got into the cab, in front of the McDonald's outlet at Northpoint City.
After he boarded the taxi, the victim, a 65-year-old taxi driver, asked Salem where his destination was. 
As Salem was eating a hamburger when he replied, the driver could not hear him clearly. He asked again, which agitated Salem. He started to hurl vulgarities at the driver, before throwing his hamburger at him and hitting him in the chest.
Salem then grabbed the cabby by his collar and punched him near his eye, causing the driver's face to swell. A 23-year-old passerby heard what happened and went to check on the victim.
He called the police, and officers soon arrived. They observed that Salem smelled strongly of alcohol and behaved aggressively towards the passerby, charging at him multiple times and requiring the police officers to intervene.
He was arrested after he failed to stop his behaviour.
Salem also pleaded guilty to a separate charge of cheating stemming from a December 2018 incident at Pub Titanium in Tanglin Road.
He had taken three groups of friends to the pub and instigated them into deceiving the bartender into believing they meant to pay for their drinks, when they had no intention of doing so. 
They drank S$554 worth of alcoholic drinks without paying. Salem also broke glasses on the floor, costing the pub S$200 to S$300, and chased away some customers as a result.
The prosecutor called for nine to 11 weeks' jail, saying the cab incident was "a classic case" where a passenger assaults a taxi driver. He sought compensation of S$754 for the pub incident, and Salem was ordered to make the payment to the pub.
The taxi driver did not incur any medical costs as he did not seek medical attention, the court heard.
In mitigation, Salem asked for leniency, saying: "I regret for whatever I've done."