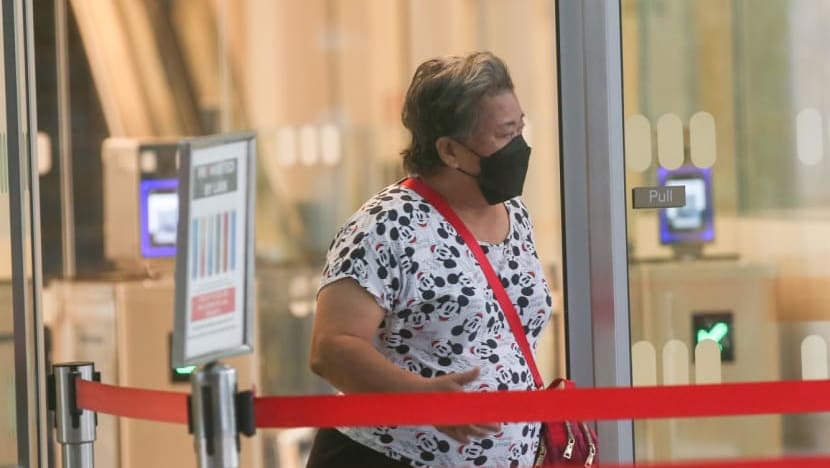 SINGAPORE: A man was fined S$5,000 on Wednesday (Jun 29) for lying that he had COVID-19 in order to get out of a voluntary research study by Nanyang Technological University (NTU).
Paul Chan Kin Nang, 42, was also ordered to compensate the university S$349 for logistical changes they had to make because of his lie.
He pleaded guilty to one charge of transmitting a false message under the Miscellaneous Offences (Public Order and Nuisance) Act.
The court heard that Chan, a civil servant, had signed up to be a paid research participant for an NTU study on mental processes in decision-making.
Participants were informed that they could withdraw from the study at any time without penalty. There was no need to provide any convincing reason for withdrawal as the study was voluntary.
Chan completed the first session of the research study on Sep 1, 2020. The second session of the study was scheduled for Sep 7, 2020. The day before the second session, one of the researchers emailed Chan to remind him about it.
A few hours later, Chan replied saying: "Hi, I am unable to attend the session tomorrow as I am (sic) tested positive for COVID-19 and is now quarantine (sic) in hospital."
This was a false message, as Chan had not tested positive for COVID-19.
That same evening, the researcher replied to Chan asking him when his symptoms first started and when he tested positive, as the team had to report it to the university. Chan did not reply to her email, and the researcher alerted her team to the issue.
CLAIMED HIS EMAIL WAS HACKED
On the morning of Sep 7, 2020, an NTU administration manager emailed Chan asking for his COVID-19 case number and whether he was symptomatic.
She said this was because NTU had to check with the Education Ministry on what follow-up actions to take for the research staff who had been in contact with him.
When Chan saw the email, he realised that government authorities would be informed. He replied claiming that his email had been hacked and used without authorisation to send the earlier email to NTU.
"Please be assured that I am perfectly fine," he wrote in the email.
Later that day, the Health Ministry also informed NTU that Chan was not in its records of COVID-19 cases. The NTU administration manager made a police report on Sep 9, 2020.
During police questioning, Chan admitted that he had sent the false message "as he did not want to turn up for the second session but also did not want to formally reject NTU's reminder", court documents stated.
As a result of his actions, NTU placed two staff members on leave of absence, causing them worry and distress, until the Health Ministry clarified that Chan was not a COVID-19 case. 
Research activities and data collection on NTU's campus were also suspended on Sep 7, 2020, and research activities were disrupted that week and the following week.
Research staff also had to reschedule and follow up with all research participants until Chan's message was confirmed to be a false alarm.
Deputy Public Prosecutor R Arvindren sought the fine that was imposed, calling Chan's actions "plain irresponsible" and "inexplicable" as he could have just withdrawn from the study.
"This is not a situation where the accused was trying to evade consequences from attending a compulsory event such as work or school," he said.
"There was no benefit to anybody, even the accused himself, when the accused resorted to this specific lie."
Mr Arvindren argued that Chan told his lie at a time when the COVID-19 vaccine was not yet available and there was considerable distress about contact with positive cases.
But he added that Chan's actions had little potential to cause wider public alarm and wasted minimal public resources.
Defence lawyer Josiah Zee also sought a fine for his client, saying that Chan's actions were "foolish" but that he had no malicious intent.
He also cited a report from an Institute of Mental Health psychiatrist who found that Chan sent the false message because he was worried that the researchers would form a poor impression of him.
Mr Zee said this was his client's first brush with the law, and the general observation from his colleagues' testimonials was that he was a person of good character.
The lawyer also said that his client was willing to compensate NTU for the monetary loss incurred.
The charge Chan pleaded guilty to is an offence that was added to the Act in January last year.
He could have been jailed up to three years, fined up to S$10,000 or both for transmitting the false message.