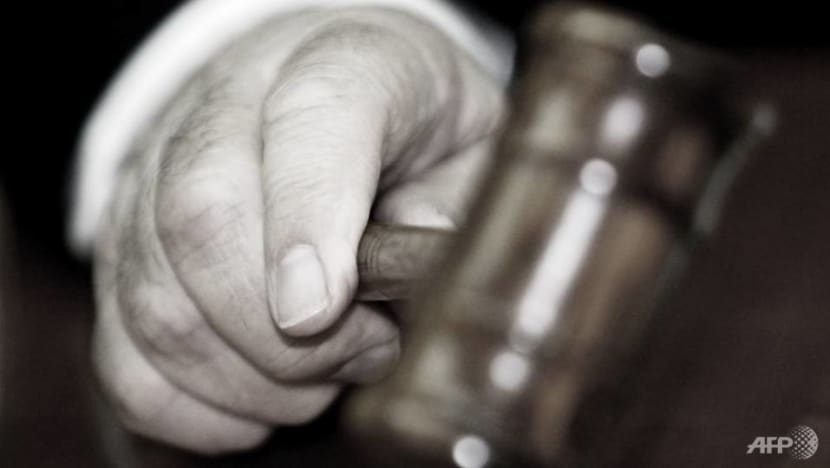 SINGAPORE: Suspecting that his wife was going out with another man, Mohamad Jonit Adnan, 39, stabbed his wife at least 30 times in her Yishun flat.
Paramedics tried to save Ms Sri Idayu Ghazali, 29, as she lay on a bed covered with blood, but she died in hospital the next day, on Aug 14, 2016.
On Thursday (Jul 12) , the High Court sentenced Jonit to 10 years' jail for culpable homicide not amounting to murder.
Court documents stated that the couple, who got married in 2007, had a rocky relationship. They have two daughters together aged 10 and 11. 
Jonit did not have a stable job and was unemployed at the time of the incident. He had an affair with another woman and had a son with her. 
Ms Idayu applied for a divorce in March 2016. In July, the month before the stabbing incident, she applied for a personal protection order against her husband. He later moved out of the flat.
On the day of the incident, Jonit visited the flat and took his daughters to a playground nearby. That was when he learned that his wife had stayed out late the day before.
He later admitted that he was angry with his wife as he suspected that she was going out with another man.
At about 8.15pm that day, he took his children home. His wife was sleeping in the master bedroom, while her sister, father and maid were in the living room.
HE PLACED A KNIFE IN HIS BACK POCKET
Jonit took a knife from the kitchen and put it in the back pocket of his jeans.
After Ms Idayu's sister left the flat with Jonit's older daughter, Jonit entered the master bedroom and saw his wife using her handphone on the bed.
He asked her if she had gone out the previous night. According to him, she answered that it was none of his "****ing problem".
Hearing this, Jonit took the knife from his pocket and began stabbing her. His younger daughter rushed into the bedroom when her mother shouted "sakit", or "pain" in Malay.
Jonit stopped stabbing his wife when he saw his daughter. He ran out of the room, threw the knife out of the kitchen window and left the flat.
The girl ran to tell her aunt and sister what happened. They rushed back to the flat and saw Ms Idayu bleeding badly. Ms Idayu's sister called the police.
AT LEAST 30 STAB WOUNDS ON WIFE'S BODY
An autopsy report certified Ms Idayu's cause of death as extensive haemorrhage from stab injuries to her neck, shoulder, chest and abdomen. There were at least 30 stab wounds found on her body. Eight of these were sufficient to cause death.
Jonit was later arrested and the knife recovered.
In the High Court on Thursday, Jonit's assigned lawyer Ms Sadhana Rai asked for five to seven years' jail, saying that the act was spontaneous. She also said that Jonit suffered from major depressive disorder and had expressed suicidal thoughts in written notes. 
However, the prosecution argued that he was able to think rationally before, during and after the act as he hid a knife in his pocket and later threw it away.
Justice Chua Lee Ming agreed with the prosecution and sentenced Jonit to 10 years' jail for culpable homicide not amounting to murder.
He could have been jailed for life and caned.