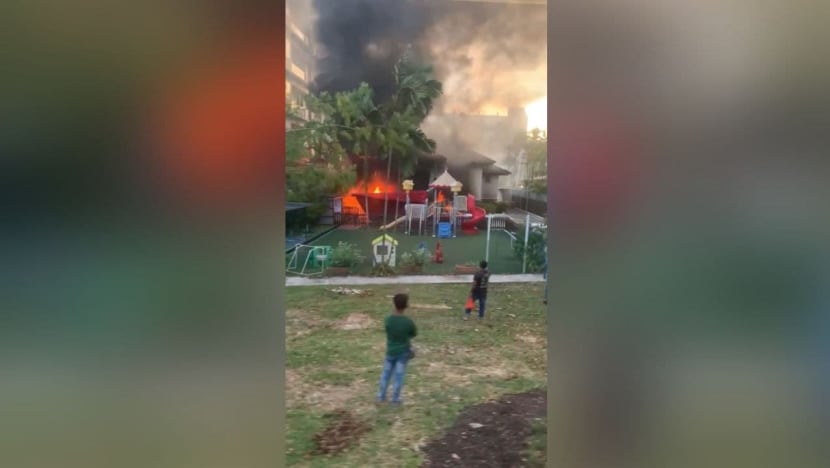 SINGAPORE: A fire broke out at Maple Bear pre-school in Pasir Panjang on Tuesday evening (Aug 10).
The Singapore Civil Defence Force (SCDF) said it was alerted to a fire at 243 Pasir Panjang Road at about 7pm on Tuesday.
"SCDF conducted forced entry into the premises. No one was in the premises at the time of the fire," said the agency.
The fire which involved "contents" in the pre-school was "largely confined to the front portion of the premises", SCDF added.
SCDF extinguished the fire using two water jets.
"There were no reported injuries and the cause of the fire is under investigation," it said.
In videos taken by CNA readers, the fire can be seen engulfing the front part of the landed property and emitting thick smoke into the air.
Several fire trucks and police cars surrounded the area, with bystanders watching the scene.
This story came from a reader tip-off. If you would like to send in information, photos or videos about something newsworthy, submit your news tips on CNA Eyewitness.