Architect of market-rigging scheme that led to S$3 million in losses jailed
Under Lin Eng Jue's sophisticated plan, the price of Koyo shares was driven up from 16 to 40 cents, until it crashed in January 2016.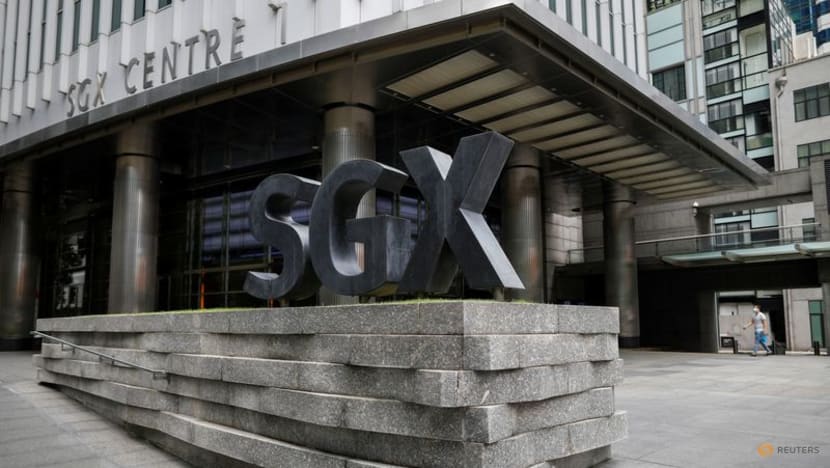 SINGAPORE: A man who orchestrated what prosecutors described as one of the most sophisticated securities-related cases of fraud Singapore had ever seen was sentenced to jail on Wednesday (May 31).
For his role in a complex market-rigging scheme that resulted in losses of S$3.28 million, Lin Eng Jue, also known as Andrew, was handed three-and-a-half years' jail.
The prosecution charged that he was unremorseful throughout investigations and court proceedings, choosing to plead guilty after 16 days of trial in the face of "overwhelming evidence".
Lin pleaded guilty to multiple charges of market-rigging and deceptive practice under the Securities and Futures Act, with another 34 charges considered in sentencing.
THE SCHEME
The case centred around shares of Koyo International, a Singapore-incorporated company providing integrated mechanical and electrical engineering services to industries including construction, marine, oil and gas.
In 2014, Lin realised from observing trading patterns that Koyo shares were illiquid, as there was a lack of buyers or sellers interested in the shares.
At the time, about a third of Koyo's issued shares were floating and available for trading by the public, while the chief executive officer of Koyo and his family held most of the remaining shares.
Koyo's market capitalisation was about S$32 million on Aug 12, 2014.
If he was able to control the majority of the trading of Koyo shares on the market, Lin knew he could gradually push up the price at which Koyo shares were traded on the Singapore Exchange (SGX).
He planned to drive the price of Koyo shares up to at least 40 cents, with the aim of achieving a reverse takeover where a buyer would acquire all of Koyo's shares at the target price.
Lin would approach individuals to sell some of his Koyo shares at a 10 per cent discount from the prevailing market price, earning a profit. The buyers accepted the deal because they believed an eventual reverse takeover would happen, and they also hoped to earn an eventual profit from the sale of the company.
Lin carried out his scheme in three phases, first opening trading accounts under his name and his wife's name.
He then obtained the assistance of Janice Lau Wan Heng, a broker and remisier with CGS-CIMB Securities, to obtain more trading accounts.
He told Lau, 65, about the desire for a reverse takeover and the market-rigging scheme. Lau agreed to take part, convincing her existing CIMB clients and her family members to let her use their trading accounts.
In the last phase, when there was a clamping down on trading limits on the accounts of Lau's CIMB clients, Lin asked Lau to explore other brokerages to get more trading accounts.
Lau told her clients that she was considering leaving CIMB and joining other brokerages, convincing them to open or reactivate trading accounts with the other brokerages.
Along with his co-accused, Lin used 53 trading accounts opened in the name of 15 people with eight brokerage firms to trade Koyo shares and push up the share price.
This took place over 18 months from August 2014 and January 2016, with a total of 14,679 trades placed.
Lin approached others and roped them into the scheme, convincing one man to resign from his job at Sembcorp to trade with Lin, reaping S$10,000 and the use of a Toyota Camry in exchange.
THE CRASH
The scheme came to a halt in January 2016, when SGX issued a trade-with-caution warning, titled: "SGX urges caution when dealing in Koyo International Limited shares".
SGX stated in its announcement that a small group of individuals was responsible for 60 per cent of the trading volume of Koyo between October 2015 and January 2016, of which at least half of these trades were due to the group of individuals buying and selling among themselves.
After the announcement broke, Koyo's share price crashed by almost 84 per cent, from S$0.34 on Jan 15, 2016, to closing at S$0.056 on Jan 18, 2016.
The market capitalisation of Koyo dropped by more than S$58 million in three days from S$72 million to about S$14 million.
Lin instructed an accomplice to delete all their chat messages and correspondence about the market-rigging scheme.
"Substantial losses were sustained by the accountholders and the brokerage firms," said the prosecution. 
"The total amount incurred as a result of contra trading losses in the 53 accounts was about S$3.28 million, of which the accountholders bore about S$2.23 million of such losses, while the brokerages and remisiers bore about S$1.05 million of such losses."
Lin and his wife paid only about S$110,000 for the losses sustained in the accounts in their names.
The prosecution sought between 45 and 48 months' jail for Lin, whom they called "the most culpable offender in one of the most sophisticated securities-related frauds in our jurisdiction".
Lin achieved a severe market distortion over 18 months while the scheme was undiscovered, driving the Koyo price up by more than twice, from 16 to 40 cents.
When the scheme was ongoing, it accounted for two-thirds of the trading volume of Koyo shares, said the prosecutors.