In photos: Masks optional outdoors, group size doubled to 10 - first day of Singapore's eased COVID-19 rules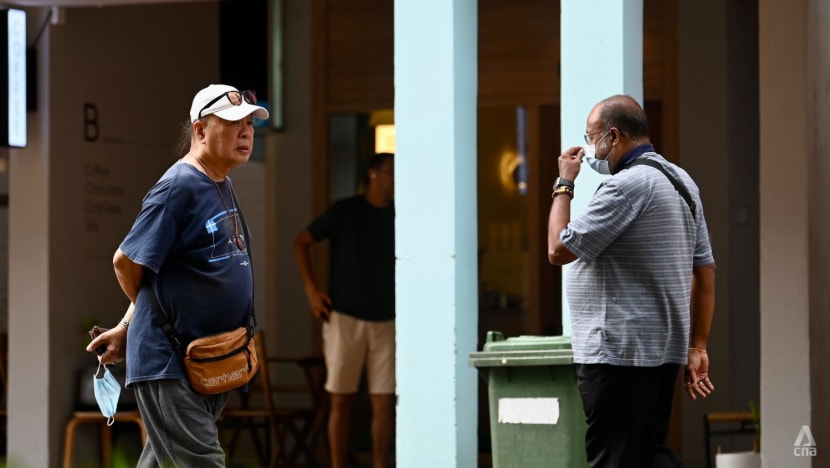 SINGAPORE: The dawn of Mar 29 marked a turning point in the COVID-19 pandemic for people in Singapore as the country rolled out its most significant changes in living with the coronavirus.
Where there used to be tape-markings blocking off seats for five people, some tables at hawker centres and coffee shops are now too small for the permitted groups of 10.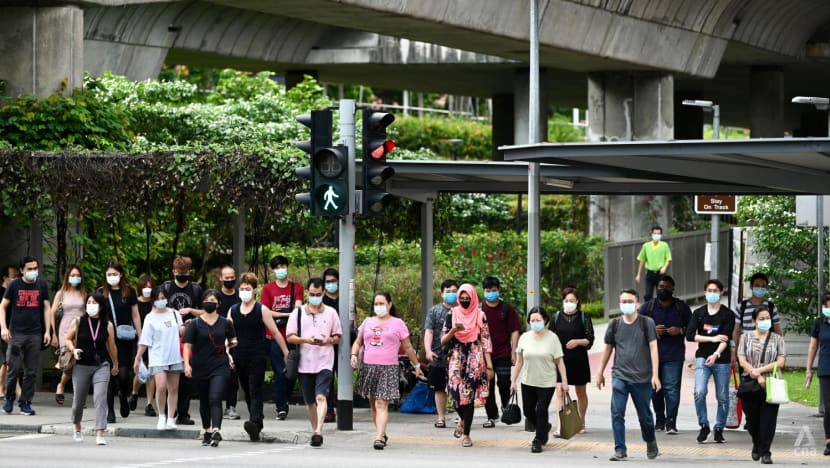 Although masks are now optional outdoors, with a safe distancing of 1m, most people appear to be keeping them on.
From people taking a stroll at Bishan Park to commuters waiting at a bus stop and even those taking a break on the benches at Ang Mo Kio Central, hardly a maskless face was in sight. 
Here are some scenes from the first morning of Singapore's relaxed COVID-19 measures: