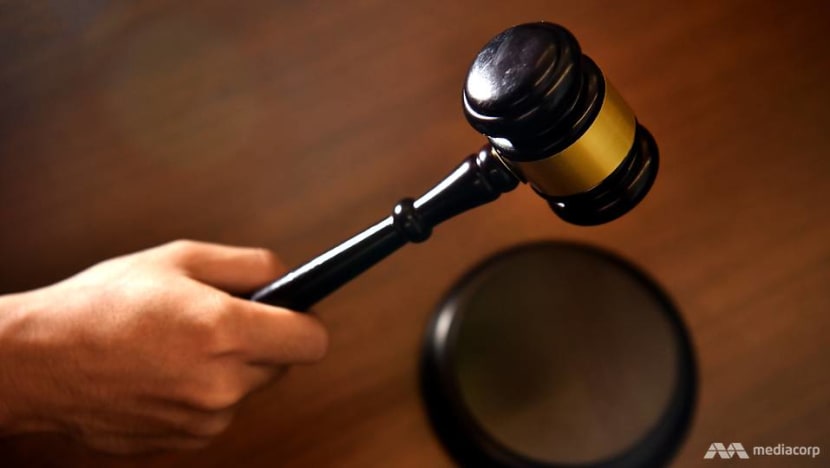 SINGAPORE: A remote gambling "agent" who collected up to S$640,000 worth of illegal bets over four years was sentenced to two years in jail and fined S$50,000 on Wednesday (Jun 27). 
He is the first person to be sentenced for offences under the Organised Crime Act. 
Earlier this month, Or Poh Soon, 55, a Singaporean, pleaded guilty to offences under the law which came into effect in June 2016.
He was one of six people from an organised crime group charged in November last year under the law, which is targeted at crime syndicates.
The court heard earlier that sometime in 2012, Or, who was then a newspaper vendor, was recruited by Lean Kay Chong, one of three leaders in the group. 
Lean, whose case is pending, used to get his newspapers from Or outside Beauty World Centre.
Lean told Or, who was earning S$50 a day, that he could earn extra income by working as an illegal gambling agent under him, collecting 4D and Toto bets.
Or would need to source for his own punters. He would get a commission of 8 per cent of total bets collected, and an additional 5 per cent of the winning amount, if his punters struck the lottery.
Or started work in January 2013 and, over time, had at least 20 regular punters placing illegal 4D and Toto bets with him. They would call or text him on his mobile phone to place their bets. Or would consolidate these bets and text Lean.
Court documents showed that, up until his arrest in November 2016, Or earned up to S$62,000 in commission on the bets alone.
On Wednesday, Or said in mitigation that he has to take care of his elderly father who suffers from heart problems. He also said that he suffers from the same health issue. 
For his offences under the Organised Crime Act, he could have been fined up to S$100,000, jailed up to five years, or both. 
Under the Remote Gambling Act and Common Gaming Houses Act, he could have been fined between S$20,000 and $200,000, jailed up to five years, or both. The cases against others involved in the syndicate are pending.