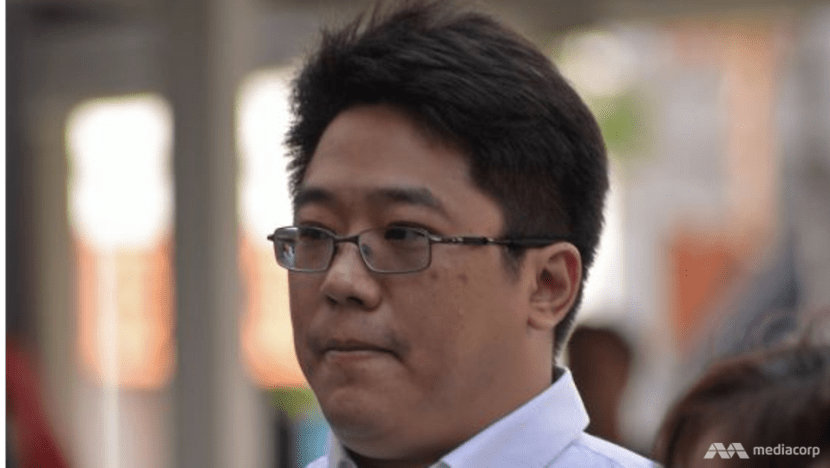 SINGAPORE: Metro family scion Ong Jenn on Thursday (Nov 1) had his jail sentence of two years for attempted drug possession increased to three years, after the prosecution's appeal was granted by a High Court judge.
He was due to be released on Nov 10 for home detention, but Justice Hoo Sheau Peng said she agreed with the prosecution that the sentence of two years' jail was "manifestly inadequate".
Ong, 43, had pleaded guilty last May to two counts of attempting to possess drugs.
This was after he was acquitted of the initial drug trafficking charges relating to 92.68g of cannabis and 385.1g of cannabis mixture.
On Thursday, the prosecution argued for a sentence of at least three years' jail, saying that Ong's cooperation with authorities and eventual plea of guilt did not "carry much weight".
Chief prosecutor Kow Keng Siong proposed a linear sentencing framework to be used, instead of the original sentencing framework made up of bands. With the new framework, Ong would be given three years' jail instead of the original two, he said.
The prosecutor said there was a latent risk of the drugs, which were of a substantial quantity, falling into the hands of others.
Ong, the grandson of the founder of Singapore's iconic Metro department stores, was arrested in October 2014 while he was waiting to collect the drugs from his supplier at a taxi stand in Orchard Road.
"CRUSHING" IMPACT ON ONG: DEFENCE
Defence counsel Tan Chee Meng took issue with the prosecution's new suggested sentencing framework, saying that it was "reverse engineered" to arrive at the three-year figure the prosecution sought.
Even if the framework was used, he argued that the sentence should be 32 months in total.
It was "unfortunate" that Ong was "a man of means" who was able to acquire that amount of drugs, the lawyer said.
He added that there would be a "crushing and devastating impact on an inmate to be told at the doorstep of his release that there's going to be an increase in the sentence".
"Rightly or wrongly, my client had self-medicated (with the drugs)," said the defence, pointing out that Ong had a family history of bipolar disorder. "He's a person who needs help."
He added that Ong had "helped himself by weaning off (drugs)", and had also provided counselling to others who took drugs.
HIGH COURT JUDGE DISAGREES WITH DISTRICT JUDGE'S DECISIONS
Justice Hoo said the linear approach was to be preferred and agreed with the prosecution's suggested sentence of three years' jail.
She also disagreed with an earlier decision by District Judge Jasvender Kaur to give a full one-third sentencing discount to Ong for three mitigating factors.
These were - that Ong did not initiate the purchase of the drugs, that he pleaded guilty to the charges of attempted possession, and that he had given up his drug addiction and was volunteering to encourage others to do so.
Justice Hoo said the fact that Ong did not initiate the drug purchase "should hardly be considered mitigating" and did not reduce his culpability. At most, it was a neutral factor, she said.
While Ong had pleaded guilty, there was strong evidence against him, and his plea of guilt should not have been given significant weight, she added.
As for the third mitigating factor that Ong had given up his drug addiction, Justice Hoo said: "I would not accord much mitigating value on such efforts. As the trial judge herself observed, the respondent was 39 years of age at the time of the offences, and is an educated man."
"His rehabilitation and other efforts were made only after his arrest, and must be viewed against the almost 20-year history of drug consumption," said the judge.
She added that the district judge had not sufficiently taken into account Ong's history of drug consumption, and that he was a first-time offender "simply because the law had not yet caught up with him".
She also said there was a "considerable latent risk of the drugs ending up in the hands of others", and a strong message of general deterrence "continues to be particularly relevant in cases of cannabis abuse".
"Recent reports indicate that cannabis abuse is prevalent and on the rise," said Justice Hoo. "From 2015 to 2016, there was a 22 per cent increase in local seizures of cannabis and a 17 per cent increase in new cannabis abusers. Cannabis is now the third most commonly abused drug. Such a state of affairs cannot be countenanced. There should be a clear signal of deterrence."
The judge allowed Ong's request to spend some time with his family after the hearing.