SINGAPORE: The search and rescue team looking for the missing Singaporean climber on Mount Everest were unable to locate him "despite their best efforts", said his wife on social media on Saturday (May 27). 
In an Instagram post, the wife of Mr Shrinivas Sainis Dattatraya wrote a tribute to the 39-year-old climber who went missing after reaching the summit on May 19. 
Mr Shrinivas had left Singapore on Apr 1, aiming to summit Mount Everest and then Mount Lhotse in a single expedition, said Ms Sushma Soma. 
"He would have been one of the few in South East Asia and the first Singaporean Indian to do so."
Ms Soma said he developed High Altitude Cerebral Edema (HACE), a high-altitude illness that could lead to fatigue and loss of coordination, and "could not make it back down".
She recalled witnessing her husband's "focus, rigour and discipline" in balancing his training and work commitments.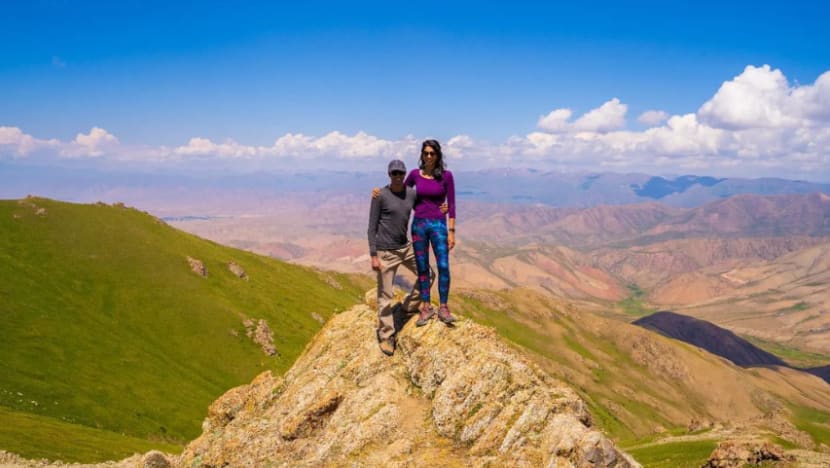 "Only few can dare to dream the way he did," wrote Ms Soma. "Having successively scaled a higher mountain every year, including all 8163m of Manaslu (world's eighth-highest mountain), Shri fully understood the gravity of such dreams." 
Her posts included pictures of Mr Shrinivas at various peaks, such as Manaslu, Lenin Peak and Mera Peak. 
In a caption, Ms Soma quoted Mr Shrinivas: "But in the end, the mountain has the last say."
Ms Soma thanked those involved in the search, like his guide Dendi Sherpa, whom she said was "his trusted companion through all the formidable Himalayan mountains". 
She also thanked friends and family, all the Sherpas from the seven summits, the Ministry of Foreign Affairs, among others.  
She said: "He explored the depths of the sea and scaled the greatest highest of Earth. And now, Shri is in the mountains - where he felt most at Home."