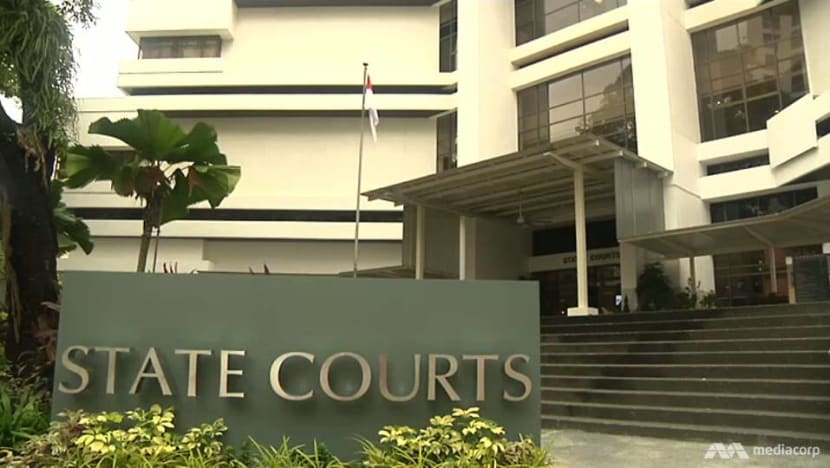 SINGAPORE: An unemployed man who tried to offer an Uber driver durian before molesting her was sentenced to jail and caning on Monday (Nov 5) for various offences.
Png Kok Tai, 49, was sentenced to jail for five years, 10 months and three weeks, and was also given four strokes of the cane.
He pleaded guilty to various charges including drug use, theft and disorderly behaviour.
The court heard that the Uber driver, a 41-year-old woman, picked Png up from Jurong West Street 65 at about 6.20pm on Dec 16 last year.
She drove him to Mei Ling Street in Queenstown, where Png asked the driver to wait for him as he would return shortly and wanted a ride back to Jurong.
The driver, who was not named to protect her identity, agreed. On the return leg back to Jurong, Png sat in the front passenger seat.
While they were on the Pan-Island Expressway, Png offered to buy durian for the driver. She rejected him. 
Undeterred, Png asked her to go to a hotel with him, and said he would pay her. The woman again rejected him.
He used the back of his hand to tap on her breast, and also rubbed her thigh, close to her private parts.
The driver pleaded with Png and asked him to stop, but he continued molesting her repeatedly.
"Throughout the ordeal, (the victim) was shocked and outraged by the accused's actions but she had to continue driving her vehicle and struggled to defend herself," Deputy Public Prosecutor Marshall Lim told the court.
After Png alighted at his destination, the woman called the police for help.
DRUGS FOUND IN HIS URINE
Png reported to Jurong Police Division HQ on Mar 6 this year to assist in police investigations. Urine samples taken from him were found to contain methamphetamine, which he had consumed before heading to the police division.
More than a week after this, on Mar 16, Png stole S$1,200 in cash from his father's maid, after the pair refused to give him any money.
His crime spree continued into April, when Png picked a fight with a 41-year-old man, who was also unemployed.
Png shouted at the man but the man could not understand what he was shouting. 
Png used his walking stick to point at the man before punching him. In the midst of a scuffle, both men fell to the ground and rolled down a slope. Png continued punching the man until a passer-by intervened and police arrived at the scene.
When police officers tried to interview him, Png was uncooperative and began shouting loudly. The commotion drew curious onlookers, and the officers asked Png to keep the peace.
Png took out some cigarettes and began to smoke. The police told him to stop, but he shouted at them, saying "I pay GST what" and "arrest me lah. If got balls arrest me lah".
He also shouted vulgarities at them and was eventually arrested.
Despite the string of arrests and scuffles, Png continued on his lawless streak, molesting an 18-year-old girl in a back alley in Queenstown on Jul 5.
ACCUSED HAS PROSTHETIC LEG: DEFENCE
The prosecution asked for a jail term of five years and 11 months to be imposed on Png, along with four strokes of the cane.
Png's Criminal Legal Aid Scheme lawyer, Mr Gregory Fong, asked for five-and-a-half to six years' jail instead, with no caning.
He told the court that Png had a prosthetic leg, with part of his torso amputated from drug use.
He added that Png's previous offences were mainly property and drug-related.
"I'm no psychiatrist, but it would suggest that something has triggered him off," said Mr Fong. He added that it could be Png's handicap, along with his financial position, that made him "a very miserable person".
District Judge Marvin Bay in handing down his sentence said that previous cases of Grab or Uber drivers molesting passengers were widely covered by the media.
"This presents a hazardous twist to these ugly situations," said the judge. He said Png's acts were "not merely grossly intrusive", but created "a dangerous state of affairs by distraction and agitation that his unwanted advances could have imposed on the hapless female driver".
Speaking to Png, he said: "I understand you have your medical challenges, but you must understand that you cannot run afoul of the law just because you are frustrated."
A doctor will assess Png's suitability for caning. If he is declared unfit for caning, the judge will review the case again.