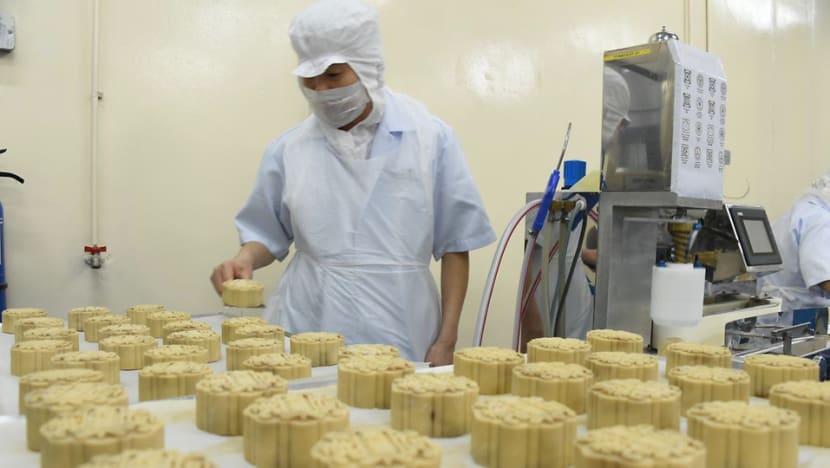 SINGAPORE: In the current war on diabetes, can you have your cake and eat it too? That appears to be possible with more companies tapping a government scheme to develop and promote healthier products - including mooncakes for the upcoming Mid-Autumn Festival.
The Healthier Development Ingredient Scheme, which supports manufacturers in developing and promoting healthier ingredients such as wholegrain noodles, was recently expanded to include lower-sugar items such as desserts, sauces and beverages.
Since the scheme was announced last year, 21 companies have applied for the grant, some more than once, said the Health Promotion Board (HPB) in an update on Wednesday (Aug 15).
A total of S$7 million has been disbursed for 26 grant applications, according to HPB CEO Zee Yoong Kang. This is a fifth of the S$35 million in funding to be disbursed over three years.
More than 3,000 food and beverage outlets across Singapore now use healthier products such as wholegrain noodles. But Mr Zee said more can be done to persuade more manufacturers and food operators to come on board.
"By coming into the healthier foods trend, you're actually going to increase your sales because people out there want these options. Once we get that message through, more people will join. I'm convinced of that," said Mr Zee.
Tung Lok Group, one of the larger mooncake suppliers in the market, has tapped the scheme to modify the lotus paste in their mooncakes. They said they have to keep up with consumer demand as people become more health conscious.
One mooncake used to contain 10 teaspoons of regular sugar. Tung Lok has managed to reduce the amount of sugar to seven teaspoons without sacrificing taste by blending regular sugar with allulose, a type of sugar found in fruit.
Allulose has the same taste and texture as regular sugar but it contains fewer calories and does not cause insulin levels to spike as it has a lower glycemic index. To demonstrate their commitment to the cause, the company will only be selling healthier lotus paste mooncakes from now on, it said.
"If you have a mooncake which is lower in sugar, lower in calories, lower in saturated fat, higher in dietary fibre and higher in flavour, this is an ideal mooncake so it should sell better," said Tung Lok CEO Andrew Tjioe.
Another company that acknowledges the shifting trend is Kwong Seng International. The small- and medium-size enterprise, which will be applying for the grant, said creating healthier products is not just about improving the company's bottom line but a matter of survival.
"If you do not keep up with the trends where people are moving towards healthier products, people will not buy your traditional products - people will buy the healthier product. You'll be kicked out of the market," said the company's managing director, Mr Lawrence Sew.
His company started developing a mee siam sauce with less sugar a year ago. It has already secured a buyer, homegrown food chain Ya Kun, that will use their sauce.
Kwong Seng International hopes to use the grant to defray the cost of marketing the sauce in Singapore and at trade fairs overseas, it said.