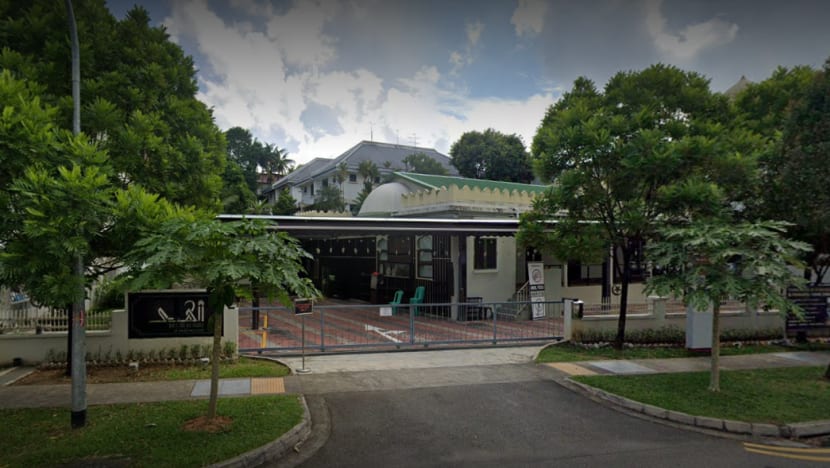 SINGAPORE: A man who went to a mosque to seek financial aid was given S$50, only to return twice to steal money from a donation box.
Mohammad Razali Rahmat, 42, was sentenced to six months' jail on Tuesday (Mar 7).
He pleaded guilty to a charge each of housebreaking and criminal trespass to commit theft. Another four charges were taken into consideration.
The court heard that Razali went to Al-Huda mosque at 34 Jalan Haji Alias on Sep 16, 2022.
"Mosque staff gave him S$50 out of goodwill and he was encouraged to volunteer at the mosque to receive more financial aid," said the prosecutor.
While Razali was there, he helped mosque employees count money in the donation box and became familiar with the layout of the mosque.
Between 9.30pm on Sep 17, 2022 and 6.30am on Sep 18, 2022, Razali went back to the mosque in a taxi.
He climbed over a perimeter wall to enter the compound, and used a pair of scissors to pry open the donation box. He stole S$120 in cash, which he used on his expenses.
On Sep 18, a mosque employee found that money was missing from the donation box and a police report was made.
Razali repeated the heist on Dec 5, 2022.
Again, he returned to the mosque via taxi, climbed over the perimeter wall and pried the donation box open with scissors.
This time, he took S$50 in loose notes.
He then went to North Bridge Road to exchange the money for a single S$50 note, which he intended to deposit in his bank account.
Later that day, the administration manager of the mosque noticed that the donation box was unlocked, its keyhole tampered with and money missing again.
He reviewed closed-circuit television footage which showed Razali climbing over the wall at about 12.38am that morning.
Razali was also seen fiddling with the donation box before leaving about 10 minutes later.
He was arrested later that day and the S$50 was seized from him.
For criminal trespass to commit theft, he could have been jailed for up to three months, fined up to S$1,500 or both.
For housebreaking to commit theft, he could have been jailed for up to 10 years and fined.