'You must create your own trend': How Mr Coconut transformed itself from struggling business to popular chain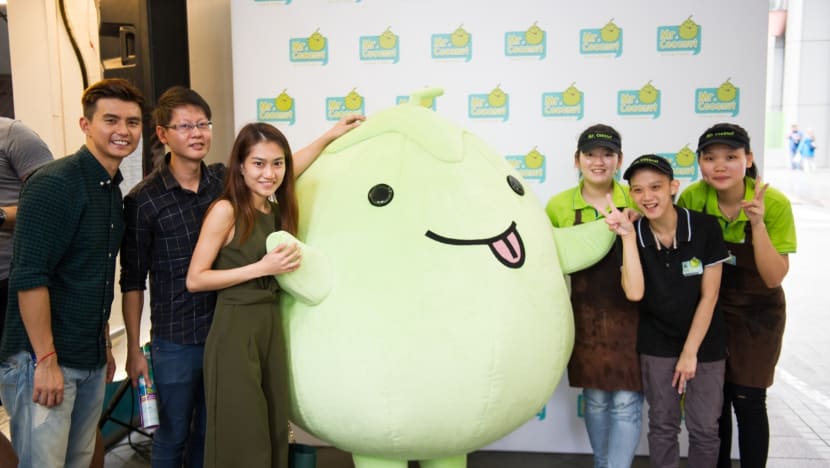 SINGAPORE: Their business was struggling, their savings were disappearing and their hopes were fading. The worry was all-consuming, recalled Mr Coconut co-founder Andrew Cai. 
He could not sleep at night and constantly wondered if he had made a mistake in starting the business. 
After all, Mr Cai and his other two co-founders Lucas Lin and Vivian Yeo had no F&B experience when they started in December 2015.
"It was very, very stressful," said Mr Cai. "We wondered if we were doing the wrong thing. Sometimes when you are too focused and you want to go through (with it) but a lot of people are saying negative (things), you will doubt yourself. 
"You're thinking, maybe this cannot be done. Maybe they are right."
Their business, then known as Xiang Yu, operated at Far East Plaza. A variety of offerings were on sale, including a hidden gem – the coconut shake.
"We were afraid that people might not like coconut shake, people might like other drinks. So we included a lot of drinks, we even included gelato at the front of the shop to attract people to come and buy ice cream," said Mr Cai.
But customers seemed far more interested in drinks such as bubble tea, so much so that it had to be added to Xiang Yu's menu.
"Basically, when everybody came to our shop, they asked: Do you sell milk tea?" said Mr Cai.
The trio tried other ways to entice customers such as giving out free samples and getting bloggers to advertise their drinks. All to no avail, with sales at a paltry S$100 to S$200 a day.
"We endured, we tried to find ways. Every day we were thinking: 'Why? Our drinks are nice ... but the sales were so little,'" said Mr Cai.
With the business losing a five-figure sum every month, the co-owners gave it a final roll of the dice. They would rename the business to Mr Coconut and focus solely on coconut-based drinks.
"This last change was our last chance, our last resort. If we changed it and the sales did not increase, then maybe we would not continue this business anymore," said Mr Cai.
A BIG CHANGE
It was during a trip to Melaka several years prior that the three friends were inspired to start their own business.
Mr Cai was an employment agent then, Mr Lin was a property agent and Ms Yeo was an accountant.
"During our trip to Melaka, there were many, many stalls selling coconut shakes, along the roadside … We tried this particular shop, it was nice. The queue was crazy," said Mr Cai.
With no other shops selling coconut shakes in Singapore then, they thought "there was a chance" the drink would be a hit back home.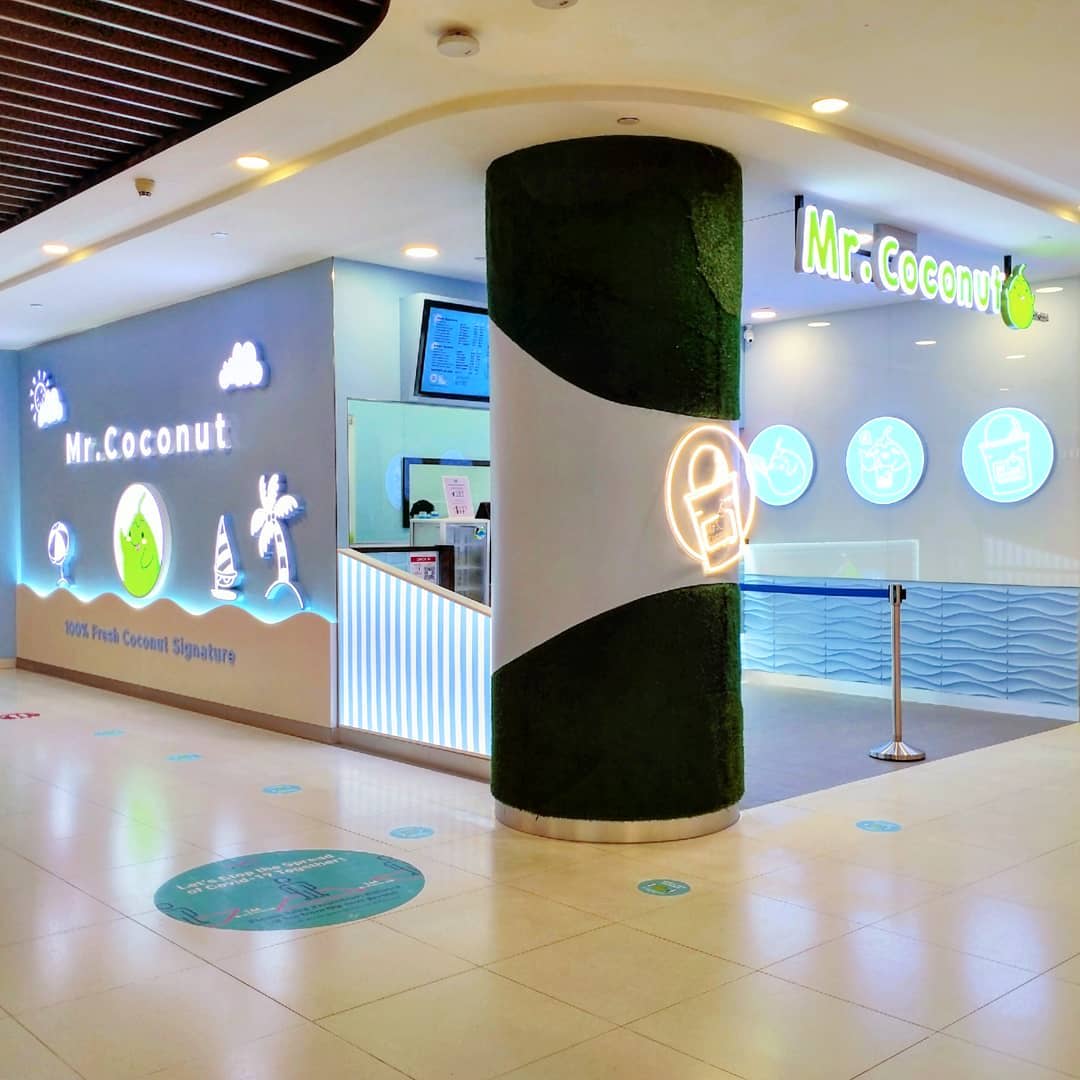 They spent almost two years fine-tuning their recipe, experimenting with different types of coconuts from different countries. This meant hours spent after work and on weekends at Mr Cai's home perfecting the drink.
Mr Lin said they believed their coconut shake would be a hit with customers in Singapore. "The coconut shake is actually quite famous in every tropical country. In Singapore, even though it is a city, we believed we could bring this change."
Mr Cai said the three of them refused to give up because they had faith in their product. But with their original initial plan in trouble, they had to pivot.
"Maybe it was because of the branding – there was no focus point, people didn't know what we are selling," he said.
And so the name Mr Coconut was chosen. Direct and to the point.
With new drinks – all coconut-based – added to the menu, they began to see results. Sales went up three- to four-fold.
"That was actually the changing point," said Mr Lin.
"We were surprised. The first thing we learned is we have to have a focus point. People must know what you are selling ... If we never changed (the name), maybe we wouldn't be talking right now," said Mr Cai.
EXPANDING
Since those early days, Mr Coconut has expanded to almost 30 outlets islandwide with about 220 employees. Its popularity has increased in recent times, with last year's "circuit breaker" providing a catalyst for growth, said its founders.
During the circuit breaker period, people introduced the drink to their friends and neighbours, and it began spreading by word of mouth, said Mr Cai. Group buys – where people band together to bulk order products – gave their popularity a further boost.
"It helped us to reach a lot of customers that never tried our products before … Since our business was picking up, it gave us confidence to take up new spaces. We rode the wave and when the lockdown was lifted, our outlets were able to open. So, in a way we were quite fortunate."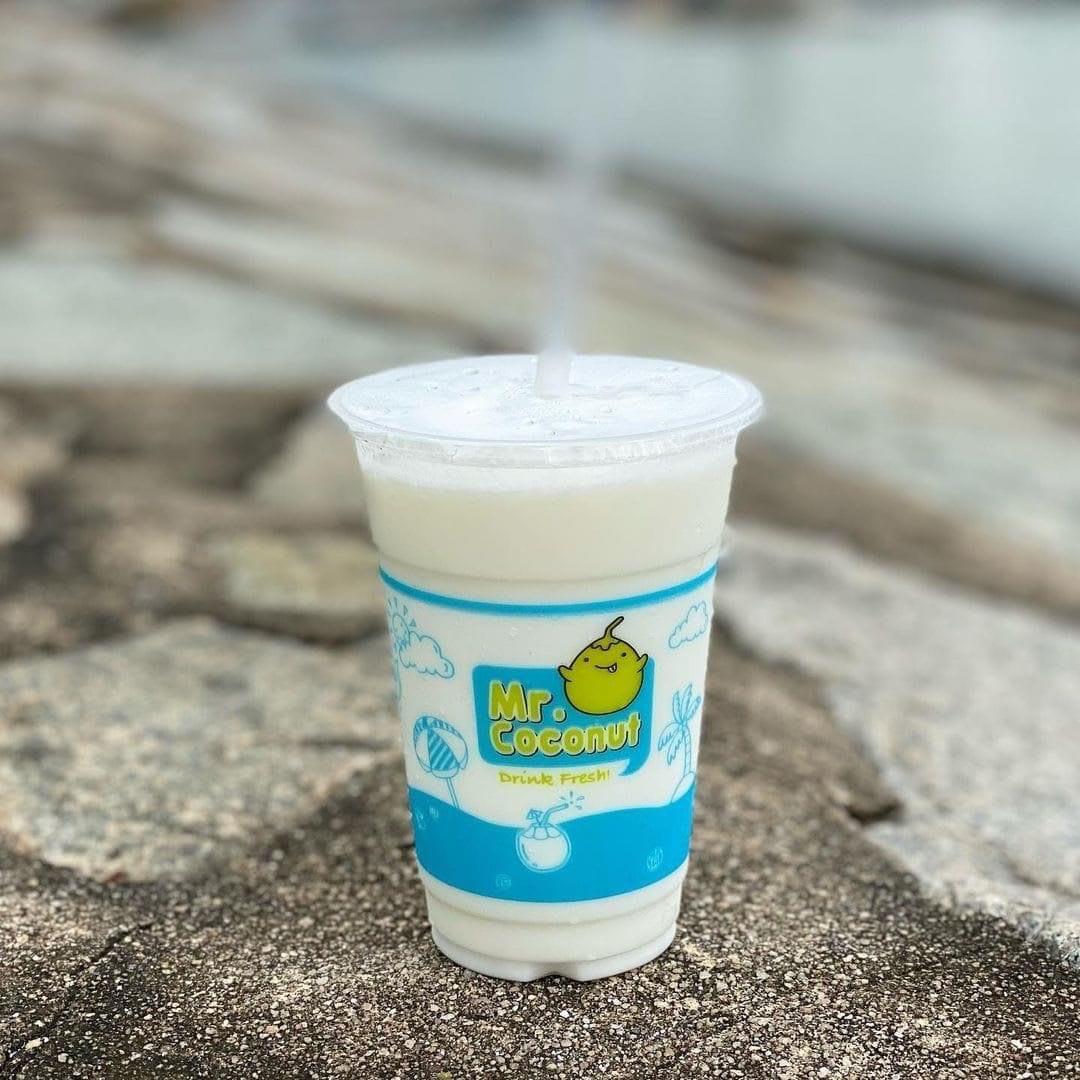 Mr Coconut's founders hope to have 50 outlets in Singapore within the next two to three years, with overseas expansion a possibility as well.
However, bringing franchisees on board is not on the cards, said Mr Lin.
"We need to maintain our quality. So ... we don't commit to franchisees at this moment," he said.
Given the number of competitors that have sprouted up, it is important that they do not become complacent, said Mr Cai, who is in charge of the brand's research and development.
"We need to bring out new products," he said. "We still have to R&D new recipes, new drinks, new benefits for our customers so that we can grow."
Mr Lin and Mr Cai believe that the demand for coconut drinks will continue, and is not just a passing phase.
"As for competitors, we don't worry too much because we just do our part, focus on our own thing. Bring out the best for our customers (and) we can make it."
On the chain's success, both said Mr Coconut has managed to carve out a niche for itself in the market.
If instead of pivoting to focus on coconut drinks they had followed trends and continued trying to sell bubble tea, they would not have been able to succeed, Mr Lin said.
"You have to be unique and focus on one particular product that is not following a trend. You must create your own trend – that's what we believe."