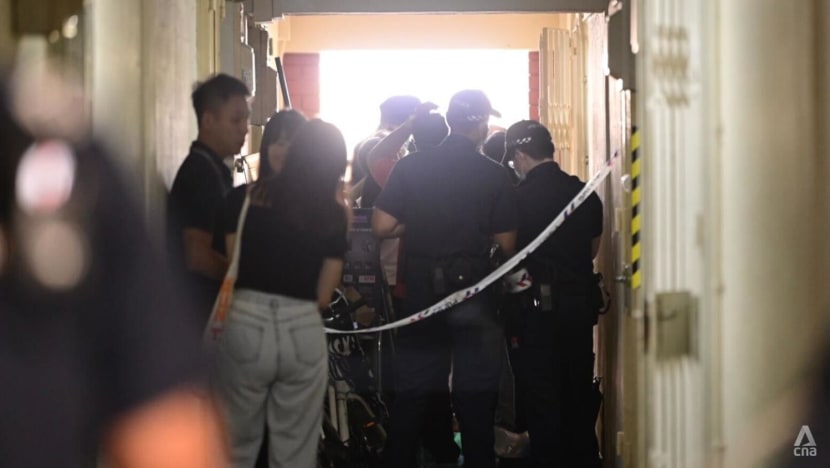 SINGAPORE: A 59-year-old man was arrested on Friday (Mar 17) for allegedly murdering his elderly co-tenant.
The police were alerted to the incident in a flat at Block 90, Redhill Close at about 10.50am on Friday. 
Police officers found a 61-year-old man lying motionless with multiple wounds inside the unit, and he was pronounced dead. 
The 59-year-old man, who was a tenant in the unit, was arrested at the scene. The suspect will be charged on Saturday with murder.
When CNA arrived at the scene at about 2.20pm, police officers had cordoned off an area on the fifth floor.
Bloody shoe prints could be seen in the corridor, concentrated outside the corner unit and stretching beyond the adjacent flat. Some could also be seen near the staircase next to the corner unit.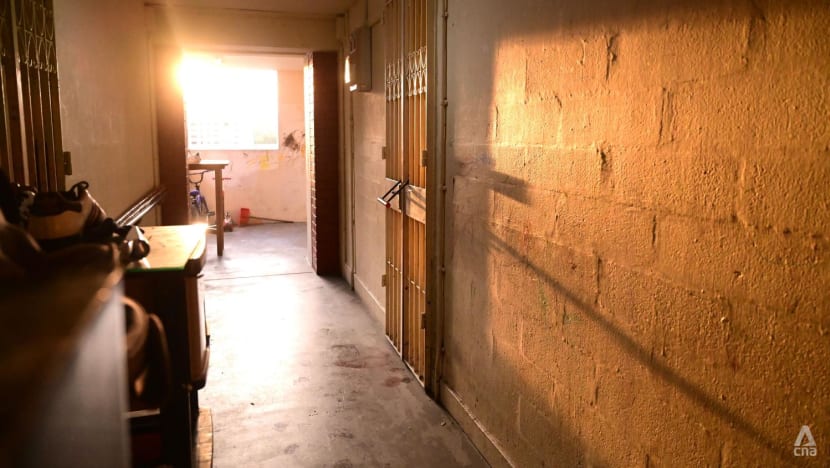 At about 4.30pm, undertakers carried a body bag out of the unit. Around two hours later, police were seen taking away bags labelled as biohazard waste.

CNA understands that there was a dispute between the two tenants. People living in the block said they did not hear anything unusual in the morning.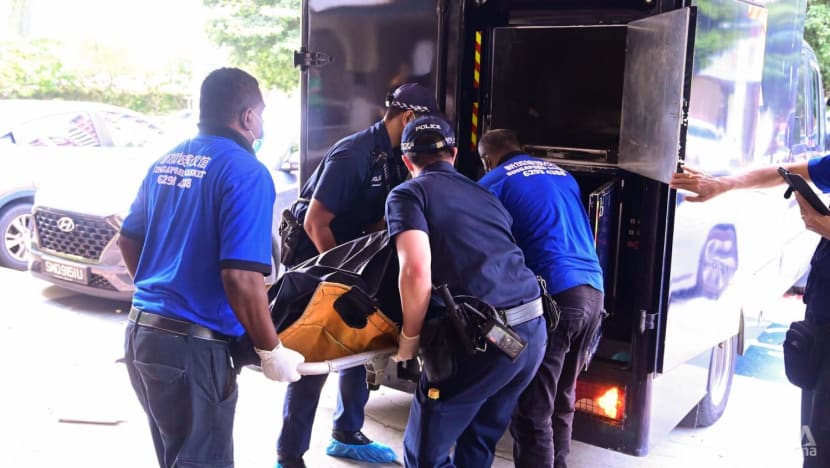 A resident on the fifth floor, who only wanted to be known as Mr Cai, said he saw police officers when he left for work around noon. The block is usually quiet and he is not familiar with most of his neighbours, he added.
"I didn't hear anything, and people usually keep their doors closed," he said in Mandarin.

Another resident, who gave his name as Mr Bachik, said he was shocked when the police knocked on his door on Friday.
The 53-year-old resident said he knew the victim but was not close to him as their units are quite far apart. "We just say hi sometimes," he told CNA, adding that the victim has lived in Redhill for about 10 years. 
Ms Bella, who lives in the same block, said she saw a man in a blue shirt wearing spectacles at the fifth-floor staircase landing around 11am.
The 47-year-old said he was leaning against the wall with his hands behind his back and there were police officers around him.
She added that she has seen the man around the neighbourhood. "He's a very quiet chap," she said.
The offence of murder carries the death penalty. Police investigations are ongoing.