Music for the lungs: Patients with breathlessness sing their way to better breathing
Some of the preliminary feedback showed that participants are less anxious and less breathless.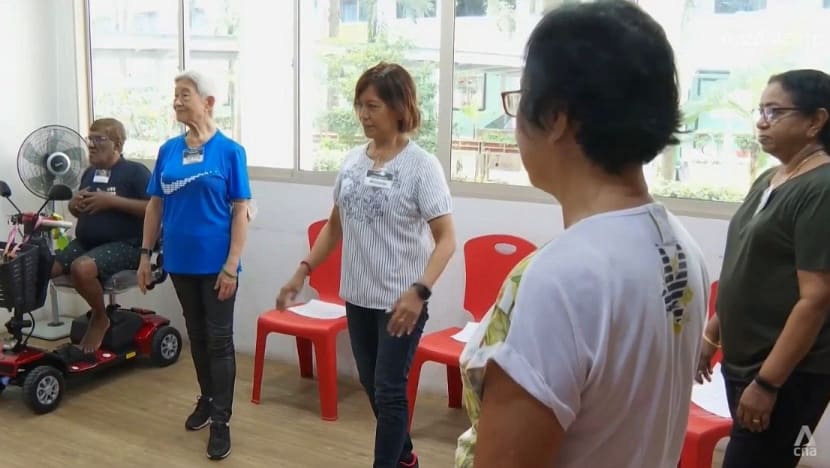 SINGAPORE: They may be mistaken for a choir, but a group of people are singing their way to better lung health.
 
Under the Tune UP programme facilitated by Yishun Health, singing sessions are held weekly. The one-hour sessions are free and are meant for anyone who suffers from breathlessness. 
 
The sessions have benefitted about 50 participants aged between their 50s and 70s since January last year. 
 
Senior physiotherapist at Yishun Health Rachel Koh said that breathlessness tends to cause disordered breathing patterns. The programme aims to help participants return to a more optimal breathing pattern and be aware of their posture.
 
"Sometimes the songs that they choose might be a mix of long and short phrases for a long period. This will help to encourage them to take deeper breaths, as well as longer exhalations," said Ms Koh, who is also Tune UP programme lead.
Singing instructor with the Tune UP programme Namie Rasman said that during the sessions, which are held in three purpose-built spaces called "wellness kampungs" in Yishun, the group does body exercises and vocal warm ups before starting with the singing. 
"The aim is to allow these participants to be aware of their breath and their posture, and also for them to have fun," she said. 
EFFECTS OF SINGING
Aside from having fun, the singing sessions have helped with the participants' breathing, she noted.
"Their voices get louder and louder … and they sing longer phrases. So that means they have better control of their breath and are more aware (of their breathing techniques), and they are able to breathe out longer," she said.
Ms Koh said that being able to better control their breathing can also help with anxiety, which tends to be a common feature in people with breathlessness.
"In a group setting surrounded by other friends who also have breathlessness, that can then also help to give them a sense of belonging, and hopefully also improve their social as well as their psychological well-being," she said.
Tune UP was adapted from a programme in the United Kingdom by the British Lung Foundation. In that programme, research done on more than 100 participants showed that after 12 weeks of singing, there were significant improvements in how their conditions affected daily living. 
At least two in five reported fewer doctor visits and nearly 20 per cent had fewer hospital admissions.
While the British programme is only open to certain patients, Yishun Health expanded the criteria to include anybody who has breathlessness regardless of what the cause is, as long as it affects their daily lives, said Ms Koh.
LESS ANXIETY, LESS BREATHLESSNESS
Among the participants are Madam Suseela, a 69-year-old asthma patient, and Madam Michelle Sim, a 57-year-old long COVID patient.
"After COVID, when I went up stairs or was rushing, it was very hard to breathe. Now I feel very well," Mdm Sim told CNA.
Mdm Suseela, who has had asthma for a few years, said she would get hospitalised due to the illness and would feel "bad" when she went for a walk.
After taking part in the singing sessions, she said her condition improved. 
"My breathing has become better and I've learnt how to breathe normally. It's not like, you know, taking hard breaths," she said.
Yishun Health is in the midst of conducting a small study to better understand how the programme has impacted the participants, said Ms Koh.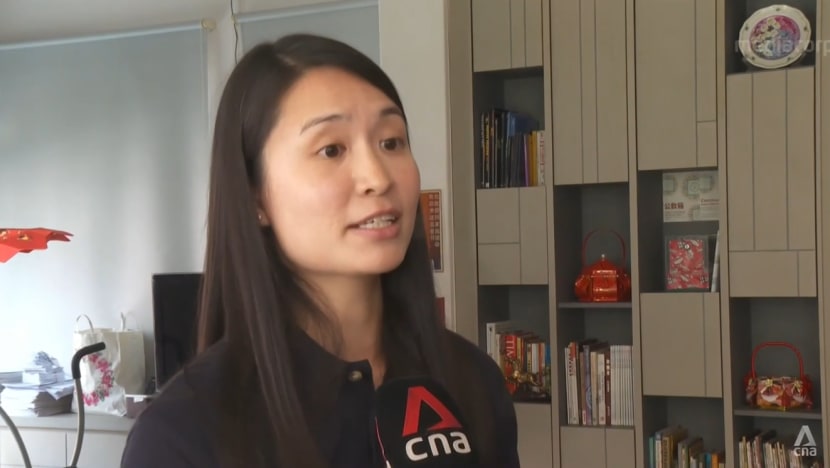 "From some of the preliminary feedback we've gotten, it tends to have an impact on their anxiety. So, a lot of them report feeling less anxious, feeling a lot happier through the sessions," she said.
She added that some participants have also shared that their breathlessness has decreased.
Yishun Health aims to further grow the programme's uptake, and is looking for partners to expand its outreach.