Malaysian drug trafficker Nagaenthran Dharmalingam 'accorded full due process under the law': President Halimah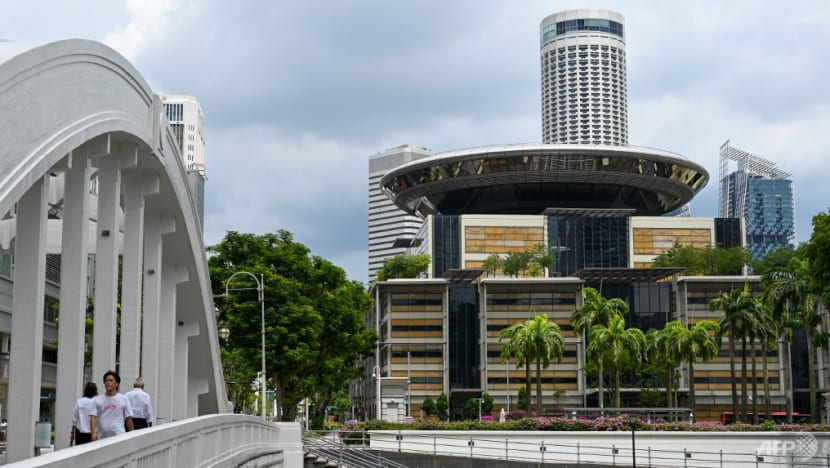 SINGAPORE: President Halimah Yacob has replied to Malaysia's king on the appeal letters from Malaysian leaders regarding the case of drug trafficker Nagaenthran Dharmalingam, who is on death row in Singapore, said the Ministry of Foreign Affairs (MFA) on Friday (Dec 3).
"President Halimah Yacob has replied to (Sultan Abdullah Ri'ayatuddin Al-Mustafa Billah Shah) to convey that (Nagaenthran) has been accorded full due process under the law," said an MFA spokesperson in response to media queries. 
According to the Malaysian Insight, Malaysia's Deputy Foreign Minister Kamarudin Jaffar told Parliament on Nov 23 that the king had written to Madam Halimah appealing for clemency for Nagaenthran. 
On Nov 12, MFA said Prime Minister Lee Hsien Loong and Foreign Minister Vivian Balakrishnan had also replied to their Malaysian counterparts regarding Nagaenthran's case. 
Nagaenthran's execution was stayed on Nov 9 when he tested positive for COVID-19. He was ushered in briefly into the dock that day before the Court of Appeal for a last-ditch attempt against his death sentence. He had been scheduled for execution on Nov 10. 
Nagaenthran was sentenced to death in 2010 for importing 42.72g of pure heroin into Singapore in 2009 in a bundle strapped to his thigh. 
Nagaenthran failed in his appeals to the High Court in 2011, to the Apex Court in 2019, where a court of five judges including the Chief Justice dismissed his applications, and in his petition to the president for clemency.
Lawyer M Ravi had filed a court application in November this year stating that Nagaenthran possesses the mental age of someone below 18. 
He argued that judicial mercy should be exercised to grant Nagaenthran a reprieve from the execution of the death sentence, pending further psychiatric examinations and reports on his mental state.
However, he was found by the trial judge not to be suffering from any degree of intellectual disability, even though it was accepted that he had borderline intellectual functioning. The application was then dismissed.