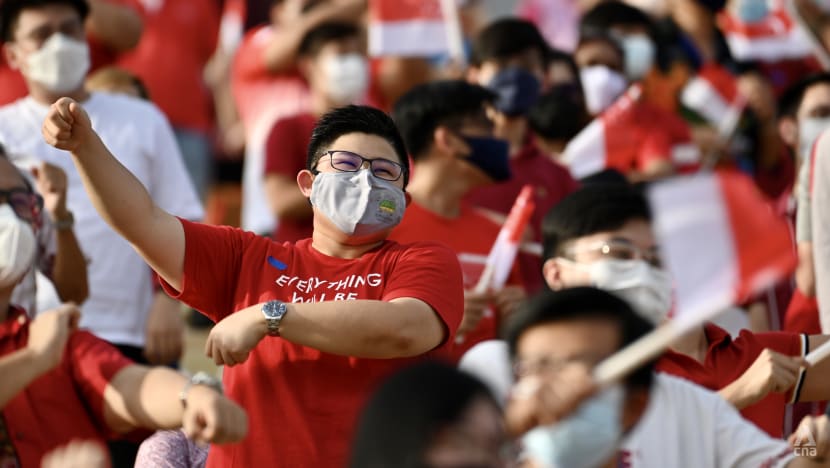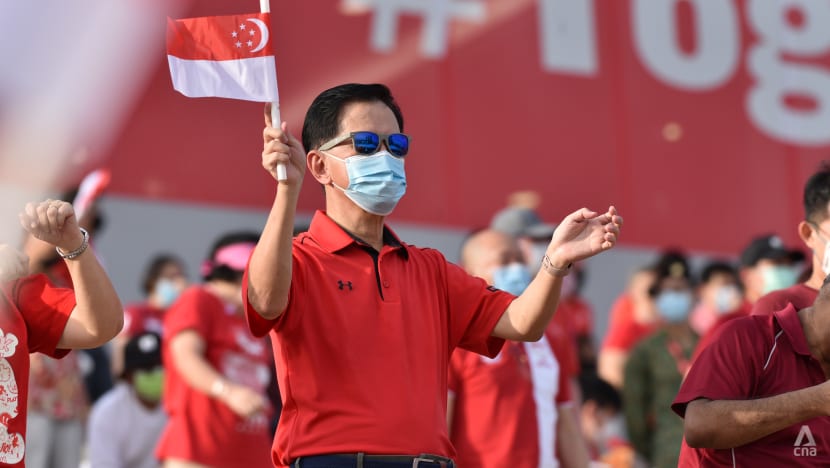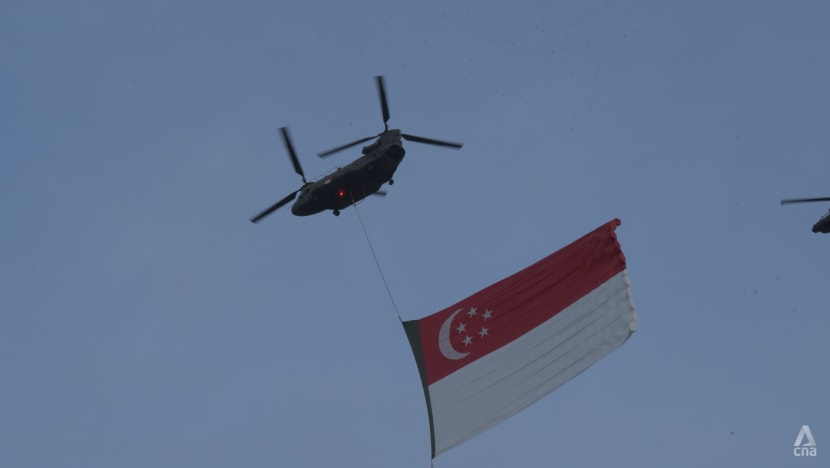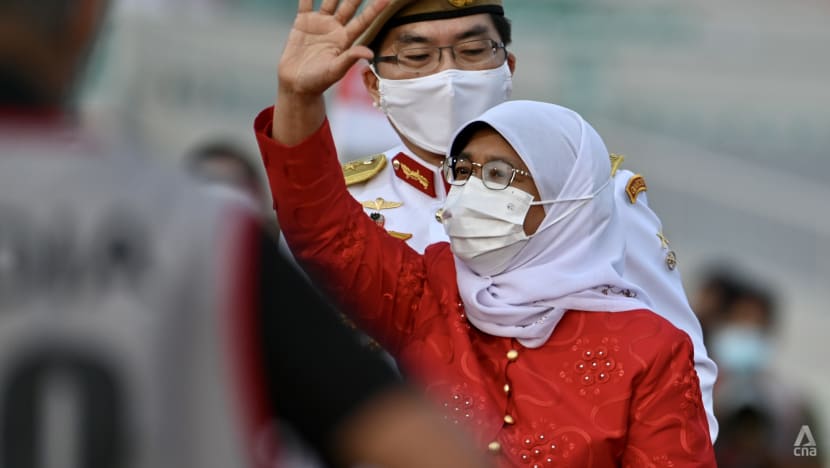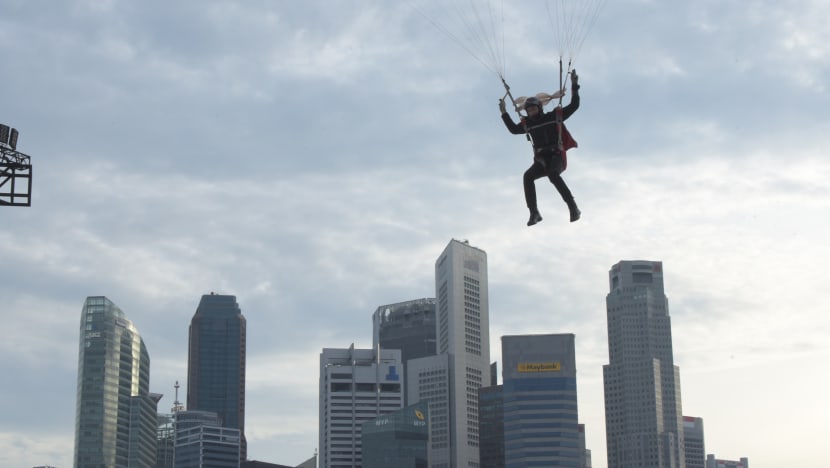 SINGAPORE: The National Day Parade, celebrating 56 years of Singapore's independence, was held at the Marina Bay floating platform on Saturday (Aug 21), after being postponed by about two weeks.
Themed "Together, Our Singapore Spirit", the parade was scaled down from previous ones due to the COVID-19 pandemic.
It was, nevertheless, a visual spectacle - featuring crowd favourites the Red Lions, aerial displays and live performances, with other participants joining virtually in pre-recorded segments.
Watch NDP 2021 here: 
The parade had been postponed from Aug 9 following a rise in COVID-19 cases. 
Amid the pandemic, NDP 2021 involved just 600 live performers, a fraction of the 3,000 who performed at the last parade held at the Float @ Marina Bay in 2018. 
Tickets for the parade were not open for public balloting because of pandemic safety concerns. 
They were instead given to those who have contributed to the fight against COVID-19, including Singaporean frontliners, essential workers and community volunteers.