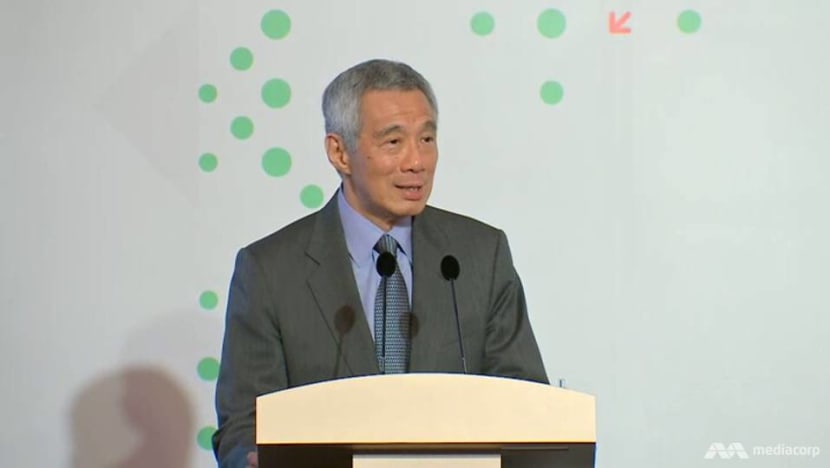 SINGAPORE: Prime Minister Lee Hsien Loong will deliver his National Day Rally 2018 speech on Sunday, Aug 19 at the Institute of Technical Education College Central at Ang Mo Kio.
Mr Lee will speak in Malay and Mandarin from 6.45pm to 7.30pm, and in English from 8.15pm to 9.30pm, the Prime Minister's Office (PMO) said in a statement on Tuesday (Aug 14).
The National Day Rally will be broadcast live on Mediacorp TV channels and radio stations.
There will be two parts to the speech. Part one, which Mr Lee will deliver first in Malay followed by Mandarin, will be broadcast from 6.45pm to 7.30pm. Part 2 will be broadcast from 8.15pm to 9.30pm in which Mr Lee will deliver in English.
Channel NewsAsia will broadcast Mr Lee's speech in its original language with English summary captions. There will be a voiceover of his speech when it is different from the language of the channel or station. 
For the deaf, there will be live captions on Channel 5.
The rally will also be livestreamed on Mediacorp's Toggle and channelnewsasia.com, PMO's YouTube channel, PM Lee's Facebook page and the REACH Facebook page.
Details of the Aug 19 broadcast schedule are as follows:
Singaporeans can get live updates on the Rally at Mr Lee's Facebook page and Twitter account as the speech is delivered.
They can also join the conversation online by including the #ndrsg hashtag in posts and tweets.
In his National Day Rally speech last year, Mr Lee focused on three longer-term issues that he said were important to the success and well-being of Singapore. 
These were: Improving pre-school education, fighting diabetes and making Singapore a Smart Nation.