How reinvention helped a hotelier power through the COVID-19 pandemic
What does a hospitality business do when tourism dries up overnight? One hotelier tells Money Mind how his boutique label not only survived, but thrived.
SINGAPORE: The hospitality sector was one of the most affected by the COVID-19 pandemic.
For many hotel businesses, surviving the pandemic meant big resets. But for one hotelier, reinvention has been a family trait over generations.
Mr Surya Jhunjhnuwala, founder and managing director of boutique hospitality group Naumi Hotels, comes from a family with a century-old tradition of entrepreneurship.
His grandfather was originally from Rajasthan in northwestern India, and later moved to Burma, as Myanmar was known then.
By the end of the 1940s, the Jhunjhnuwala family controlled 85 per cent of the country's textile trade.
The family later moved to Hong Kong, where they became one of the city's biggest watch manufacturers, producing more than 300,000 pieces a month at its peak.
From the start, business savvy was a family tradition.
"I have to give credit to my father. He was a serial entrepreneur. At the dinner table he talked to us about situations in his office. When we were kids, he also asked me and my brother to come to the office just to absorb things, get the business atmosphere, and you soak it in," said Mr Jhunjhnuwala.
"My dad started teaching me about money and investment and how one can make money or lose money with good judgment or bad judgment."
In 1997, Mr Jhunjhnuwala moved to Singapore to redevelop the Oberoi Imperial Hotel off River Valley Road, which was bought by his father and uncles in the late 1970s. The family-owned Hind Group sold the property in 1999.
In 2007, the Hind Group took the plunge into hotels again, launching their first luxury development Naumi on Seah Street.
The hotel is known for its bold aesthetics – something which is a personal preference of the boss.
"When I bought the hotel in 2006, we walked up to the 10th floor and we saw something which we've never seen before. We saw a beautiful totally unobstructed view of Singapore, and we said we have to do something here," said Mr Jhunjhnuwala.
"It cost a lot of money, but I think it's the best decision I've ever made for this hotel."
One of the first decisions Mr Jhunjhnuwala made was to install a rooftop infinity pool, which he says was one of the first in Singapore.
The 73-room hotel also had other perks that were not the norm in those days, including complimentary Wi-Fi, mini bar, and breakfast.
"Putting up a hotel is similar as any other business. You have to find a niche. If it is going to be same cookie-cutter business as the other hotels or any other businesses you are not going to succeed. So I had to be very different to make a mark in the industry," said Mr Jhunjhnuwala.
In March 2020, Singapore closed its borders as the COVID-19 pandemic swept around the world.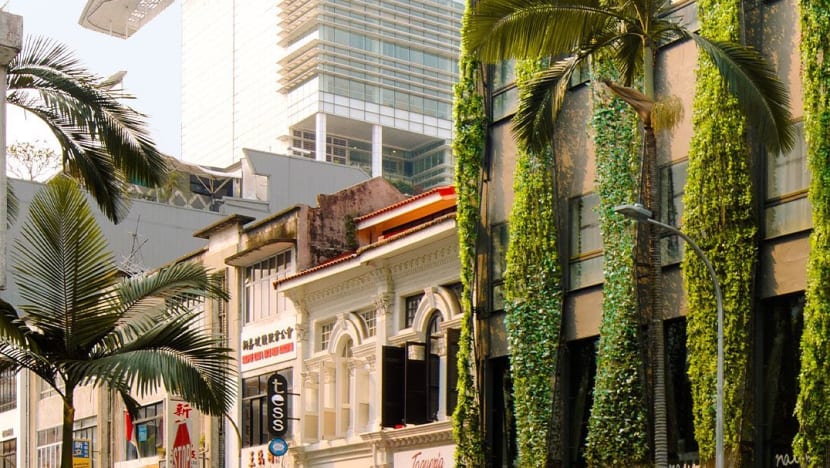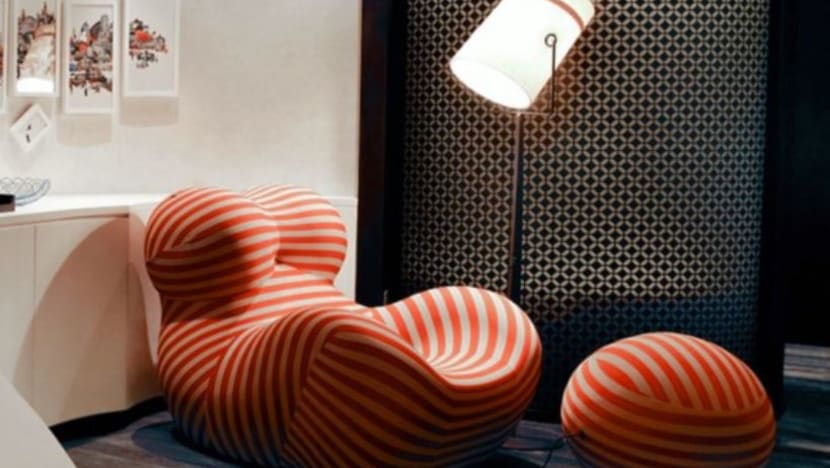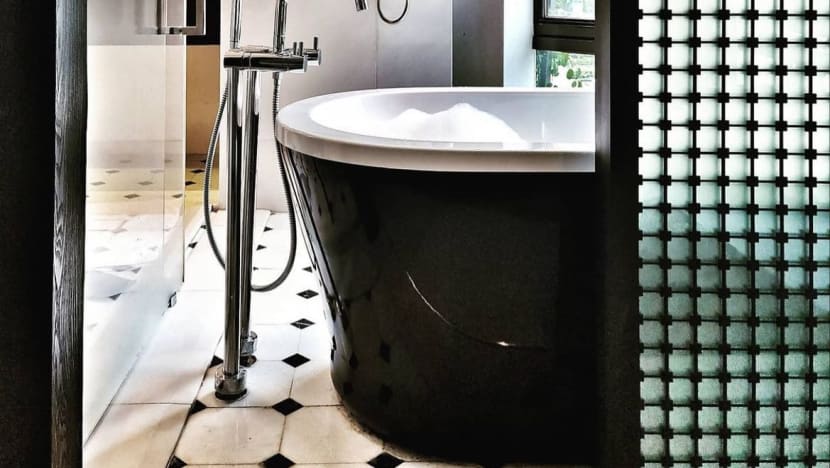 Visitor numbers plunged, and the hotel sector found itself in uncharted waters.
"This pandemic has caused the hospitality industry along with other industries like airline industries to suffer huge huge losses. This has affected the whole world, so it's not a 'why me' situation," said Mr Jhunjhnuwala.
"We had to do what we had to do."
The Naumi became a quarantine hotel for several months in 2020, joining dozens of other hotels across the island in serving as isolation facilities for returning travellers.
Rules were later relaxed to allow staycations.
Business began to pick up. It was also an opportune time to upgrade the property, including changing the carpets and the Wi-Fi.
"Our vision for Naumi hotels going forward is to be more green, more sustainable and hopefully we will have a new hotel which would be carbon neutral or even a green hotel which is my real pet project for going forward," said Mr Jhunjhnuwala.
The privately-held group is also eyeing global expansion. It currently has a presence in Singapore, Australia and New Zealand.
As to how he defines success?
"I want my clients to feel that they fell in love with the hotel - that we have swept them off the feet from day one, from the time they check in to the time they check out. I want them to feel that they've created memories in the hotel and then they would want to visit our other hotels globally."