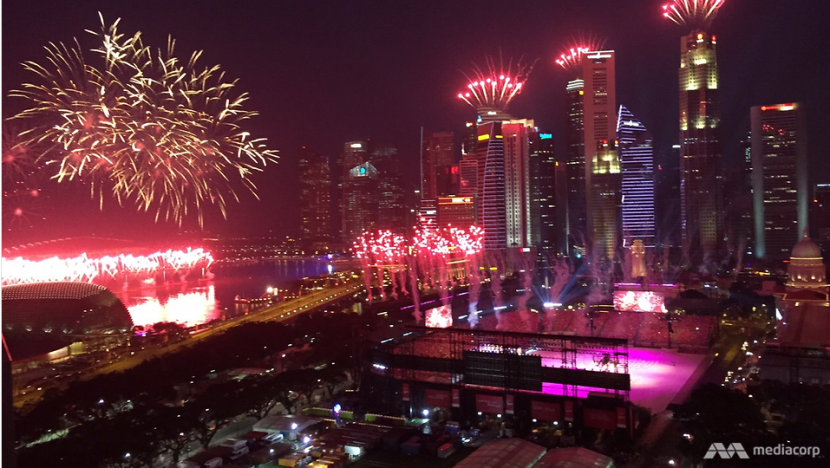 SINGAPORE: Next year's National Day Parade will be held at the Padang as the country marks 200 years since the founding of modern Singapore, announced Defence Minister Ng Eng Hen on Friday (Aug 17).
The parade was last held at the Padang in 2015 when Singapore celebrated 50 years of independence. Dr Ng said it is fitting that the birthday bash will return to the field near City Hall to mark another milestone in the country's history. 
"It will be another special National Day Parade that reflects how far we have come and our common aspirations for Singapore. The bicentennial National Day Parade will be held at the Padang, appropriately, because that has been the site that has been witness to so many key events in Singapore's history," said Dr Ng. 
The parade was held at the Padang every year from 1966 to 1974, and has returned to the venue from time to time.

Speaking at an appreciation dinner to thank the organisers of this year's National Day Parade, as well as participants, sponsors and partner organisations, Dr Ng said the parade last week was a "resounding success".
"It succeeded because it gave expression to what Singapore is and wants to become," he said at the dinner at Gardens by the Bay. 
"This year's National Day Parade was a superb storytelling exercise and it reflected Singapore's story through the lives of ordinary Singaporeans who performed extraordinary acts."
Dr Ng said many people who watched the parade told him that they were touched by the show. 
"Many came up to me after the show and told me that they were touched and teared. Some who had seen it more than once said that each time they saw it, they teared again," he said.
Apart from the National Day Parade, other annual events like Chingay and the Night Festival will also reflect the theme of the bicentennial, which commemorates 200 years since Sir Stamford Raffles landed on the island.
A slew of events are also being planned to mark the anniversary, including augmented reality trails at the Singapore River and Fort Canning Park, roadshows as well as exhibitions.