What to expect at NDP: High-speed navy boat chase, divers jumping off Chinook in Marina Bay
SINGAPORE: If you were out for an early walk in the Marina Bay area past 8am on Saturday (Jul 16), you might have gotten a glimpse of a high-speed boat chase involving navy vessels and people on jet skis.
It was all part of rehearsals for the upcoming National Day Parade's Total Defence Display. The massive display of Singapore's defence assets makes a return to the parade after a five-year hiatus.
This portion of the display sees the Republic of Singapore Navy's (RSN) Combatant Craft Medium (CCM) vessels with naval divers, zipping around the bay in pursuit of "intruders" on jet skis. Some of the vessels will also fire blanks at the masked intruders.
Members of the media were given a chance to be on board one of these CCM vessels and saw up-close how its crew intercepted the intruders and made them surrender.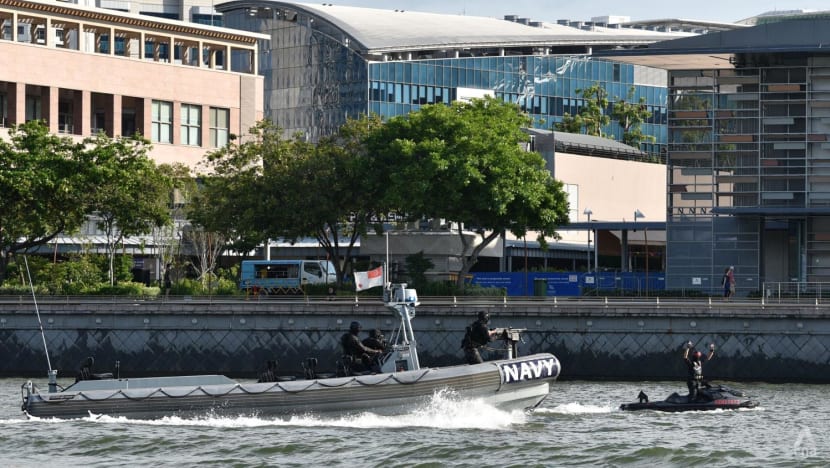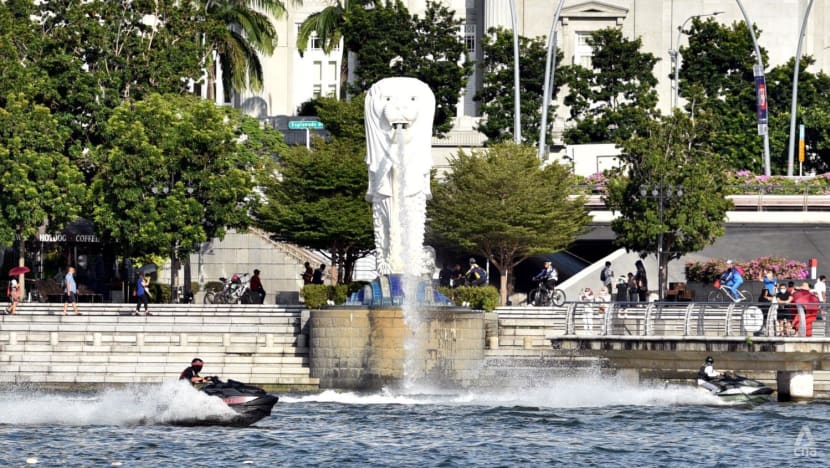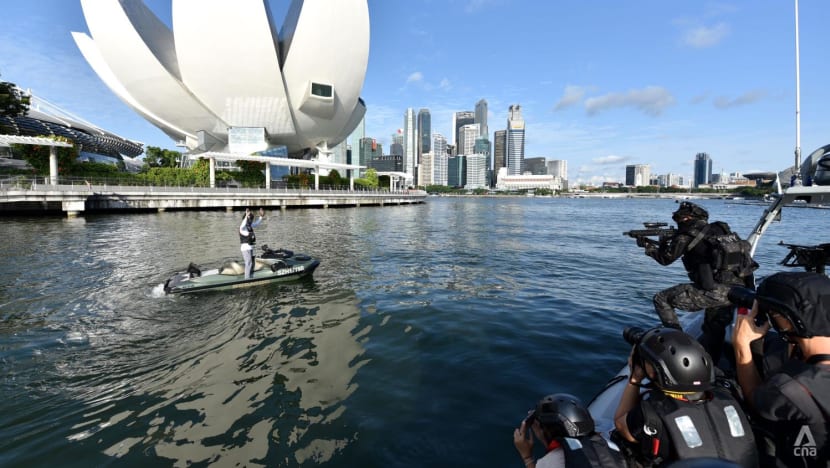 Separately on National Day (Aug 9), expect to see the parade debut of the CH-47F heavy lift helicopter, the Republic of Singapore Air Force's (RSAF) replacement for the older model of the Chinook helicopter. It's involved in a helocasting move, where RSN divers jump into the waters of Marina Bay.

Said RSAF pilot Major Daniel Goh Kiang Chong: "I would say the manoeuvre, or rather the coordination, is more intense because based on the flight profile within the bay area, we're looking at a short two minutes and we're descending from 100m down to 3m within the bay area. So there's a lot of coordination required of the crew."

"The biggest difference between previous shows and this year's show is for us to showcase the CH-47F (Chinook) model -as we know, the aircraft is just newly delivered to Singapore this year. In terms of avionics and capability, it's definitely more capable than the previous model," he added.
This year's Total Defence Display will involve more than 500 participants and feature more than 50 assets. 
It promises the usual crowd favourites, such as the RSAF's F-16C/D fighter aircrafts performing aerobatic manoeuvres over Marina Bay. The Singapore Armed Forces' (SAF) Hunter Armoured Fighting Vehicle – the SAF's first fully digitalised fighting vehicle – will also appear in the Total Defence Display for the first time.
Another new element will showcase the Special Forces from the SAF's Special Operations Task Force in a live demonstration of a hostage rescue from a "hijacked" bus.
You can catch the action live on CNA's YouTube channel on Aug 9.