NDR 2018: Singapore to nominate hawker culture as 'intangible cultural heritage' for UNESCO listing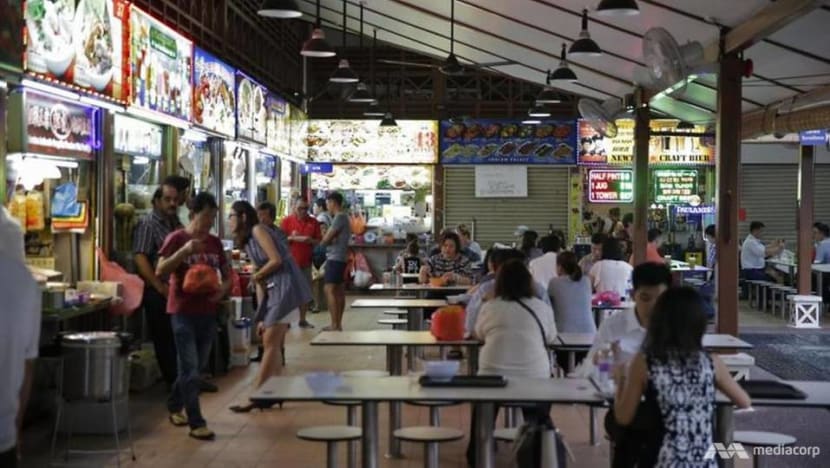 SINGAPORE: Hawker culture will be nominated by Singapore for a possible listing on the UNESCO Representative List of the Intangible Cultural Heritage of Humanity, Prime Minister Lee Hsien Loong announced on Sunday (Aug 19) in his National Day Rally speech. 
The list, which was developed in 2008, is made up of intangible cultural heritage elements from different countries that showcase the diversity of such things from around the world. This is with the aim of increasing their visibility and raising awareness about their importance so they can be safeguarded. 
Speaking at the Institute of Technical Education College Central at Ang Mo Kio, PM Lee described hawker culture as a "cultural institution" that is a unique part of Singapore's heritage and identity. 
"Hawker centres are our community dining rooms," said Mr Lee in his Chinese speech, noting how Singaporeans of all races, faiths and income groups are able to eat together in hawker centres. 
Highlighting how hawker food remains the biggest draw for Singaporeans overseas and is the "best cure for homesickness", he added: "Our hawker centres and hawker food resonate with many Singaporeans." 
Mr Lee said that Singaporeans approached during various consultations have expressed "widespread support" for the nomination. 
"The UNESCO inscription will help to safeguard and promote this unique culture for future generations. It will also let the rest of the world know about our local food and multicultural heritage." 
Echoing that, Minister for Culture, Community and Youth Grace Fu said in a statement that hawker culture is an integral part of Singaporeans' lives and is a reflection of the country's multicultural heritage. 
"Hawker culture is not just about the food. It is also about our hawker centres, being social and community spaces for people from all walks of life. It is also about our hawker food heritage, and the people behind the food - our hawkers.
"I am very happy that there is widespread public support for it to be nominated to UNESCO," she said. 
Ms Fu said in March that Singapore is looking at the possible listing, and stressed that the chosen element has to be one that resonates with all Singaporeans and reflects its multicultural heritage. 
The nomination will be spearheaded by the Federation of Merchants' Associations, Singapore (FMAS), the National Environment Agency (NEA) as well as the National Heritage Board (NHB). The nomination documents will be submitted in March 2019, with the results expected in end 2020, said a joint press releases from the three organisations. 
If successful, hawker culture will be Singapore's first entry on the UNESCO list, joining the likes of batik from Indonesia, yoga in India as well as Malaysian Mak Yong theatre.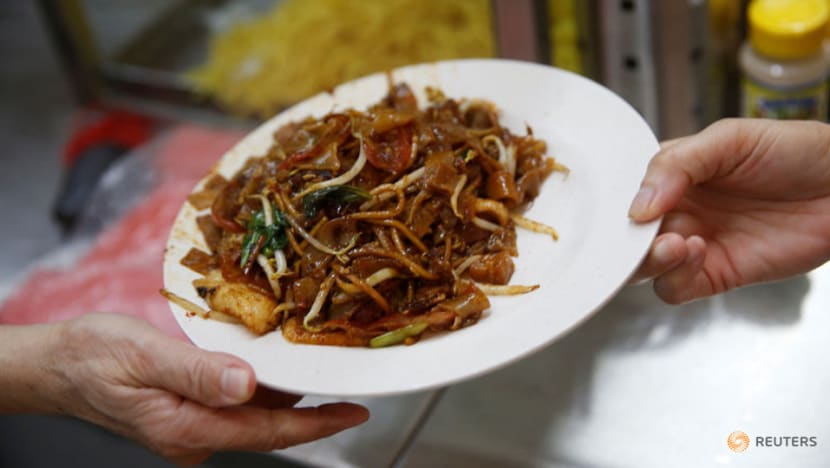 WIDESPREAD POPULARITY 
The selection of hawker culture was made after a series of public engagement efforts and focus group discussions earlier this year. Across these sessions, hawker culture was consistently highlighted as an intangible cultural heritage that best represents Singapore's multicultural identity, said the release. 
Three important characteristics of hawker culture were particularly highlighted in the focus group discussions – hawkers as dedicated masters of a trade, accessible hawker centres and hawker centres as a reflection of Singapore's multi-culture heritage, the release added. 
These findings were similar to studies conducted in the past. For instance, a 2016 NEA study found that close to 85 per cent of respondents felt that hawker centres play an important role in community bonding. The same study also revealed that 9 in 10 respondents felt hawker centres are an integral part of Singapore's identity. 
"Hawker centres and hawker food have grown to become an integral part of the Singaporean identity, and is a reflection of our multi-cultural society," said NHB chief executive officer Chang Hwee Nee. "Just as how our hawker centres bring people together through our shared love for food, I believe this nomination will help bond Singaporeans through the celebration of our living heritage, and make us feel even prouder to be Singaporean. 
"Through the bid, we hope to put Singapore's hawker culture on the world stage, thus increasing recognition of its importance, and ensuring its sustainability for the future." 
NEA CEO Ronnie Tay described hawker centres as "important communal spaces where people gather, interact and forge community bonds". 
"Recognising the key role that hawker centres play in the daily lives of Singaporeans, NEA will continue to work with all stakeholders to sustain the hawker trade and ensure that our hawker centres remain a popular and well-loved dining location amongst all Singaporeans," Mr Tay added. 
From now till end 2020, Singaporeans can pledge their support for hawker centres, hawkers and hawker food via www.oursgheritage.sg. There are also plans in October this year for public outreach initiatives such as a three-month travelling exhibition for Singaporeans to learn about hawker culture and support the nomination. 
The exhibition will be held at more than 10 locations islandwide, including Our Tampines Hub, Kampung Admiralty Hawker Centre and Yuhua Village Market, as well as selected libraries and shopping malls. 
"Singapore's nomination of hawker culture reflects the prized position that our hawker culture occupies in the hearts of Singaporeans," said FMAS president Mr Yeo Hiang Meng. "We hope that more Singaporeans will actively pledge their support for our hawker culture. This will strengthen our bid and support its successful inscription on UNESCO's Representative List."
HAPPY FOR THE RECOGNITION 
Hawkers have welcomed the nomination, explaining that it provides much-needed recognition for their craft. 
Others added that they are pleased that hawker culture can be showcased on a global stage. 
Mr Alan Tan, who took over HarriAnns, his family's Nonya Kueh and Teochew-style Glutinous rice business in 2013, said that the nomination is something for hawkers to be proud of. 
He said: "I really think that with this nomination, hawkers can give themselves a pat on the back and say that 'Hey, we've done it, we are proud of it' and hawker centres can be put on the world's culinary map." 
"It's a good thing and can raise our profile," added Mr Low Teck Seng, a second generation hawker who owns a stall selling soya bean milk at Tiong Bahru market. Mr Low took up the trade from his father, who started out as an itinerant hawker on Seng Poh Road. 
"We feel very honoured by the nomination. Hopefully, those from outside Singapore can patronise our businesses as a result and business can get even better." 
He hopes that it will also encourage more young people to become hawkers. "My children are undecided on whether they will be taking over," said Mr Low, who has a 28-year-old son and a 30-year-old daughter. 
"It's a difficult and arduous trade."