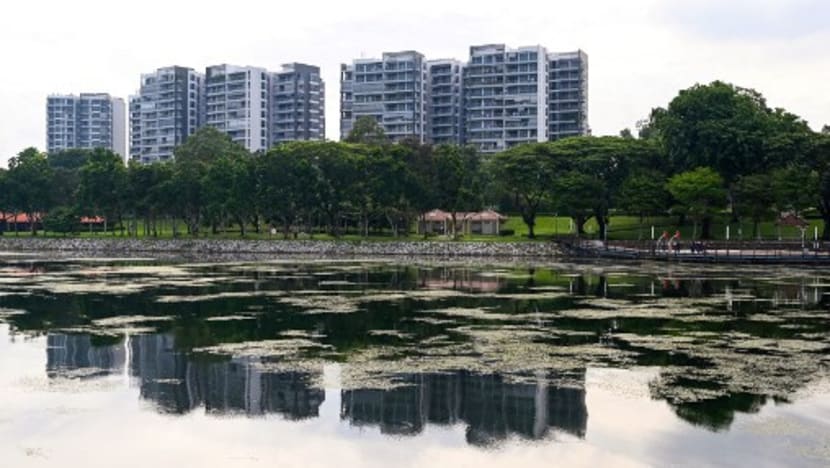 SINGAPORE: Sales of new private homes in Singapore rose by 3.5 per cent in January, rebounding from a sharp decline in the previous month.
Excluding executive condominiums (ECs), developers sold 673 units last month, up from 650 in December 2021, according to data released by the Urban Redevelopment Authority (URA) on Tuesday (Feb 15).
Sales of new private homes in December last year fell sharply on the back of new cooling measures and the seasonal year-end lull.
Of the 673 units sold in January this year, 289 were in the Rest of Central Region (RCR), 275 were in the Outside Central Region (OCR) and 109 were in the Central Core Region (CCR).
New homes sales including ECs grew 0.8 per cent to 725 units in January, from 719 units the previous month, said Ms Christine Sun, senior vice president of research and analytics at OrangeTee & Tie.
Year on year, new sales excluding ECs last month were down about 58 per cent. The high sales volume in January 2021, with more than 1,600 units sold, was "an anomaly", Ms Sun said.
She noted that from 2014 to 2020, the total new home sales excluding ECs for the month of January ranged between 324 and 620 units.
MOST BUYERS ARE FIRST-TIMERS
Developers launched a total of 178 units in January - a 53.5 per cent drop from the 383 units launched in December 2021. 
A total of 127 units were launched in the OCR, followed by 29 in the RCR and 22 units in the CCR.
There were only two launches in January – Belgravia Ace and Ikigai, said Huttons Asia's senior director for research Lee Sze Teck.
He noted that the strata-landed development Belgravia Ace sold 77 units at an average caveated price of S$4.4 million.
The number of units launched for sale in January is the lowest since February 2021, he said, adding that it is the smallest January launch since 2017.
"Most of the buyers were first-timers and are unaffected by the cooling measures," said Mr Lee. 
"The ability to cough up more than a million for the downpayment and stamp duties meant that either there was intergenerational wealth transfer or the buyers had ample liquidity."
Looking ahead, Ms Sun said that developers are preparing to launch more projects after the Chinese New Year period. 
"As the dust settles after new cooling measures have been implemented for two months, some buyers may start to stream back to the market with more market clarity," she added.