IN FOCUS: Opportunities and risks? Singapore creators ride NFT wave as new source of income
More local artists are entering the NFT space, drawn by the novelty of the medium and potential new income streams as they look to sell their work. As buyers hop on the bandwagon too, CNA explores the trend – and the pitfalls to beware of.
SINGAPORE: When 29-year-old Hafiiz Karim, known as The Next Most Famous Artist, first heard of non-fungible tokens (NFTs), the jargon alone was enough to make him switch off.
He hadn't imagined then that the concept would help him sell more than 100 pieces of art worth more than US$100,000 – all in a day.
It's a far cry from the S$1,000 he earned on average each month selling physical prints of his digital work, best known for placing classical art characters in familiar Singaporean settings.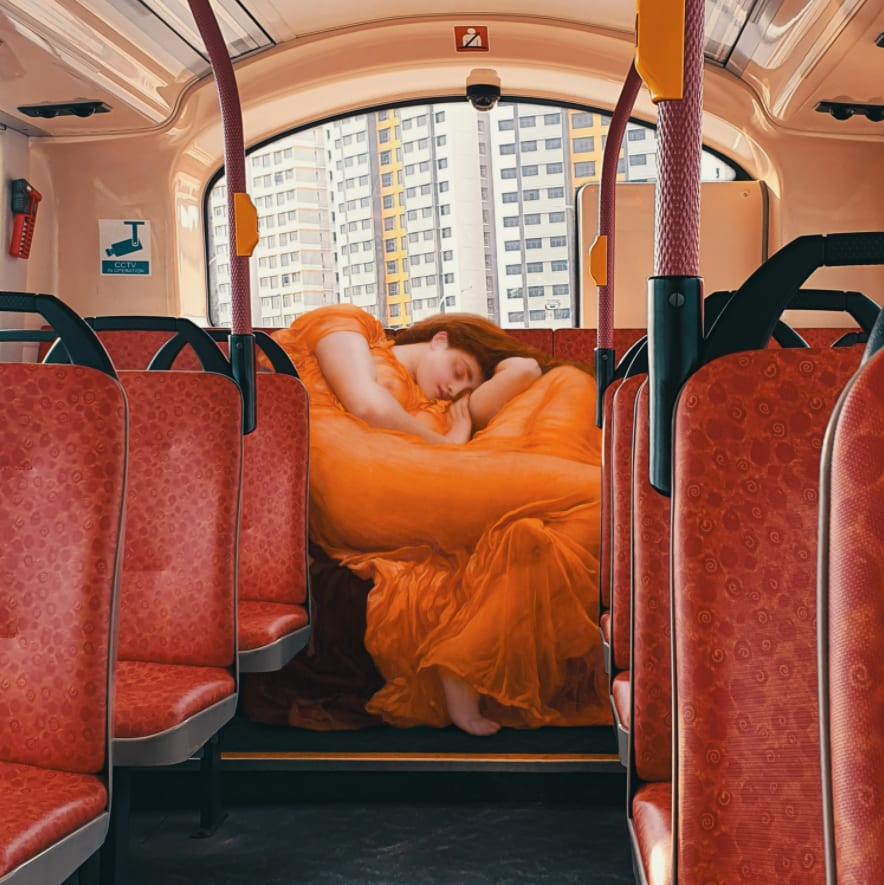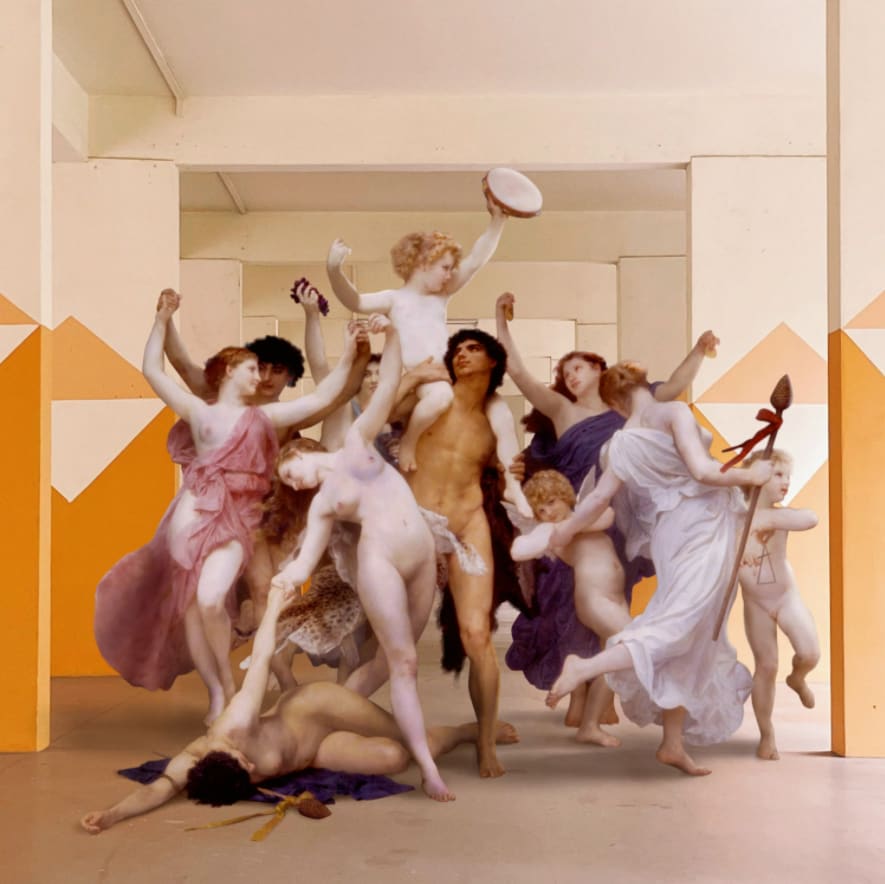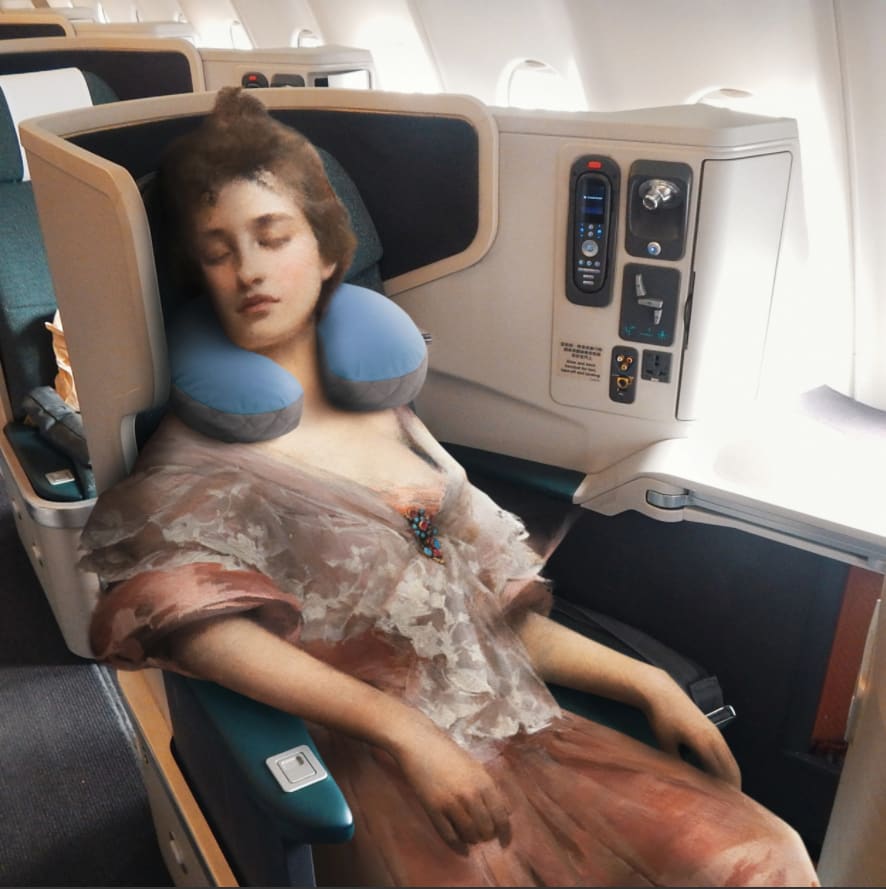 NFTs are one-of-a-kind digital tokens that most commonly take the form of art, music or collectibles. But they can digitally represent any asset, even real-life ones such as real estate.
At its heart - a proof of ownership that cannot be replicated, as it is secured and verified by blockchain technology.
He discovered the concept after an online art community touted it as the "next big thing" for digital artists. So far, this has rung true for him.
More than a year since he started selling his art this way, Mr Hafiiz has sold more than 200 NFTs worth about US$150,000. The logistics are also easier than for traditional sales, as digital transactions mean he no longer has to labour over printing and delivery.
When someone resells one of his creations, he also gets a cut – previously unheard of in conventional art sales.
Yet the most valuable thing has been finding tribes of his own. "I'm a part of a few (artist) communities and we all support each other."
"And the community with my followers … I give back to them, engage with them, they support me. It's like a mini ecosystem," he said.
Mr Hafiiz is part of a growing number of Singaporean creators who have entered the NFT space – and have found it rewarding in various ways.
NFTs BOOMING POTENTIAL FOR ARTISTS
Mass interest in crypto art was ignited in March last year when artist Beeple sold an NFT for an eye-watering US$69 million.
The hunger for such assets has exploded since then, with NFT sales volumes skyrocketing to US$25 billion in 2021, compared to US$95 million in 2020.
A plethora of players has joined in the action too, with luxury fashion brands, newspapers and even celebrities minting their own NFTs.
Drawn by the medium's novelty and its seeming viability as a source of income in a country where art is often judged as a precarious career, more local creators are choosing to give NFTs a shot.
An online art community founded in Singapore, NFTAsia, has grown to more than 3,300 members in the span of a few months, including people from other countries, said one of its founding members Jonathan Liu.
"There is definitely an increase (in NFT artists in Singapore) … but slowly, because there's still a high barrier of entry with needing to understand the background of blockchain and cryptocurrency."
Those who overcome these barriers claim that NFTs are upending the creative world, such as by allowing any work to be tokenised.
That includes things that are "not usually associated with being art" such as programme code, said Mr Liu.
"Game designers, spatial architects, people who work with cinema 4D, new technology softwares now have an audience," added the visual artist and lecturer at LASALLE College of the Arts.
Without gatekeepers to what constitutes art, it also "democratises" creativity, said Mr Hafiiz. Other benefits include provenance – you can verify a piece's authenticity as it is tied to the creator.
NOT JUST "COMPUTER MONEY"
Receiving post-sale royalties also helps artists get more out of the value chain.
Every time an NFT is resold, the creator automatically gets a portion of the sale price – typically ranging between zero and 10 per cent.
This is a huge boon in addition to being able to track your work, said prominent local artist, Farizwan Fajari, known as Speak Cryptic.
"If you sell the old or traditional way, maybe you get a cut from the gallery and you probably will never see it again. With NFTs, you know where the work is, you know who has it, you know how much it's being sold for on the secondary market and it's more transparent."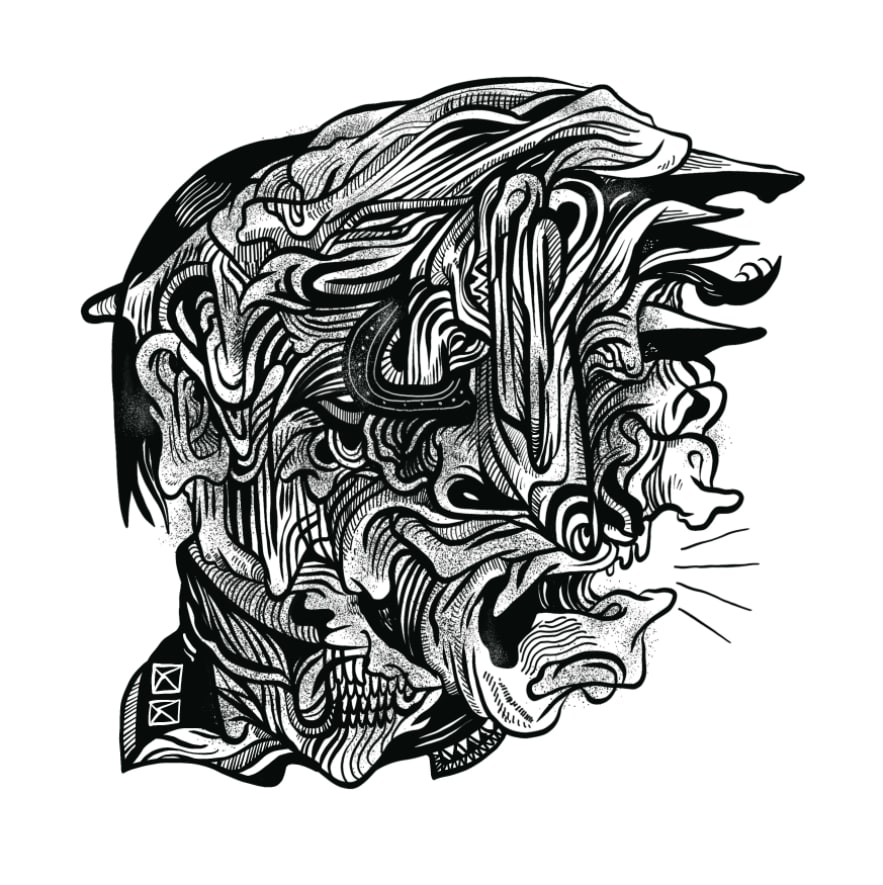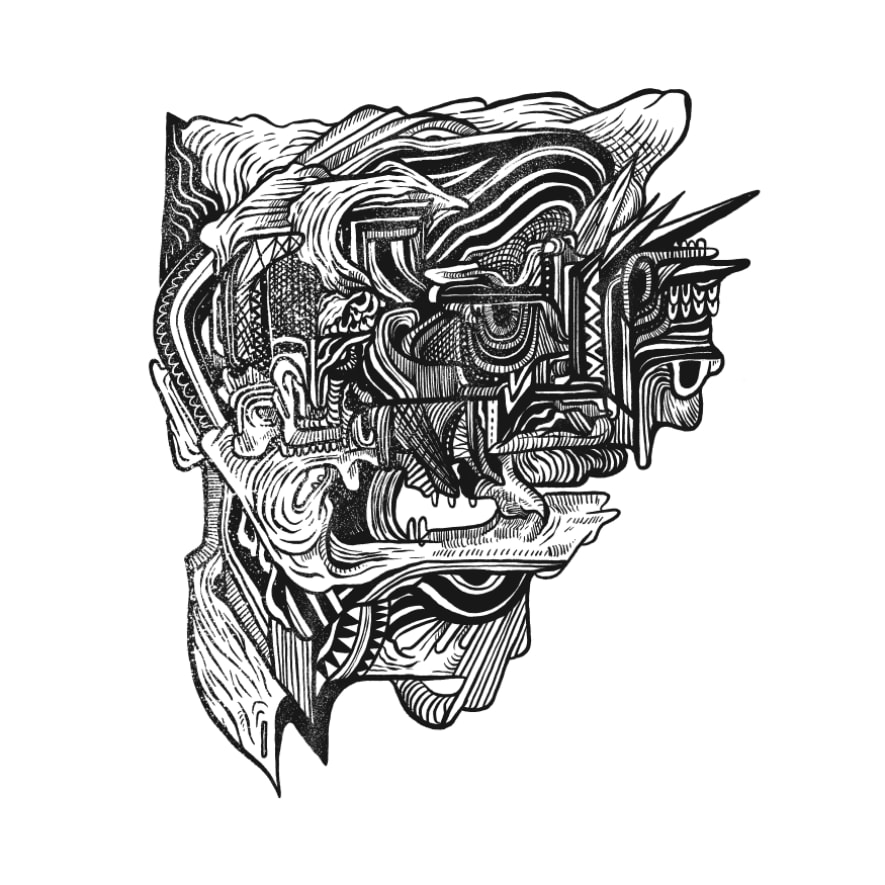 When he first dabbled in NFTs in March out of curiosity, decrypting the jargon was a mammoth task. But a day after creating his first NFT, it sold for 0.7 ETH, worth US$1,600 at that point.
"(It wasn't a lot) but it felt like something! Especially in that moment, where because of the pandemic, jobs were being cancelled and so on."
It was initially hard to wrap his head around the concept because it just felt like "computer money".
"But when it (showed up in my bank account), I was like: 'Oh, this is real money and this is something that I could use to put back into my practice and to potentially also put food on the table.'"
NFT sales now make up about a quarter of his projected income each month, with the rest coming from "more traditional art jobs", such as commissioned murals, installations, workshops.
For others, it has become a viable living, he said. "(Some people I met a while ago) were trying to find a balance between their nine-to-five jobs and trying to be an artist. Now, a percentage of them have already made that jump.
"NFTs have made it possible for artists to just do what they want to do," he said, though he cautioned that there are still risks in committing oneself fully to such a new realm.
FOR A GOOD CAUSE
As NFTs become more mainstream, others are also exploring how they can help social causes.
Speaker of Parliament Tan Chuan-Jin has had a few of his landscape photographs sold as NFTs, raising more than S$54,000 for the National Gallery and about S$50,000 for the NTUC U-Care Fund.
"When you go online, it's a global market. Anyone can (contribute), anyone who feels it's a cause they're prepared to support," he told CNA. And if the NFT is resold, the royalties can be another income stream for the charity, he said.
"That's not bad, I suppose, if you're raising money for social causes and if that could be part of the landscape that they could tap on."
But he said this was not "an endorsement" of NFTs.
"With all these new platforms, for every individual, the caveat is you really need to know what you're doing. If you're not comfortable with it, don't get near it. As you can see from cryptocurrency like Bitcoin, it is very volatile."
BUYERS EYEING A SLICE OF THE NFT PIE
Beyond creators, more Singapore buyers are looking to get in on the NFT action too.
According to NFT marketplace Mintable, which is headquartered here, the number of site visitors from Singapore grew from 0.72 per cent in September to 1.09 per cent in December last year.
"A small increase, but it means thousands of Singaporeans every month are coming into blockchain and NFTs," said its CEO and founder Zach Burks, adding that the site gets five to ten million monthly visitors.
A report from comparison site Finder last November also showed that 6.8 per cent of Singaporean Internet users polled own NFTs. Another 11 per cent said they plan to acquire some – which is a "conservative forecast" given fast-growing awareness, said the team.
The burgeoning interest in NFTs rides on a "strong gaming culture" here and a growing acceptance that "digital goods are of genuine value", said Mr Patrick Tan, CEO and general counsel for digital asset management firm Novum Alpha.
WHY DO THEY BUY?
Sceptics may struggle to understand why some may pay eye-popping amounts for intangible items that can be viewed and shared online for free.
Indeed, some of the most popular collectible NFTs, such as CryptoPunks or Bored Apes Yacht Club, which are launched in limited numbers, can trade for hundreds of thousands of dollars.
For some, it comes down to the pride of ownership, said Mr Tan.
"The whole human desire to own something, to the exclusion of others, is something that's built into our DNA," he said.
"If I get something that is scarce, I'm somehow superior to others. That goes to the heart of it."
He added: "It's like a baseball card – it's just a piece of cardboard, right? … But to the buyer, there is tremendous (intangible) value."
Like art collectors, some may also purchase NFTs because they simply appreciate their aesthetic qualities, he said.
Owning these also signals membership to an exclusive community, which sometimes includes the rich and famous, such as television host Jimmy Fallon or basketball star Shaquille O'Neal.
In the gaming world, NFTs can also represent special items, such as skins or weapons, that are earned by players who then sell or rent them to others. This is a rapidly-growing industry in other Southeast Asian economies.
MAKING A QUICK FLIP
But for some NFT collectible buyers, the motivation is simple - to "flip" them for a profit.
This is the case for one buyer, who only wanted to be known as Ms Yong. The civil servant in her mid-20s has spent S$10,000 on NFTs on blockchains such as Ethereum and Terra in the past six months.
One purchase was because she genuinely liked the art and it wasn't too expensive to collect.
But the others were for profit potential. To gauge if an NFT will appreciate in value, Ms Yong said: "What I take into consideration is the potential of the roadmap, the hype of the NFT, the utility."
The "utility" refers to perks such as access to digital or in-person events, or even free subsequent NFTs.
"Roadmaps" are the creators' long-term plans for the token and its value. Creators often have to seek out their own buyers, drumming up business through platforms such as Twitter or creating communities through Discord servers.
"I try to mint more than one, then I'll flip one and keep one more for the utility," added Ms Yong.
A BUBBLE WAITING TO BURST?
Detractors have criticised the pervasive speculative buying in the NFT world, warning that valuations are unfounded and the frenzy is a bubble waiting to burst.
The digital gold rush has also drawn no shortage of junk projects.
"It's quite clear when you see the team's roadmap. We call it a cash grab when prices are hitting very high and you can't explain the high price, that's one of the red flags," said Ms Yong.
Some artists also lament how some creators launch "knock-off collections" of popular NFTs just to cash in.
"You need to understand what's unique for you and your experience in the digital space … Not just make (for the sake of it)," said Mr Hafiiz.
Mr Farizwan added: "I think as artists, we have to be very aware of that and not just jump on the so-called bandwagon because it seems like everyone's on it."
Yet, NFTAsia's Mr Liu noted that people buying collectibles motivated by profit may not necessarily be a bad thing.
"With that, comes adoption … It gets them interested in NFTs. Once it stabilises and there are more wallets, more creators, it builds itself up," he said.
CONCERNS OVER ENVIRONMENTAL IMPACT AND SCAMS
Some creators have also sparked a backlash by dipping their toes into the NFT space. That includes 28-year-old Alvin Juano, the artist behind The Square Comics, an Instagram account with 600,000 followers.
He launched his own collection to build capital to branch out into more types of content, with the NFTs allowing owners to propose and vote for what they wanted to see.
But the move polarised his fanbase, drawing many supportive direct messages – alongside a deluge of criticism. It also lost him about 5,000 followers overnight.
Detractors took issue with the potential environmental impact of NFTs, noting that the blockchain technology behind them is an energy guzzler, requiring a lot of computing power to operate. 
In response, Mr Juano said: "I think we have to take a step back and see what is the actual cause of greenhouse gas emissions … Everything you do has an environmental impact so it's not like NFTs themselves are the only cause of the issue."
Other comments claimed NFTs were nothing more than "a speculative scam".
Mr Juano acknowledged these concerns, given past cases of creators disappearing after cashing out, leaving buyers in the lurch with NFTs whose "value will never rise".
But he said: "I think that behaviour comes with every new technology …. All I can say is it's hard for me to scam, given all my personal details are already known!"
Despite the initial flak, he said the project has since gained traction, with around 9,000 members on its Discord server.
He added: "Even if I don't get on board, the 'train' will go on no matter what. So I'd prefer to be involved in the new technology."
WORDS OF CAUTION
The NFT world is complex and evolving, and both creators and buyers hoping to enter the space must do their homework, said experts.
Mr Liu stressed that wallet security is critical. "Definitely look into how to collect safely with wallet etiquette. Don't share your seed phrase," he said, referring to a key to a digital wallet.
"Because it's such nascent technology, there are a lot of opportunists, in terms of crime."
For those looking to buy NFTs, Novum Alpha's Mr Tan cautioned that they do not qualify as investments in strict technical terms.
"An investment has to satisfy certain criteria like generate cash flow, has to be pegged to the economy, has to reflect growth in the economy, it could help to dampen portfolio volatility (and other fixed criteria)."
It is thus key not to "confuse NFTs with bonds, equities, other types of assets within a portfolio", he said.
"If you're a speculator, do not speculate with anything you cannot afford to lose. The odds are very, very high you can lose some, if not all, of what you put in.
"But again if you're doing this purely for leisure, or as a hobby, that's your prerogative," he said, adding that collectors do not face the same "cost-benefit analyses" as speculators do.
HERE TO STAY?
As with any new technology, Novum Alpha's Mr Tan believes there will be "a hype cycle". 
"You'll find no shortage of (people) who proclaim NFTs are the next gift to technology. No, they're not. They are still works in progress and there will be some degree of evolution that will be required before we get there."
But their potential is crystal clear, as society increasingly flirts with the "metaverse" – or virtual world.
Mr Tan noted that the concept of physical ownership is already not as prized as it once was, which will fuel the acceptance of digital assets.
NFTAsia's Mr Liu agreed that NFTs are here to stay, though the realm will evolve. For one, valuations may not stay this high forever.
"In my personal opinion, the prices that some collectibles are selling at are unsustainable. Over time, as more creators, people come in, prices might taper off into a more accessible level."
The wide-ranging use cases for NFT technology will also continue to grow, said Mr Liu, citing an example such as tokenising concert tickets to verify them and root out scams.
For now, the NFT artists are enjoying their time in the sun. For Mr Hafiiz, who started making art as a hobby, the windfall is simply a bonus.
"As long as I sell, I'm happy. To be honest, as an artist, that 100 people bought my work in a day, I'm over the moon ... I guess it just really validates my skill and artistry."
Mr Farizwan also added that the biggest takeaway is belonging to such a like-minded online community with whom he can have deep discussions. 
"It feels very empowering in that sense because this (culture) is something so new … I feel that we have the opportunity to shape it the way we want it to be. I think that's the most valuable thing."
"Even if NFTs don't stand the test of time, I'm more precious about the relationships I've made, the people I've met."