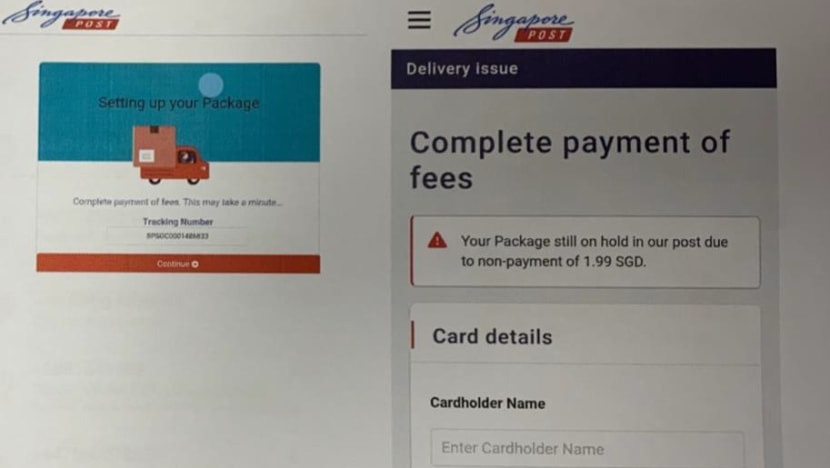 SINGAPORE: Non-banking related phishing scams involving spoofed emails, text messages and advertisements are on the rise, the police warned on Monday (Sep 6). 
Since August, at least 93 victims have lost S$140,000, the Singapore Police Force (SPF) said in a news release. 
Victims of the latest spate of phishing attacks received fake emails or text messages purportedly sent by delivery companies such as SingPost and DHL. 
They would prompt victims to check on the status of their parcel deliveries by clicking on a link. 
In some cases, the victims would receive pop-up advertisements offering "cheap deals" on food and household items.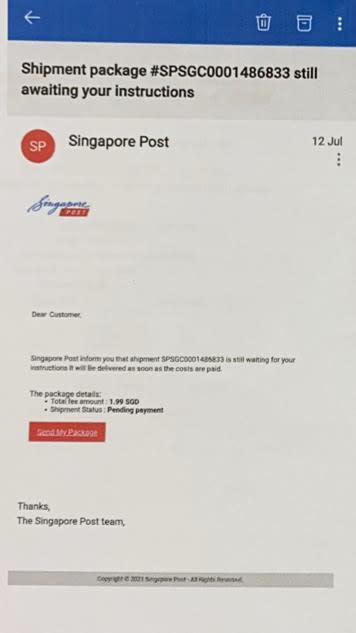 The links or advertisements would direct them to fake websites, where victims would be asked to enter their credit or debit card details and a One-Time Password (OTP), police said. 
Most victims only realised they had been scammed when they discovered their cards had been used to make unauthorised transactions.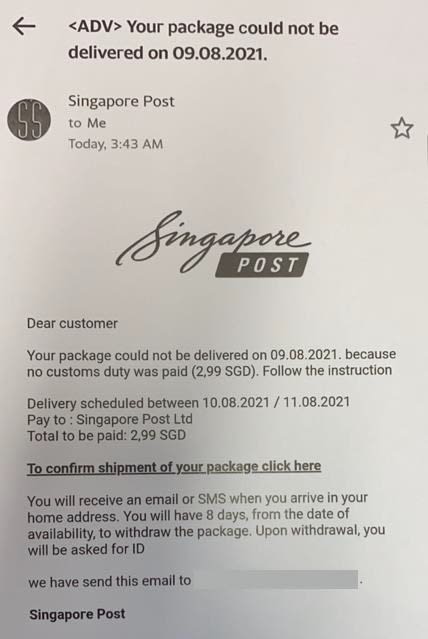 The police advised the public to take the following crime prevention measures: 
Do not click on links provided in unsolicited emails and text messages;
If the price is too good to be true, it probably is. Purchase only from reputable sources, especially for high-value items;
Always verify the authenticity of the information with the official website or sources;
Contact your card issuing bank immediately if you receive an OTP and did not make any online transactions;
Never disclose your personal or Internet banking details and OTP to anyone; and
Report any fraudulent credit/debit card charges to your bank and cancel your card immediately. 
Members of the public who wish to provide information on such scams can call the police hotline at 1800-255-0000 or submit it online at www.police.gov.sg/iwitness.