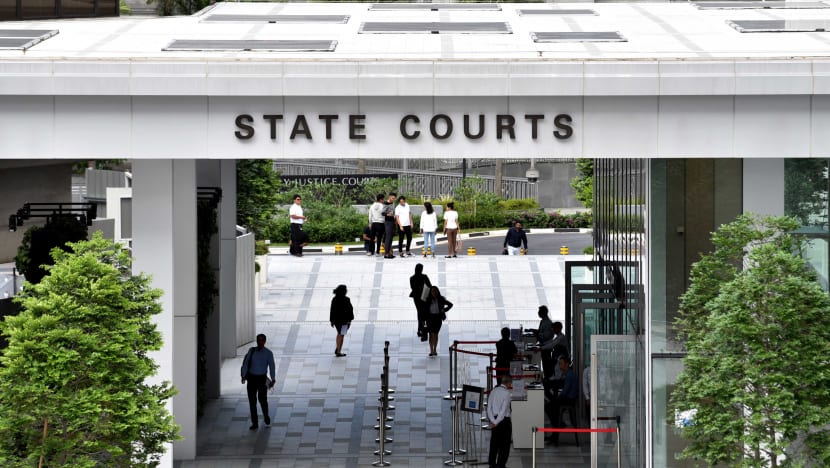 SINGAPORE: A full-time national serviceman (NSF) who was posted to the Singapore Civil Defence Force (SCDF) did not show up to carry out his duties for more than five years.
Malaysian and Singapore permanent resident Ng Jun Wei Jason, 25, wanted to "earn more money" instead, the court heard.
He worked in Malaysia, Dubai and Cambodia before surrendering himself in April 2023.
He pleaded guilty on Monday (Sep 18) to one count under the Civil Defence Act of being absent without leave.
The court heard that Ng was from the 141st intake of SCDF NSFs and enlisted in August 2016. He was posted to the Civil Defence Academy in Jalan Bahar as a supply management specialist, but failed to report for duty.
Instead, he continued to be absent without leave until his surrender on Apr 27, 2023.
In the five years, seven months and 21 days that he was away, he had no legitimate or medical reason to justify his absence, said the prosecution.
Ng wanted to earn more money and went back to Malaysia to work, the court heard. He also worked in Dubai and Cambodia.
The prosecutor sought 22 to 24 months' jail, with an enhanced sentence of 13 days as he had previously breached a conditional remission scheme.
Ng, who was unrepresented, initially said he had nothing to say in mitigation. When the judge asked him why this was so, he said there was "nothing much" for him to mitigate since the prosecution "refused" what he wanted.
After giving incomplete answers to a series of questions, Ng said: "My NS is two years. My jail term (the prosecution is asking for) is 22 to 24 months. I have asked (Sir) that when I come out, I do not have to serve NS, but if we say (it's) in the reverse, which means I serve the NS first then I serve the imprisonment term - it is the same thing."
The prosecutor then said: "I suspect the accused is referring to whether there's any possibility for him to discharge his NS liability after he has finished serving his jail term."
He said a person's prison term could not be counted towards his NS liability. 
But if Ng was asking if he could be discharged from NS liability after serving his jail term, "that matter has to be dealt with by the Civil Defence itself" and not the court, said the prosecutor.
The judge adjourned sentencing to October.