NUH asks public not to speculate after viral post about 9-month pregnant woman who lost baby after A&E wait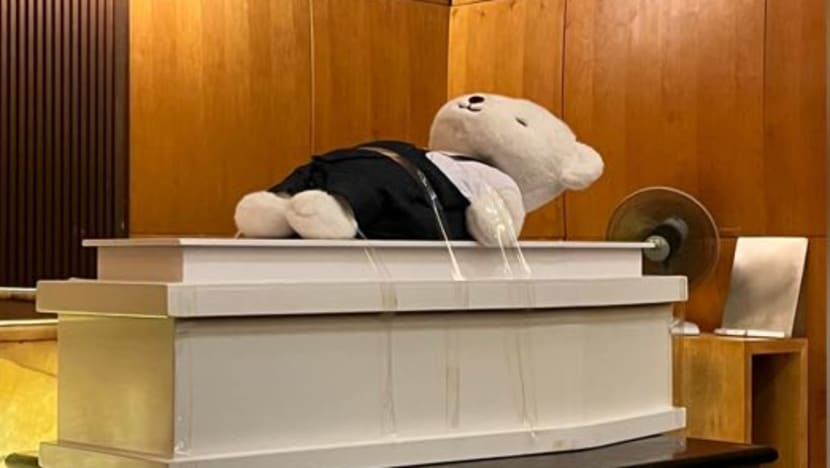 SINGAPORE: The National University Hospital (NUH) on Tuesday (Mar 22) asked the public not to speculate after an online post was widely circulated about a nine-month pregnant woman who lost her baby after she was allegedly left unattended for about two hours while bleeding.
The woman's husband, Facebook user Mee Pok Tah, posted on Monday about the incident.
In his post, the man said that his wife, who was 36 weeks pregnant and "bleeding profusely", was "left unattended" for about two hours after arriving at NUH's emergency department by ambulance at about 10.30pm on Mar 15.
They subsequently lost the baby, he said.
In an update to his post later on Monday afternoon, the man said that he had received a call from NUH assuring him that investigations were ongoing.
On Tuesday, NUH posted on Facebook that it was aware of the social media posts regarding the incident and was in touch with the family "to support them during this difficult time".
"Out of respect for the family, we seek the public's understanding not to speculate about the circumstances surrounding the incident," it added.
"BLEEDING PROFUSELY"
The man said in his post that his wife was "bleeding profusely from the birth canal" during a bath at around 9.30pm on Mar 15.
After calling 995, the paramedics arrived in 10 minutes and his wife was taken to the NUH Accidents and Emergency (A&E) department, he said.
She arrived at the hospital at around 10.30pm and the paramedics informed a nurse about his wife's condition.
The nurse then proceeded to set up the monitoring device to check on his wife's vital signs and left, said the husband.
"She was left there bleeding profusely and left unattended for an estimated time of two hours. No doctors and nurses came to check and attend to my wife for two hours and no one informed her that there is no bed in the maternity ward," he wrote.
He said that his wife was sent to the maternity ward after the two-hour wait, where the doctors and nurses attended to her immediately.
"After checking on my wife and the baby, the doctors told my wife that the baby heart structure was there but there was no heartbeat and hence he has passed away," the man said.
TITUS
According to another post by the man on Mar 16, the baby, who was named Titus, was cremated at Mandai Crematorium and Columbarium.
"We are sorry baby Titus. We are unable to keep you safe and sound. We are unable to hold and touch you anymore. I hope you will be a good boy in Heaven," he wrote.