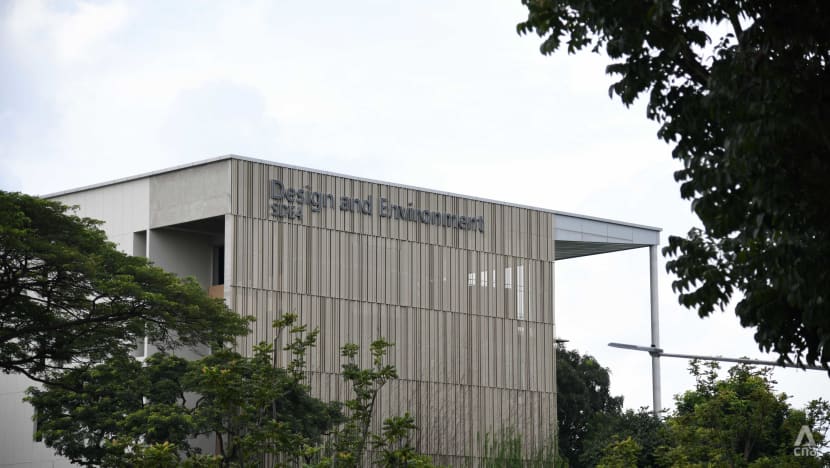 SINGAPORE: The National University of Singapore's (NUS) Faculty of Engineering and the School of Design and Environment will merge to form the College of Design and Engineering, the university announced on Friday (Aug 27). 
The new college is expected to be officially launched in November. Students who are currently  enrolled in the two schools will "seamlessly transit" into the new college with effect from Jan 1, 2022. 
From this August, the newest cohort of students of about 1,800 students enrolled in the Faculty of Engineering and School of Design and Environment can take courses from both schools to "develop competencies across different fields". 
This cohort will start their time with NUS with a common curriculum, and "enjoy greater choice, breadth and flexibility in charting their learning journeys", said NUS in the press release. 
The college will be home to the 11 departments in the two existing schools, and is a "future-focused, interdisciplinary learning and research institution" designed to advance the applications and professions of engineering and design. 
It was conceptualised by a task force chaired by NUS Senior Deputy President and Provost Professor Ho Teck Hua, comprising industry leaders, as well as the deans and some academics from the two schools. 
"In the converging fields of engineering and design, professionals must be able to problem-find, ideate, build and realise their ideas into solutions that are practical, functional and appealing. This requires thinking and behaviour that reflect adaptability, empathy, creativity, and resourcefulness," said Prof Ho. 
"At NUS, we see a great opportunity to bring together two world-class NUS schools – the Faculty of Engineering and the School of Design and Environment – to pioneer a unique model of interdisciplinary undergraduate education that takes advantage of the natural synergies between these fields." 
Current Dean of the Faculty of Engineering Professor Aaron Thean has been appointed the Dean-Designate of the new college, and will lead the merger of the two schools. 
"This is a very exciting development and we are encouraged by the positive response from students, employers and professional institutions following the introduction of the forward-looking common curriculum," he said. 
"At CDE, students will have the flexibility to build their own programme based on how broad, deep or integrated they want their education to be. This addresses the increasingly diverse design and engineering professions in Singapore." 
Students will also gain a "broad intellectual foundation" for lifelong and development, said Prof Thean. 
"Our goal is to nurture a new generation of professional engineers, technologists, architects, designers and built-environment specialists who will have deep domain knowledge, enhanced by a multi-disciplinary background. We hope our students will be well prepared to draw from and collaborate with wide areas of expertise, to solve complex problems."