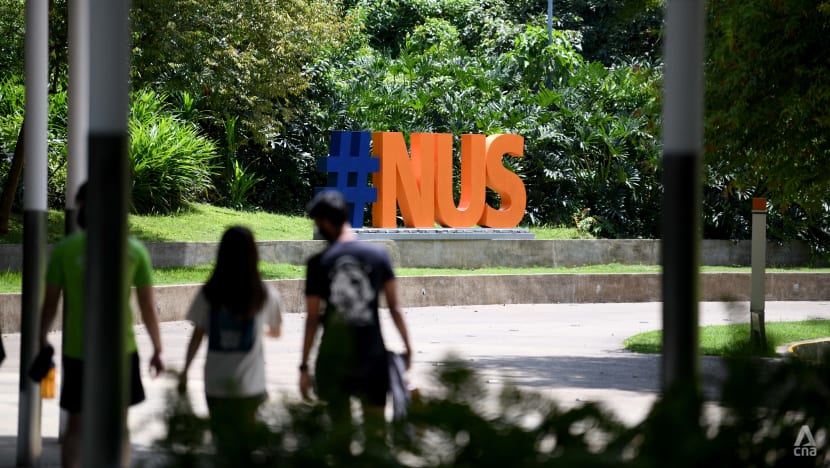 SINGAPORE: Full-time undergraduates at the National University of Singapore (NUS) will not have to pay tuition fees if they are from households with a per capita income of up to S$1,000.
This starts from the new academic year in August 2022.
"The university will top up the existing government bursary to fully fund tuition fees for these students," said NUS in a media release on Tuesday (Feb 8), adding that both incoming and existing Singaporean full-time undergraduates who meet the criteria are eligible.
In addition, full-time Singaporean undergraduates who are from households with a per capita income of up to S$690 will receive additional financial support for living expenses, on-campus stay and overseas programmes.
NUS said it plans to set aside an additional S$15 million per year to fund this enhanced support. It is expected to benefit about 3,300 Singaporean undergraduates from low-income households.
"The new enhanced financial aid scheme will fill the financial gap for students who are most in need of support," said NUS president Professor Tan Eng Chye.
"It provides additional funding to Singaporean students from low-income backgrounds on two fronts - by fully funding tuition fees and covering part of their living expenses, and enabling access to a more well-rounded and richer university experience that would include an on-campus stay and overseas exposure.
NUS said it is raising philanthropic support to "build an endowment to provide sustainable funding for this new initiative".
It noted that several donors have already pledged support, including Quantedge Foundation, the philanthropic arm of a local fund management firm Quantedge Capital.
"We are grateful that some donors have come forward to help the university to realise this important initiative. We hope more will support us," said Prof Tan.