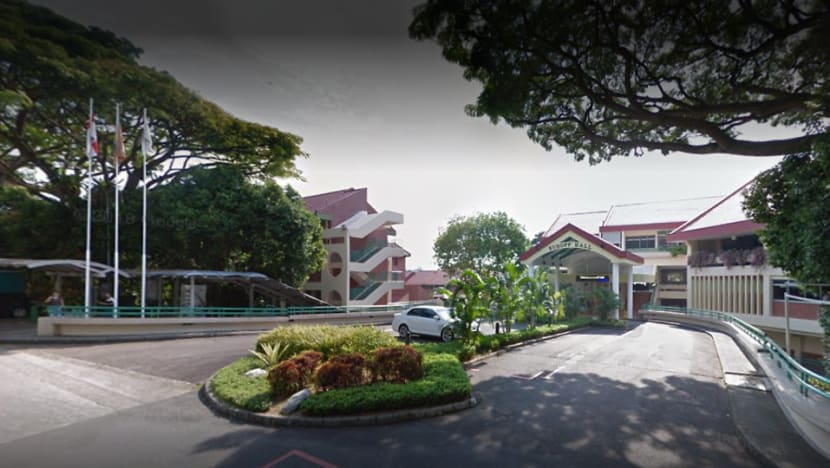 SINGAPORE: A National University of Singapore (NUS) student was sentenced to jail and caning on Monday (Jul 30) for peeping at a woman in a hostel shower and molesting his classmate in a computer laboratory on the school campus.
The 26-year-old man, who cannot be named due to a gag order, had committed the first offence on Nov 25, 2015.
At about 5am that day, he heard someone showering in the female toilet at NUS' Eusoff Hall and entered the toilet to peep at the person, court documents said.
He went into a cubicle next to the victim and locked the door, before climbing up a partition and peeping at the woman, who was naked.
But the woman realised someone was watching her and she quickly left the toilet to seek her friends' help.
When they returned, with a campus security officer, the Peeping Tom was still in the locked cubicle. He surrendered himself to the officer, who called the police.
The student was given a conditional warning over this incident in February 2017, but just a few months later, he molested another woman.
THEY WERE WORKING THROUGH THE NIGHT FOR FINAL YEAR PROJECTS
The second victim was working on her final year project at a computer lab at around 7pm on Apr 19 last year.
She was with her boyfriend in the lab, where the accused was also working on his final year project.
They stayed overnight at the lab, and the victim's boyfriend fell asleep there at about 2am, while the victim went to sleep about two hours later.
At about 6am, the accused woke up and saw the victim sleeping while he was on his way to the washroom.
He walked towards her, placed his hand through the opening of her shorts and molested her.
The victim woke up at the touch and the accused quickly walked away from her. She then told her boyfriend what had happened. 
Together, they confronted the accused, who apologised. The victim informed NUS authorities and lodged a police report.
The man pleaded guilty on Monday to one charge of assault or use of criminal force with intent to outrage modesty and one charge of making a gesture intending to insult the modesty of a woman. Another charge was taken into consideration for sentencing. 
ACCUSED DIAGNOSED WITH VOYEURISM, FETISHISM
According to the defence, the accused was diagnosed with voyeurism and fetishism by the Institute of Mental Health (IMH), a condition he has had since he was in primary school.
"He has a desire of cross-dressing and likes to act like a woman. He also likes to collect discarded female clothing," said defence lawyer Jason Lim.
District Judge Hamidah Ibrahim said: "There's no need for him to walk into the female shower, right?"
The defence said the accused has previously gone into the female toilet to shower, and would change into female clothes before walking around dressed as a woman.
"The peeping was very brief," Mr Lim said. "There was also no skin-to-skin contact. It was committed during the spur of the moment. There was no premeditation, and he did not try to flee or deny that he had committed the offences."
He added that his client had a strong propensity for reform and has followed up with IMH doctors on his own volition. He asked the judge to consider giving him a probation order, failing which, he asked for a jail term of eight months and a fine.
Deputy Public Prosecutor Mark Yeo asked for a sentence of nine months' jail and three strokes of the cane, saying that there was a need for general and specific deterrence.
The judge agreed with the prosecution and sentenced the man to nine months' jail and three strokes of the cane, saying that his reoffending so quickly was an aggravating factor she could not ignore.
For assault or use of criminal force with intent to outrage modesty, he could have been jailed for up to two years, fined, caned, or given any combination of these penalties.
For insulting the modesty of a woman, he could have been jailed for up to a year and fined.
The accused has been suspended from school, NUS said on Monday. 
"The university takes a serious view of any misconduct by our students," a spokesperson told Channel NewsAsia. "The student concerned is currently serving a candidature suspension, during which he is mandated to seek psychiatric treatment. 
"Security measures are also in place to protect the safety and well-being of our students on our campuses."