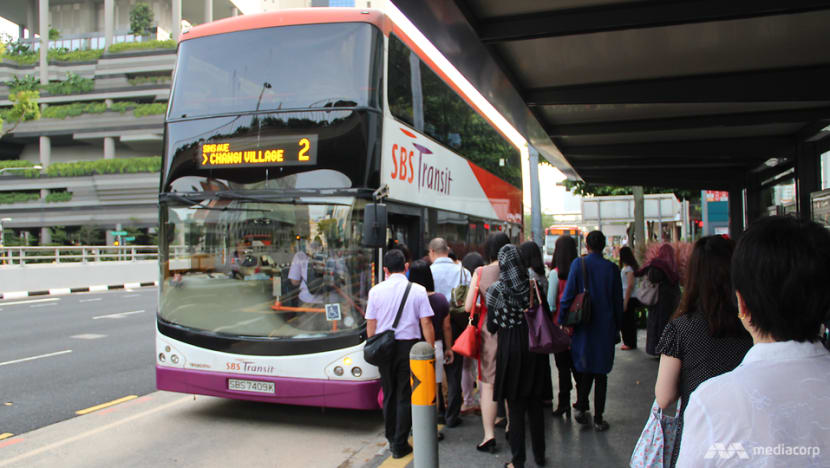 SINGAPORE: Selected on-demand buses will begin plying Singapore's roads during off-peak hours as part of a six-month operational trial beginning in December, said the Land Transport Authority (LTA) on Monday (Aug 27).
During the trial, passengers will be able to request for pick-ups and drop-offs at any bus stop within a defined area through a mobile app, LTA added.
LTA will also continue to run selected low-demand bus services with similar connections at lower frequencies during the trial, so that commuters who prefer the regular buses still have access to fixed route bus services, it said.
More details of the trial, such as locations and operating hours, will be announced closer to the implementation date.
In its statement on Monday, LTA also announced that it awarded the second phase of its on-demand public buses trial (ODPB) to two companies – Ministry of Movement (SWAT) and Via Transportation – for S$2.26 million.
Both companies were awarded contracts in February 2018 to conduct the first phase of the project.
LTA called the tender last August to develop bus services based on commuters' demand via a mobile application in real time.
In the first phase of the project, LTA said SWAT and Via successfully developed a dynamic routing and matching algorithm.
"This algorithm has thus far demonstrated that ODPB can optimise limited resources while offering more seamless and convenient bus journeys for commuters in areas or during timings with low or unpredictable ridership," LTA said.
The second phase involves the development of hardware and software solutions for the ODPB system.
These solutions comprise mobile apps for commuters and bus captains, back-end tools required to monitor services during the trial, as well as operational and maintenance support for the system.
"Both contractors will train bus captains and support staff to operate the system. Additional simulations will also be conducted to fine-tune the operating parameters and geofence areas of the system," said LTA.