Paying the price for failing to check ID: How tobacco retailers are caught selling to underage buyers
Shops that were caught said that the cashiers on duty were either foreign, new, or both.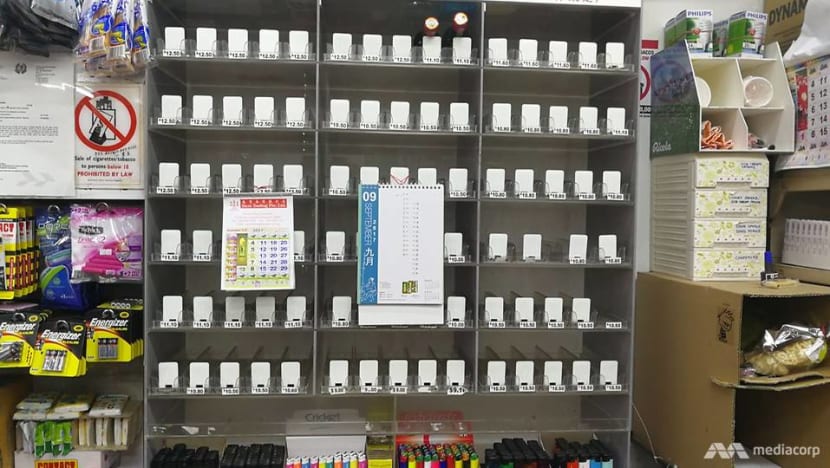 SINGAPORE: Madam Sally Ng had just stepped out for a late lunch at about 3.30pm a few months ago when she got a harried phone call from an employee at her minimart in Serangoon.
The member of staff had just sold cigarettes to a student in uniform, and officers from the Health Sciences Authority (HSA) who were just outside entered the shop and revoked its tobacco licence.
"(My employee) said the boy had his bag in front and she couldn't see that it was a school uniform," said Madam Ng, 52, who insisted that she told the Malaysian employee countless times to check identity cards.
"Even when I'm not at the shop, I call her to remind her. I know how important it is," she said. She has been running the shop for the past four years. 
The Health Sciences Authority recently suspended the tobacco licences of several shops and revoked the licence of one for selling cigarettes to those under the age of 18.
When Channel NewsAsia went to six of these shops to find out the circumstances surrounding their offences, a pattern appeared to emerge - the cashiers were either foreign or new, or both. They assessed the age of buyers - who they described as tall and big – just on their appearance, rather than asking to see ID cards.
The officers, typically two to four of them, stood outside in plain clothes, sometimes appearing like customers wanting to buy a product displayed outside. They entered the shops once the sale was made. Some of the shops said they found the buyers unfamiliar.
A spokesperson for HSA said the penalty for selling tobacco products to under-aged buyers is a maximum fine of S$5,000, and S$10,000 for subsequent offences. In addition, the tobacco retail licensee will also be suspended for the first offence and revoked for subsequent offences, she said. 
"If tobacco were sold to under-aged persons in school uniform or those below 12 years of age, the tobacco retail licence will be revoked, even at the first offence," the spokesperson added.
RETAILERS SUFFER FROM DROP IN SALES
Mdm Ng, who owns the shop with her son-in-law, has been left counting the cost for her employee's mistake.
Since her tobacco licence was revoked, she has experienced a 50 per cent drop in daily sales, from about S$4,000 to S$2,000. She decided to take over a neighbouring unit just to be able to sell cigarettes again.
Still, she is now struggling to make ends meet, with a total of S$6,000 in monthly rental, she said. 
Another seller in Yishun, Mr Cham Cher Kee, 59, had to let go of his employee after his tobacco licence was suspended. In his case, the offence took place when his son, who had gone to the shop tired after his tyre-making job, temporarily took over behind the counter.
Mr Cham said he checks identity cards without fail, and has encountered buyers who have become aggressive when asked for proof. He has been running the shop for 15 years, but said he will no longer sell cigarettes.
One shop owner in the Boon Lay area said that there are other visual clues to identify underage buyers, as they tend to be more tentative and nervous when trying to purchase cigarettes. When that happens, he said he asked for identification, even if they look like they are 18 or above.
In this case, the cashier at his shop, who was from India, did not check the identity card of the buyer, who he later found out was 20 days away from turning 18, he said.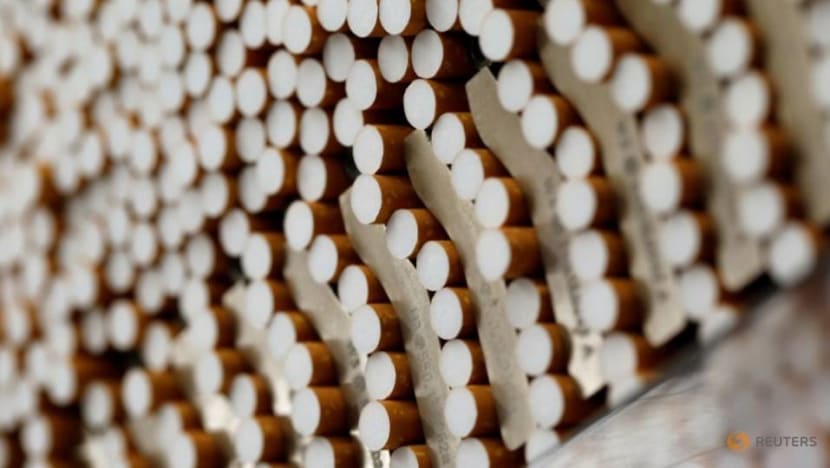 At another shop in Yishun, the circumstances were slightly differemt. Ms Cecilia Sim, 57, a part-time assistant at the shop, said that the underage buyer came with a regular buyer who was checked, and was older than 18. 
When they asked the underage buyer how old he was, he said 20, which they found believable because he was bigger than the other regular buyer. He turned out to be 16 years old. 
"We assumed. It's our fault. We are in the wrong," Ms Lim said. She said that the underage boy had his identity card checked by officers when he was a few shops down, before buying the cigarettes. The staff member who sold the cigarettes to him had restarted working after 30 years, and had only been on the job for two weeks, she said. 
Her shop has seen sales drop by more than half.
Regulars still come back for other things, but they keep asking when the cigarettes are coming back
When Channel NewsAsia went to the affected shops, several potential customers visited, but left without buying anything when they found out cigarettes were not available. 
HSA CONDUCTS REGULAR CHECKS ON TOBACCO RETAILERS
Regular checks on tobacco retailers are carried out based on intelligence, feedback from the public, and intelligence shared among partner agencies, the HSA spokesperson said.
She added that officers observe outlets suspected of selling tobacco to minors and take action if such offences occur. 
From January to September this year, HSA suspended 24 licences and revoked one, similar to the number that had action taken against them in the whole of 2016.
Recalcitrant underage smokers who are caught using, buying or having in their possession tobacco products face a fine of up to S$300, she added. They are also referred to the Health Promotion Board for smoking cessation intervention.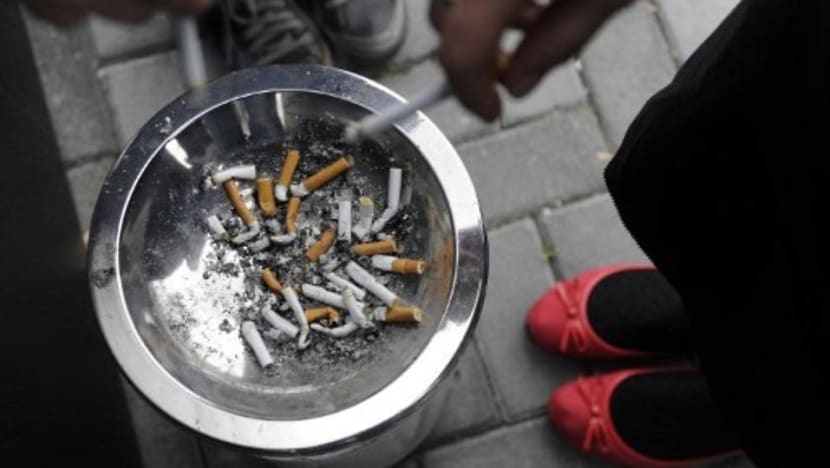 Shop owners are advised to ask for photo identification from buyers who want to purchase tobacco as it is the most accurate way to ascertain the buyer's age, the spokesperson said. 
She said: "Sellers take the risk of contravening the laws if they assess age by mere physical appearance of the buyers."
The sellers who had their licences suspended said they will not sell cigarettes without checking identity cards, no matter the appearance of the buyers.
This is a lesson which a seller in the Boon Lay area said has been brought into focus: "We will surely check next time; we've already experienced losing the licence once."