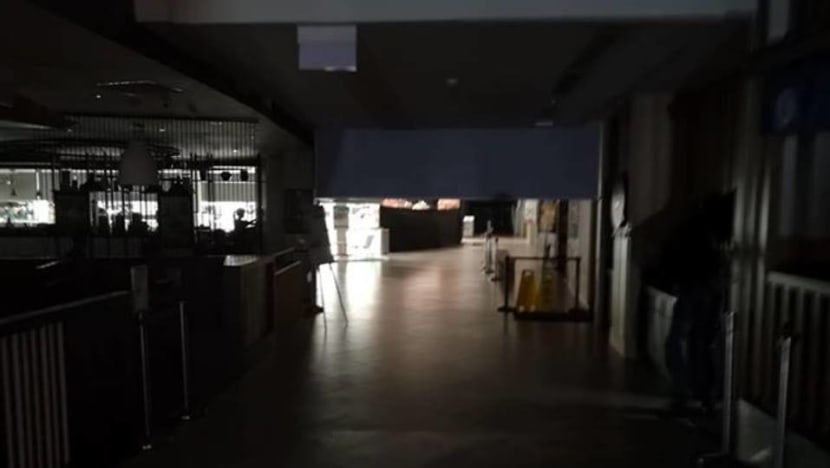 SINGAPORE: About 80 shops at Plaza Singapura had to operate in darkness in the morning and early afternoon on Sunday (Sep 23) after a scheduled electrical shutdown went on longer than originally planned.

There was no air-conditioning until the evening, too.
According to a CapitaLand memo sent to tenants at The Atrium @ Orchard, the shopping mall management had scheduled an electrical shutdown for maintenance works from 11.30pm on Sep 22 to 8am on Sep 23.

There would be no electricity supply to the store premises and common areas during the specified period, the memo said.
Tenants were advised to arrange for alternative power sources or provide separate arrangements for their frozen food and perishable items.

Responding to a query from Channel NewsAsia, General Manager of Plaza Singapura June Ang said an "unforeseen delay" caused power supply to return gradually only from 2.15pm.

"The lights were fully restored by 2.40pm while the air-conditioning was progressively switched on from 6.40pm," she said.

"We have been providing regular updates to the tenants since this morning and also deployed our team to advise shoppers. We apologise for any inconvenience caused to the affected tenants and shoppers, and will continue to provide assistance where required." 

In a subsequent update, Ms Ang said air-conditioning was fully restored at 8.30pm.
Channel NewsAsia reader Tiffany Lim said the air-conditioning at Sephora, located on the first floor, was not working when she visited the store at around 5pm. 
"I walked in and it was like a heatwave … and one of the Sephora staff was fanning herself so I knew it wasn't just me," she said.

Business development manager of Arteastiq and Cajun on Wheels, Teo Jia Min, said both outlets were affected by the disruption.

For instance, the ice cream at her stores melted.

"Tenants can expect a massive loss in sales as it is Sunday, the busiest day of the week," she said. 
"Tenants also have to pay staff salaries, food spoilage from the non-functioning freezers and chillers. CapitaLand has not given any indication on whether compensation will be given for the day's rental."

Ms Teo also claimed that CapitaLand did not allow its tenants to close for the day and had instead required them to be on standby.