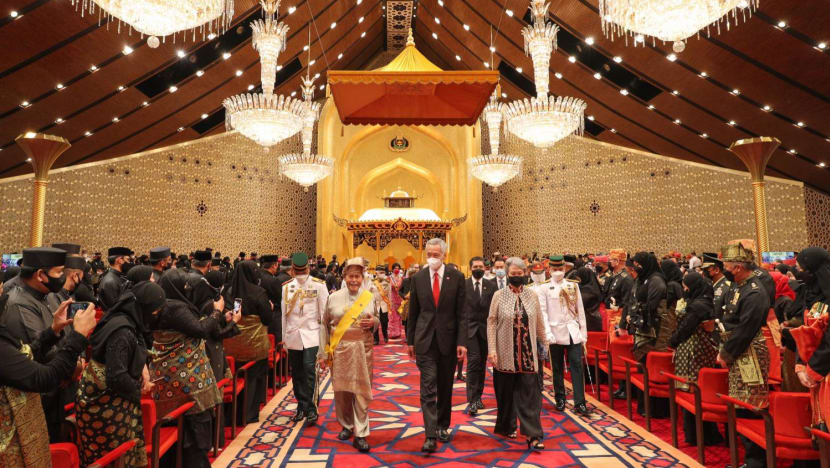 SINGAPORE: Prime Minister Lee Hsien Loong and his wife, Mdm Ho Ching, attended the 76th birthday celebrations of Brunei's Sultan Hassanal Bolkiah in Bandar Seri Begawan on Friday (Jul 15).
They were also at an investiture ceremony held together with the celebrations at the Istana Nurul Iman, where the sultan conferred state decorations.
Mr Lee said in a Facebook post on Friday that he was honoured to attend the events and sent his birthday wishes to the sultan.
He also shared photos of him meeting the sultan's brothers, Prince Mohamed Bolkiah, Prince Sufri Bolkiah and Prince Jefri Bolkiah. 
In an earlier post, Mr Lee said it was good to be back in Brunei. "It's been five years since I was here. Singapore and Brunei are close partners, with strong people-to-people ties," he added.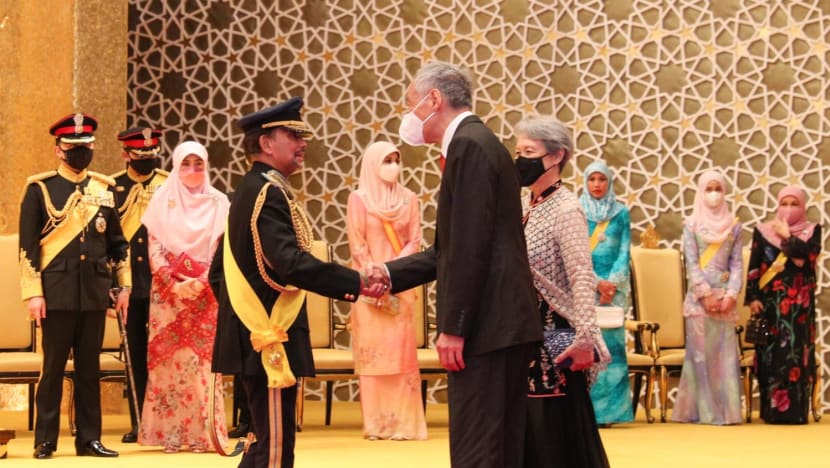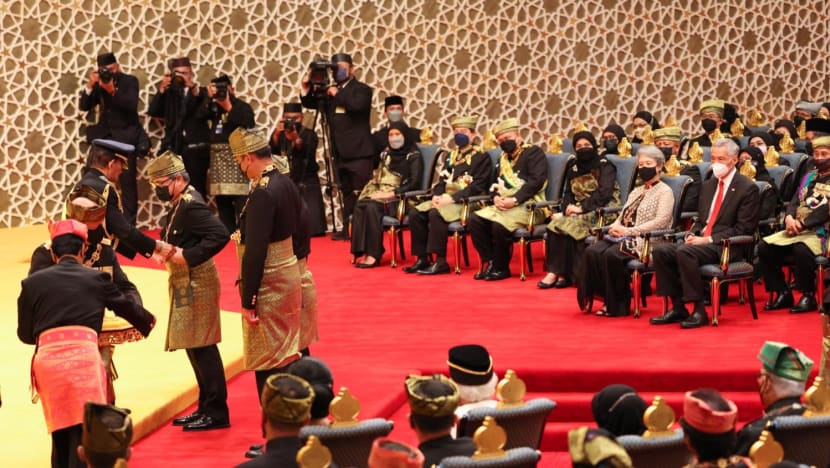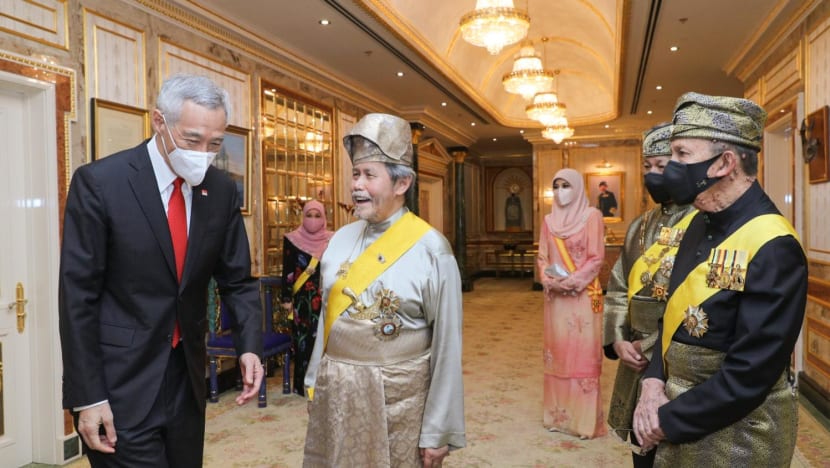 Mr Lee and Mdm Ho will be in Brunei until Saturday.
The Prime Minister will receive The Most Esteemed Family Order (Darjah Kerabat Laila Utama), the Prime Minister's Office (PMO) said on Thursday.
Previous recipients of the order include Singapore's founding prime minister Lee Kuan Yew and Indonesian President Joko Widodo.
Mdm Ho will receive The Most Distinguished Order of Paduka Seri Laila Jasa (Darjah Paduka Seri Laila Jasa) – First Class.
Mr Lee is also scheduled to have an audience with the sultan and meet various Bruneian ministers during his visit.
He will also attend a royal banquet and visit the Singapore Armed Forces' training facilities in Temburong.