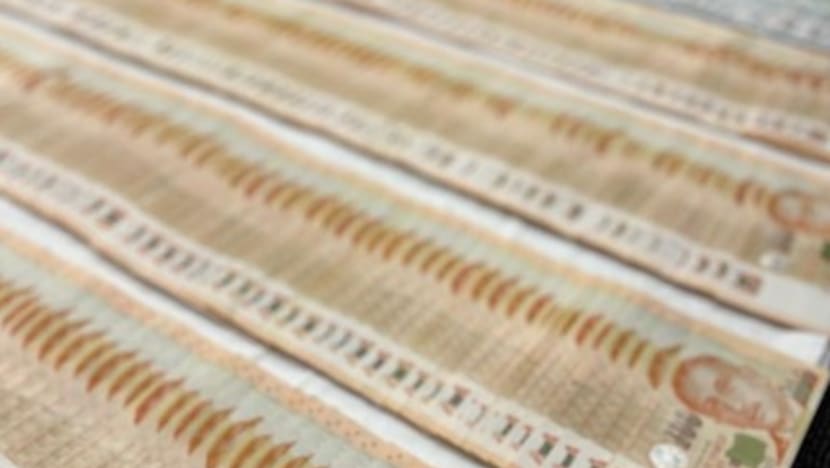 SINGAPORE: Police arrested 13 people suspected of being involved in a recent spate of rental scams, with proceeds amounting to more than S$1.3 million.
The police said on Tuesday (Mar 14) that the nine men and four women, aged between 18 and 56, were nabbed during a four-day island-wide enforcement operation that ended on Monday.
"Scammers would impersonate legitimate property agents and ask victims for payment to secure the rental of a unit before viewing the property as part of the scams," said the police.
They added that three other women, aged between 21 and 27, are assisting in investigations.
Preliminary investigations showed that 16 people purportedly received illicit proceeds from rental scams in their bank accounts.
"They allegedly allowed their bank accounts to be used to receive the illicit proceeds and withdrew the proceeds, which were then handed to others in the syndicate for easy money," police said.
"Scam proceeds amounting to more than S$1.3 million from 480 rental scam cases were dissipated via cash withdrawals from these bank accounts."
Individuals who assist another to retain benefits from criminal conduct can be jailed for up to 10 years, fined up to S$500,000, or both.
Police also reminded members of the public to always reject requests to allow their bank accounts to be used to receive and transfer money for others to avoid being involved in money laundering activities.
It added that members of the public should adopt precautionary measures when securing appointments to view properties.
This includes downloading the ScamShield app and setting security features such as transaction limits on Internet banking transactions and enabling two-factor or multifactor authentication for banks, social media and Singpass accounts.
They should also check for scam signs with official sources and verify the legitimacy of a property listing by liaising with a property agent using only the phone number registered on the Council of Estate Agencies (CEA) and checking if the agent is listed on the CEA public register.