SINGAPORE: A siren shrieked across the water as a black dinghy darted across the waves. Hot on its heels, a Police Coast Guard (PCG) boat vaulted over the choppy tide near East Coast beach to catch up with the "illegal vessel".
 
In a matter of seconds, another PCG boat arrived in a spray of mist, part of a tag team to capture the rogue boat as part of a demonstration for the media. 
Dodging and swerving between the two patrol craft, the illegal vessel continued to evade capture behind walls of sea spray.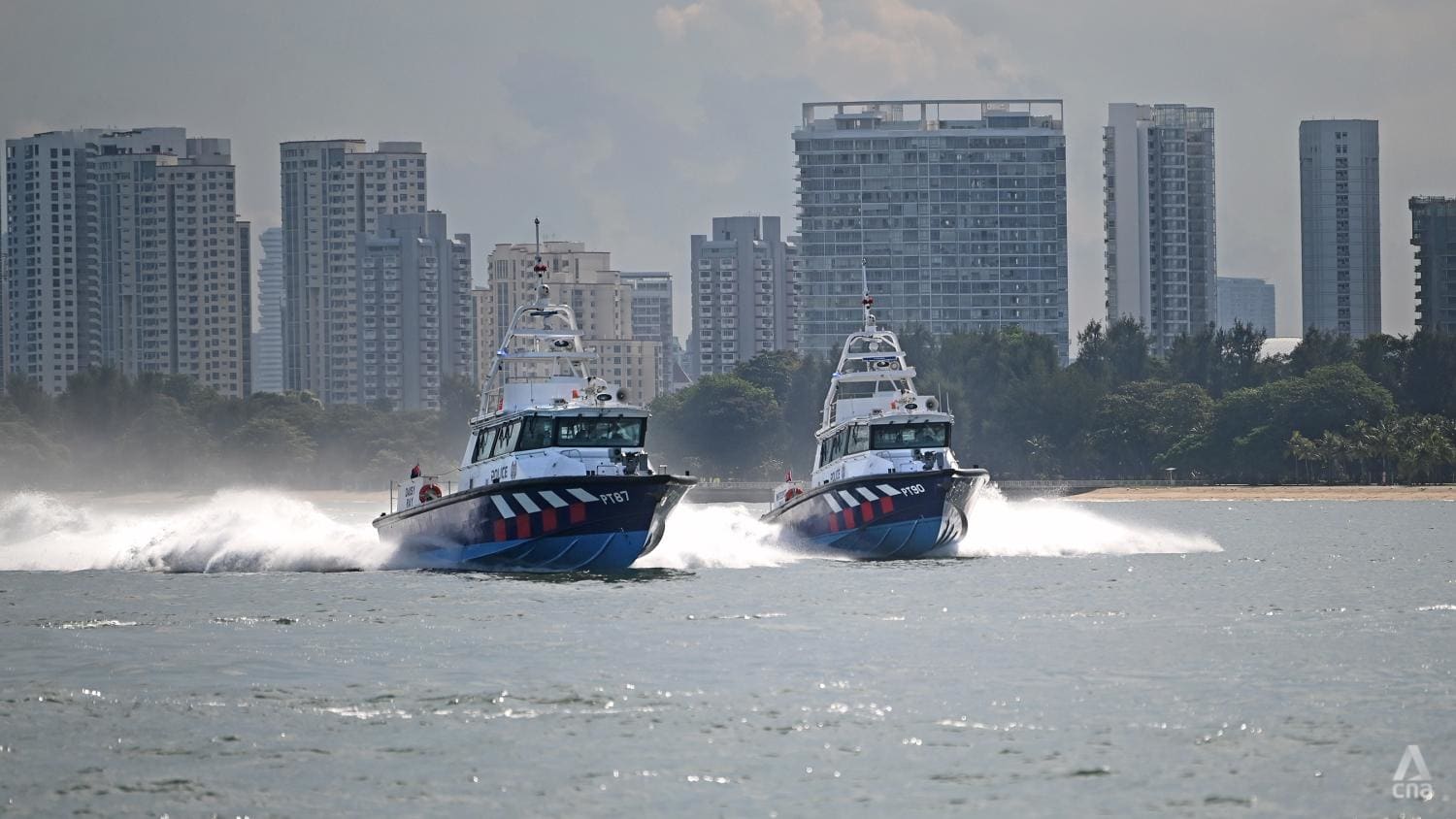 Nearby on another boat, we watched as the larger PCG patrol craft, weighing a hefty 11.3 tonnes, comfortably kept pace with the nimble dinghy. 
The vessels' speed and agility made themselves felt in another way: The high-speed pursuit generated a powerful backwash that pummelled our boat as we watched.
Within minutes, the PC class boats had intercepted the "illegal vessel" and brought it to a standstill.
These are the PCG's 3-series PC class patrol vessels, which have hulls designed for greater manoeuvrability, as well as four outboard motors that can hit speeds of up to 90kmh.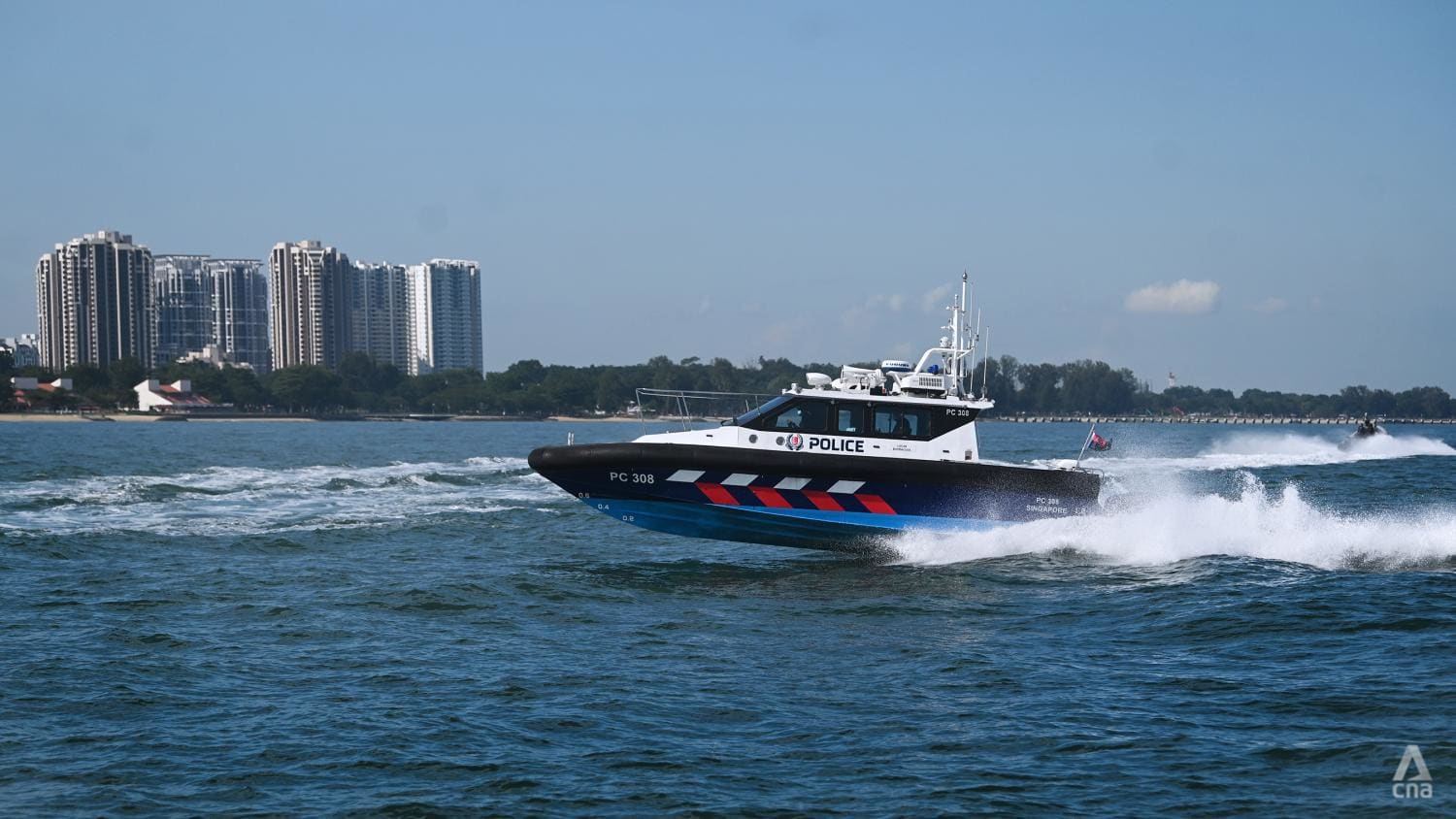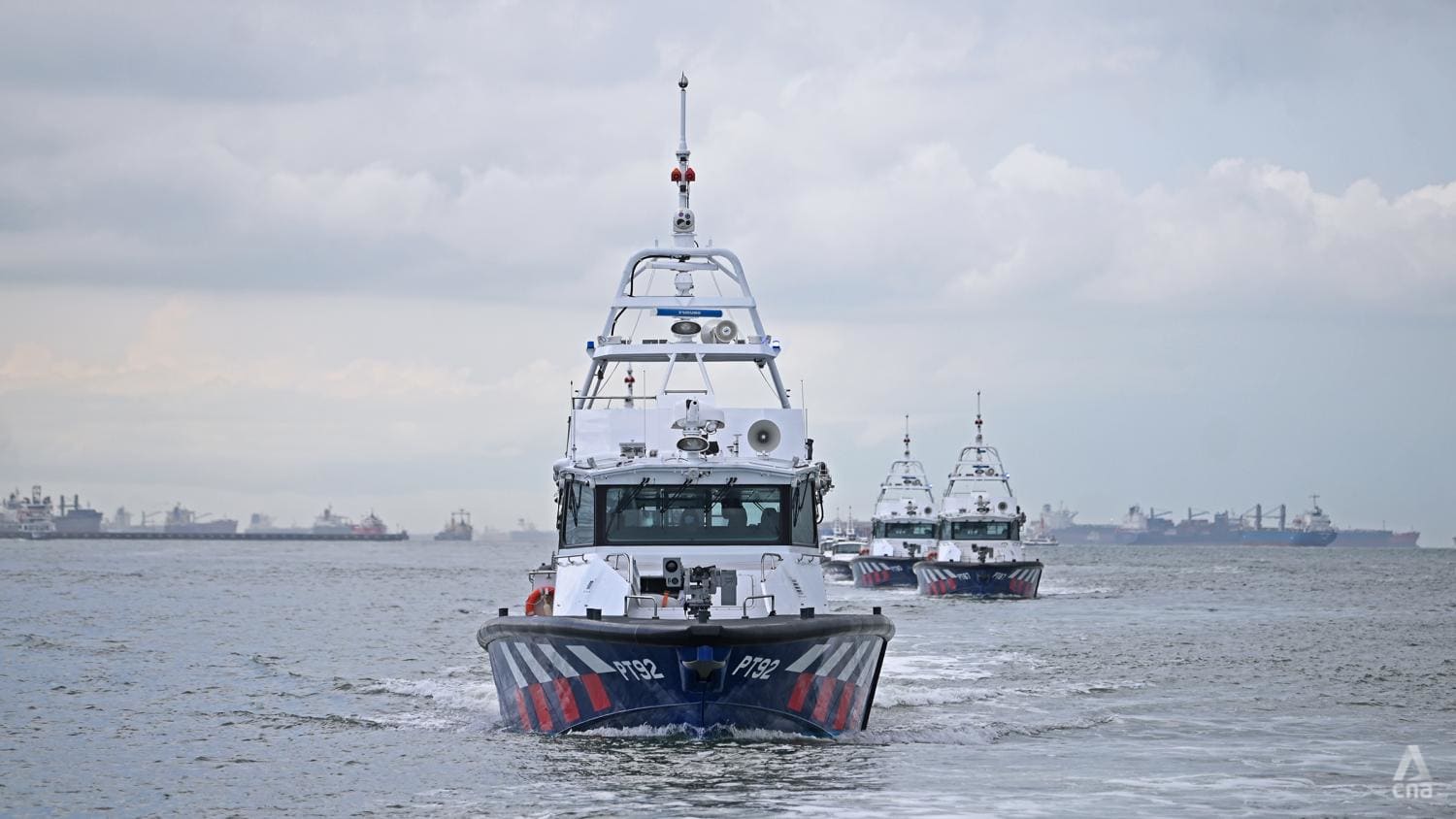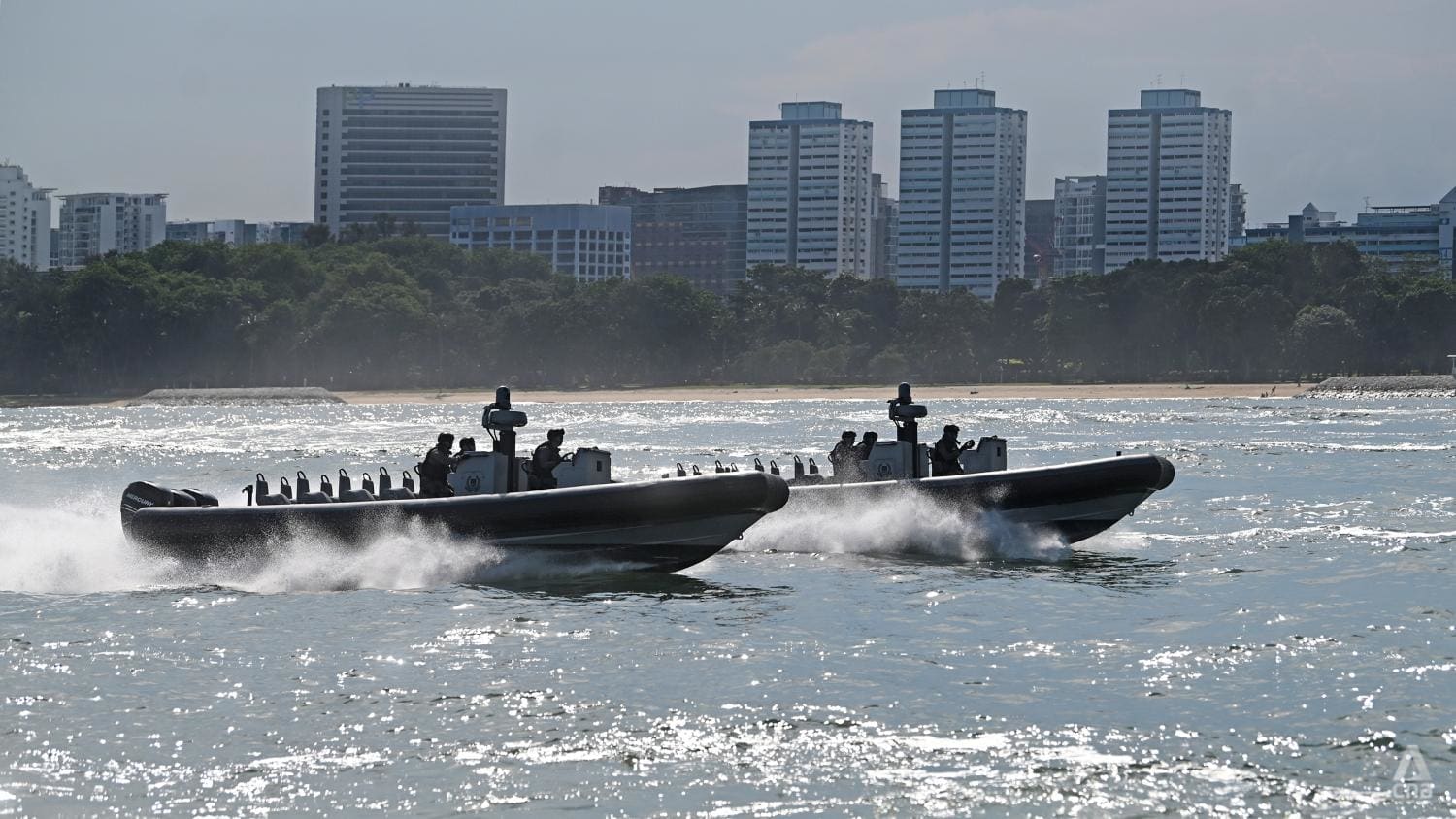 Minister for Home Affairs K Shanmugam commissioned the new patrol craft on Thursday (Jun 30). 
A total of 42 new patrol vessels, comprising three different types of boats, will be deployed in Singapore waters. The three new types are the 5th Generation PT class patrol craft, the 3rd Generation PJ class patrol craft and the 3-Series PC class patrol craft. 
Singapore's high volume of shipping traffic and the porous nature of the maritime environment means Singapore is vulnerable to terrorist attacks and smuggling of illegal immigrants and contraband, said Mr Shanmugam, who is also Minister for Law. 
"And the smugglers as well as illegal immigrants employ decoys and camouflage to avoid detection. They use faster boats, they try to breach our maritime defence and evade arrest," he added. 
"And our small sea space gives us little reaction time to respond to incoming threats before these threats reach our shores."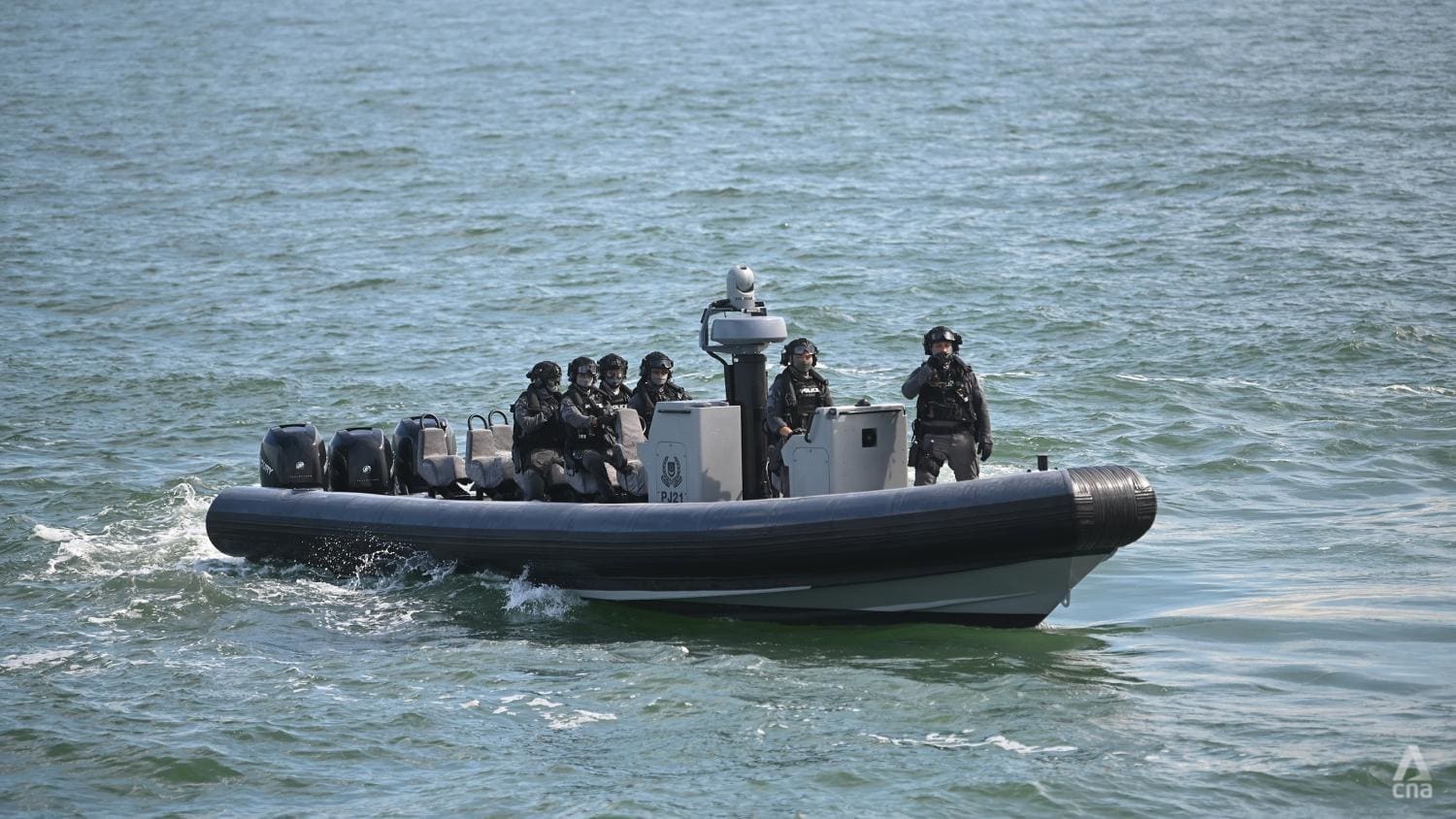 Two days ahead of the ceremony, journalists were brought out to sea to observe the improved boats in action.
On board the 5th-Generation PT class patrol craft, which can hit speeds of more than 100kmh, we watched as the 3rd-Generation PJ class Interceptor chased us down for a "forced boarding".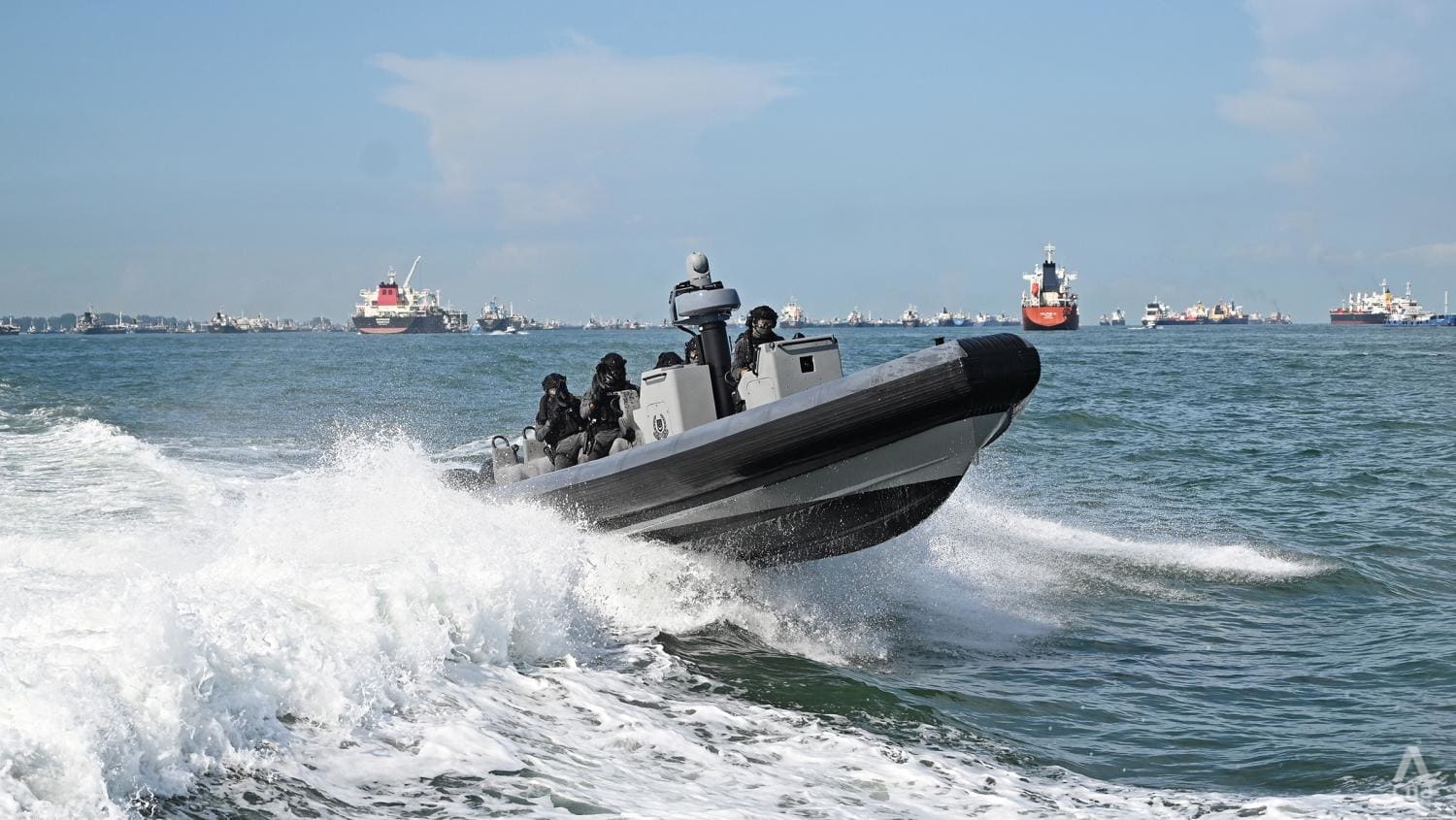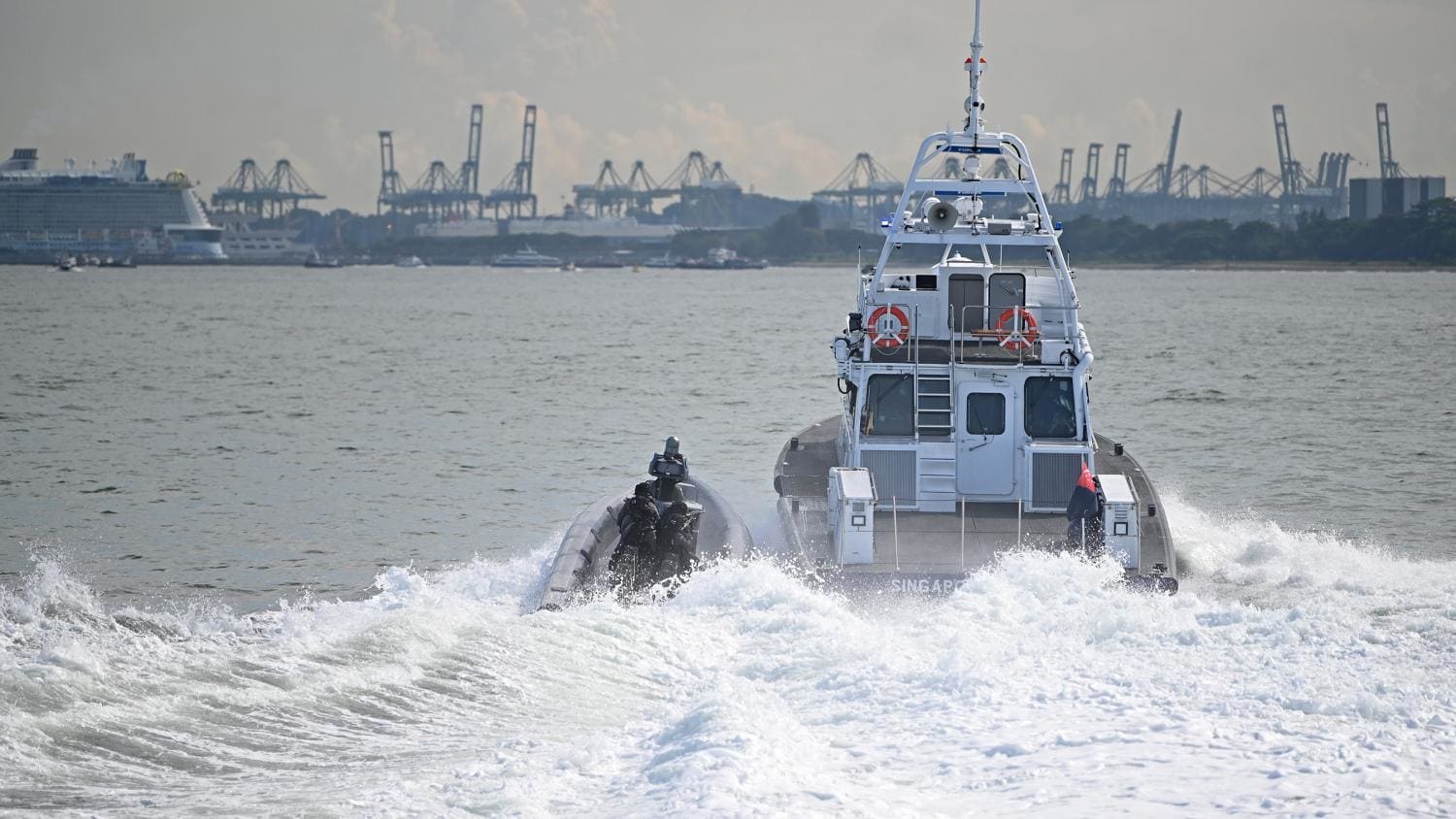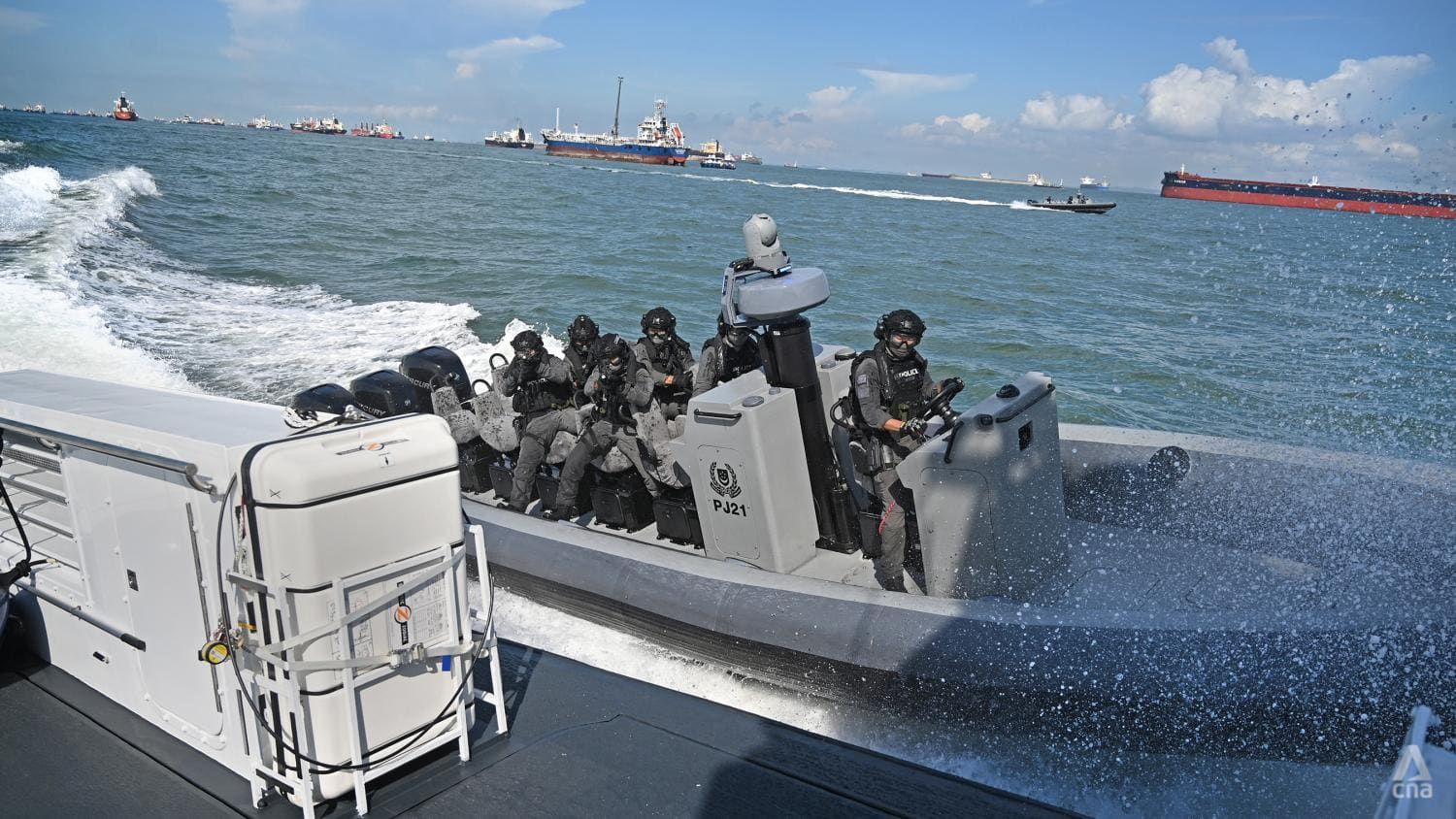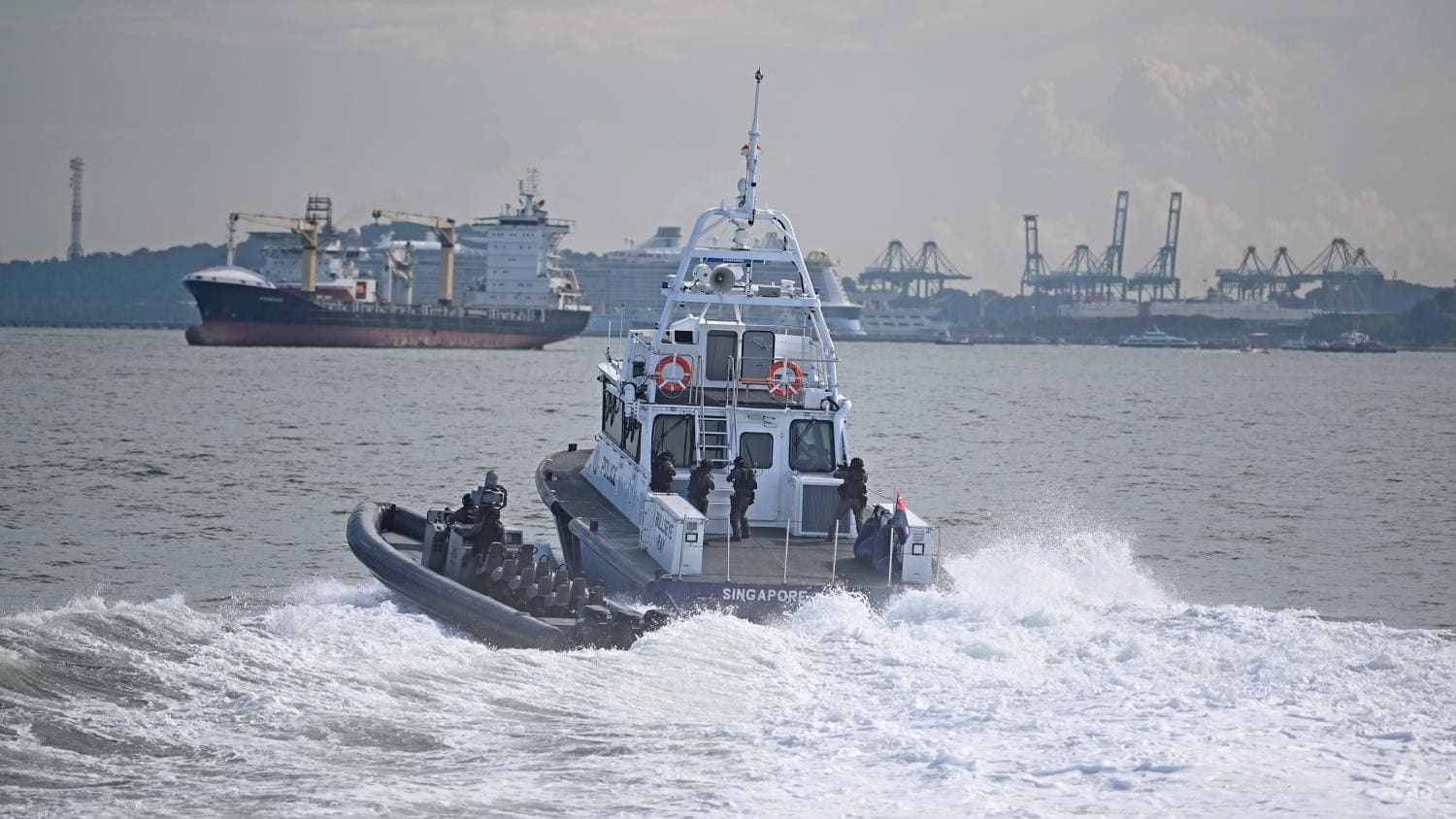 Starting a considerable distance away, the PJ class Interceptor barrelled through the waves, leaping through the air several times to catch up with our vessel.
Before long, the PJ class Interceptor was abreast of our boat. In one fell swoop, the Special Task Squadron (STS) officers stepped off their boat's ruggedised fenders onto our vessel and stormed the deck.
According to the police, the craft is designed for better tactical boat handling at higher speeds. 
Enhancements have also been made in the weaponry and surveillance capabilities, and it will be safer for officers operating the craft, said Superintendent of Police (SUPT) Elvis Chong, who is the PCG's head of operations and security. 
"Maritime threats are complex and constantly evolving. It is vital that the Police Coast Guard remains a step ahead in managing such threats, by introducing new operational capabilities through better equipping, training and deployment of tactics," he added. 
PCG has been working with the Home Team Science and Technology Agency (HTX) to enhance its training facilities for officers to train in a realistic and safe environment, said Mr Shanmugam. 
The Home Affairs Minister also announced the commissioning of two new training facilities on Thursday. 
An Underwater Egress Training Simulator will replicate emergencies such as when a boat capsizes, which will help officers execute emergency drills effectively, he said. 
The PCG's Boarding and Search Trainer, a tactical training facility that resembles a merchant cargo vessel, has also been refurbished.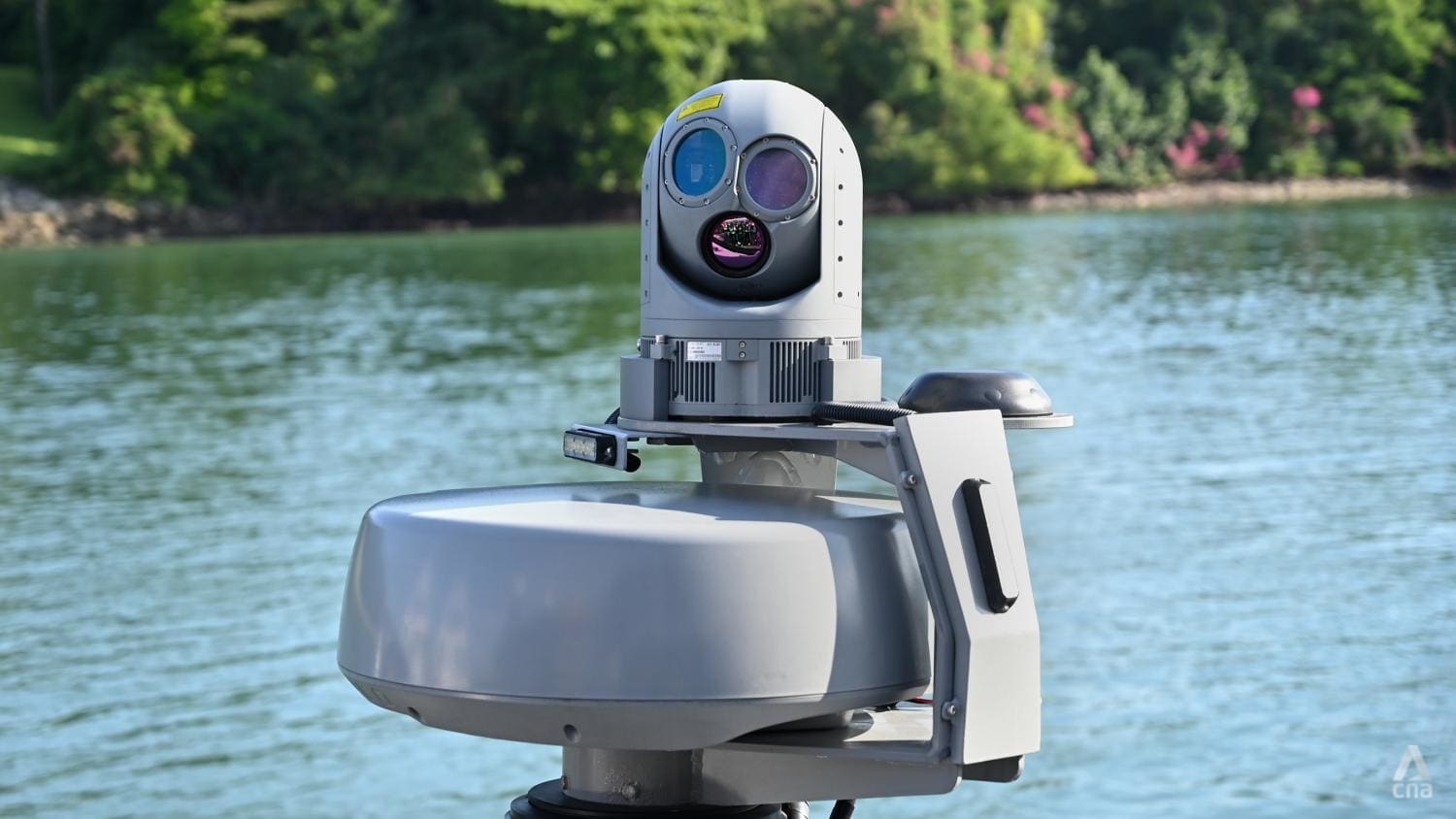 "The introduction of the next-generation patrol craft is vital as it enhances Police Coast Guard's detection and interception capabilities against potential threats that attempt to intrude into our waters," said SUPT Chong. 
"The presence of the new craft will enable our officers to perform their role better in deterring, detecting and responding to adversaries."