Singapore police's counter-drone system scans skies to keep major events safe
Newly commissioned Tactical Strike Vehicles will also be deployed in public security and public order incidents.
SINGAPORE: In recent years, the dangers of unauthorised drones have become more widely known, from intrusions into Changi Airport's airspace to illegal entry into the flight path of a military aircraft.
The unmanned aerial vehicles can also bypass traditional security measures and pose a threat where crowds of people are gathered.
A counter-drone system operationalised by the Singapore Police Force (SPF) early in 2023 is now able to defuse such threats when deployed at major events.
Developed by SPF and the Home Team Science and Technology Agency (HTX), the system comprises a suite of detection sensors including electro-optics cameras.
These sensors detect and obtain visuals of unauthorised drones in an area, along with any payloads they may be carrying.
When alerted, SPF's ground forces can then locate the drone pilot and stop the vehicle's flight, such as by using handheld jammer guns to disrupt control signals.
The counter-drone system was among the latest technology on display at SPF's workplan seminar on Friday (May 12), which showed how the force is enhancing its response to security incidents.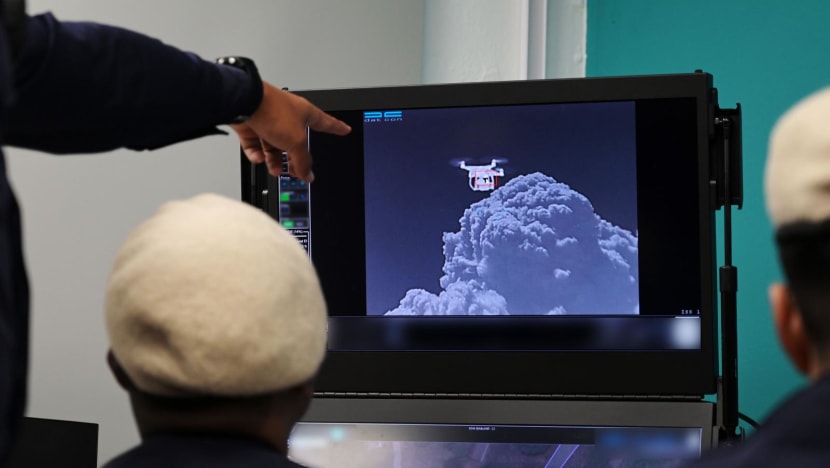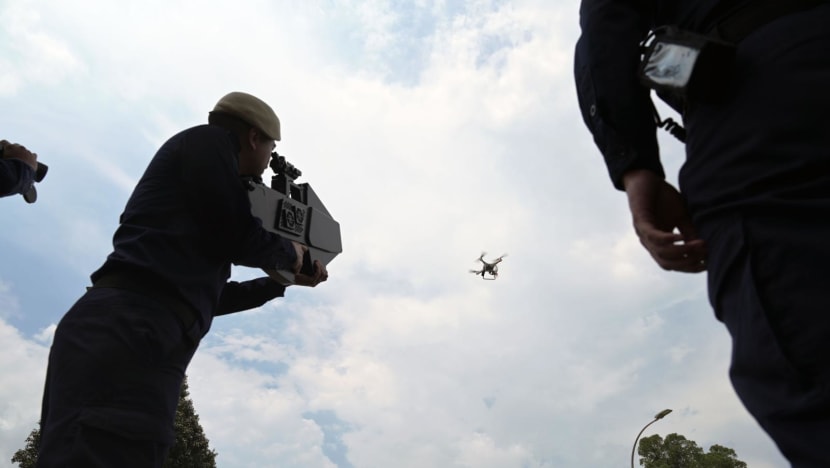 TACTICAL STRIKE VEHICLES
The Tactical Strike Vehicle (TSV) - the latest addition to the arsenal of SPF's Special Operations Command (SOC) - was also commissioned by Minister for Home Affairs and Law K Shanmugam at the event.
Heavily fortified with protective mesh and an armoured body, TSVs can be deployed in situations involving gunmen or rioting.
By enhancing the protection of troops, the TSVs can "swiftly punch through the heart of the public order or public security incident to neutralise the threat", said Superintendent Roy Shafiq Aw, commanding officer of the SOC's Police Tactical Unit.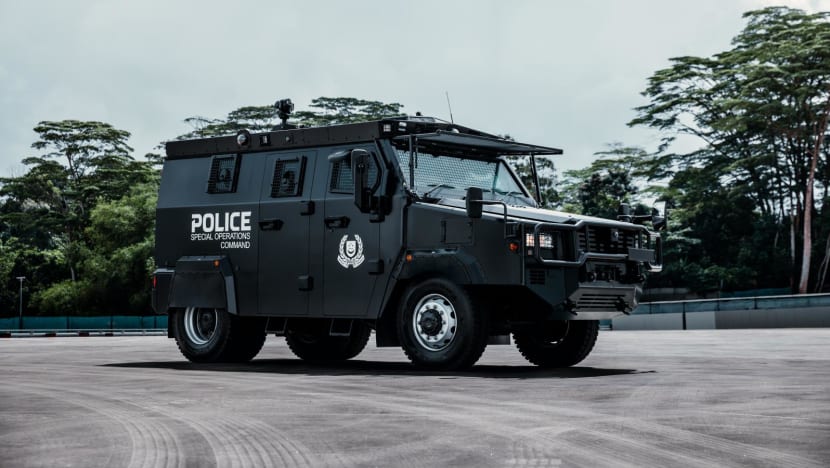 REDESIGNED NEIGHBOURHOOD POLICE CENTRES
Elsewhere, SPF also announced that neighbourhood police centres will be redesigned with round-the-clock options such as self-help kiosks and drop boxes where the public can leave found items.
The first such facility will be Woodleigh Neighbourhood Police Centre, which will serve the Bidadari estate from July.
Woodleigh will also be the first neighbourhood police centre to roll out an automated armoury system or smart locker for police firearms.
Using RFID technology and two-factor authentication, the system allows officers to withdraw and return sidearms themselves.
SPF said in a press release that this will improve the "governance of armaments", with the automated system able to detect and respond to lapses.
This automated armoury will be rolled out at all neighbourhood police centres over the next five years.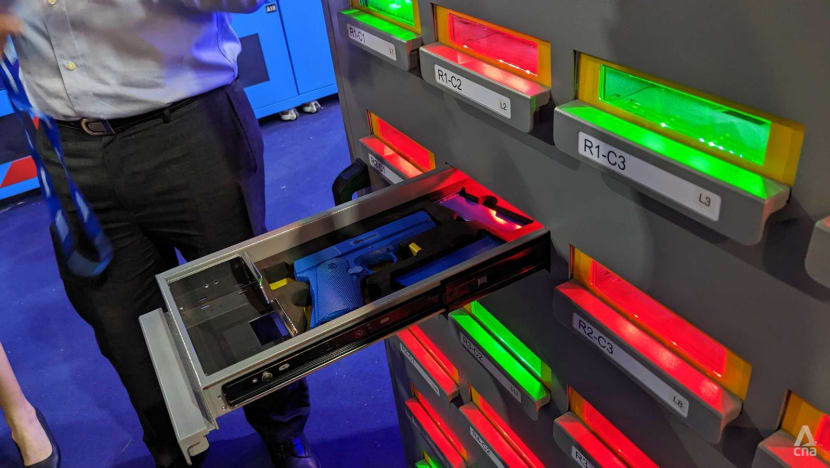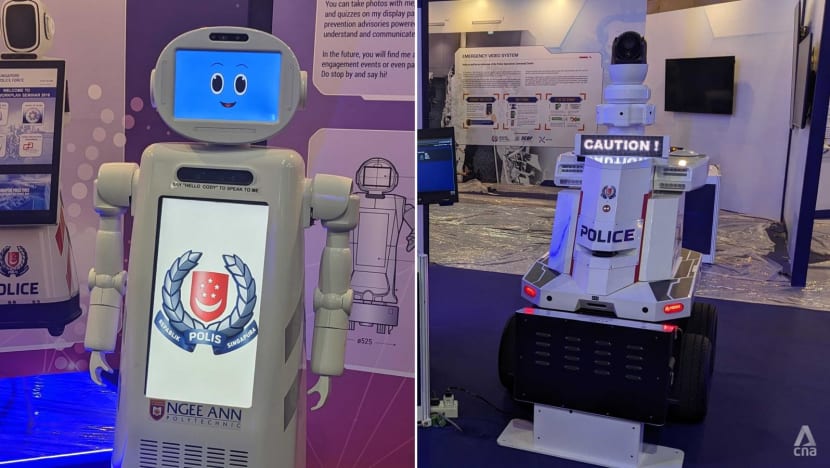 USE OF ROBOTICS AND CHATGPT
Since April, two autonomous robots have also been joining officers on patrols at Changi Airport's Terminal 4.
The patrol robots provide multi-directional live video feeds to the police operations centre, and have thermal imaging cameras that go beyond normal human sight.
They have sensors to navigate travel routes and are equipped with loudspeakers to broadcast recordings and blinkers to alert people to their presence.
SPF is progressively deploying these patrol robots in more public areas around Singapore.
From August, another type of robot - a community engagement model known as CODY - will also be launched at the Central, Ang Mo Kio and Jurong police divisions for a six-month trial.
Developed by SPF and Ngee Ann Polytechnic in consultation with HTX, the robot uses the AI chatbot ChatGPT to answer public queries about police work.
It can communicate in Singapore's four official languages, play interactive videos and quizzes, and even pose for photos.