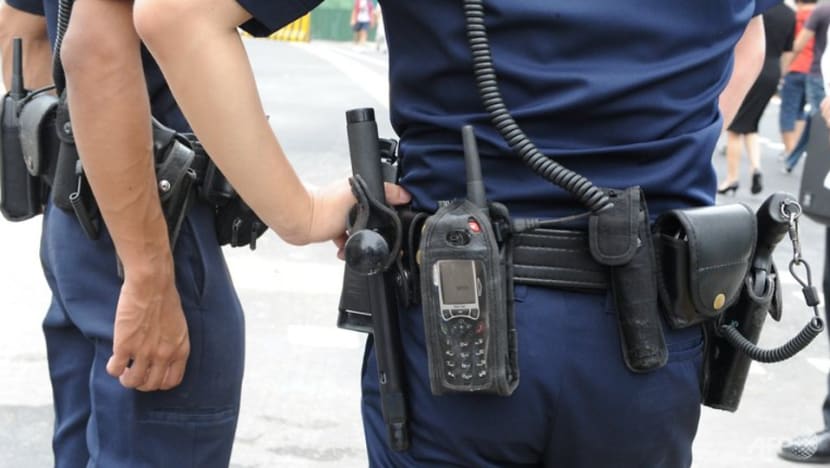 SINGAPORE: A serial prank caller who repeatedly made nuisance calls to the police – despite being jailed for the same offence previously – was sentenced to three years' jail on Thursday (Sep 6).
Gurcharan Singh, a 61-year-old cleaner, usually made the 999 calls after drinking alcohol, the court heard.
The latest incidents occurred over two days in June this year, with Singh making two calls on the first day and 15 on the second.
On Jun 10, Singh called the police using a public phone at a void deck in Chai Chee. As the operator could not hear what he was saying, he asked him to call back with another phone.
Singh then told the operator: "You are stupid." When asked what emergency he was calling about, Singh spoke incoherently about immigration and corruption.
He also said: "I put one dynamite to the immigration house." He knew this message to be false, Deputy Public Prosecutor Daphne Lim said.
During this phone call, Singh also told the operator: "You are the police emergency ... you should find out everything in the world what's happening ... and question everything ... all you should have find out ... what a ****ed up police emergency you are."
The phone call lasted for more than two minutes.
He called the emergency hotline a second time later that night, again expressing his unhappiness with the immigration authorities in a call that lasted almost six minutes.
He also told the operator that he wanted to meet him and said: "You are scared to see me ... you got balls to see me not."
The operators alerted their supervisor. The police then traced Singh's location and officers were dispatched to search for him.
He was arrested at the void deck of Block 804 Chai Chee Road that day, and three empty beer cans seized from him. 
Despite this, Singh made another 15 calls to the police, all in one day, later that month.
REOFFENDED WHILE ON BAIL, BREACHED REMISSION ORDER
Singh has been reoffending since 2000, with the most recent conviction in 2016, when he was sentenced to two years' jail, the prosecutor said.
She asked for a jail sentence of three years and nine months, noting that Singh reoffended while out on bail and breached his remission order, which makes him liable for an enhanced jail term.
"His underlying problem is alcohol use disorder," said Ms Lim. "There are resources out there that he could have made use of."
She added that any nuisance calls made to the police deprive people in distress of timely police intervention. Also, because Singh used public phones to make the calls, police resources were expended to track him down.
District Judge Eddy Tham said that Singh's "main issue is that of drinking". "After drinking, the accused gets into all kinds of trouble," he said.
He said there was a period in 2013 when Singh was undergoing a programme with the National Addictions Management Service (NAMS) for about eight months, and this seemed to "make a significant difference".
Singh, who was unrepresented, told the judge that he was sorry and asked for a lighter sentence, saying that he would go for treatment.
The judge told him that his alcohol problem was a result of learned behaviour, and that his offences committed while he was in a state of intoxication were very serious, as they affected an important public service.
"Despite long incarceration in the past, there has not been any significant difference except the brief period in NAMS, but this period can offer hope for you," he said. "Just thinking about it and making promises in court does not cut it, you must take action. Hopefully this will be the last time for you."
On top of his sentence of three years' jail, Singh has an additional enhanced sentence of 66 days for breaching his remission order.